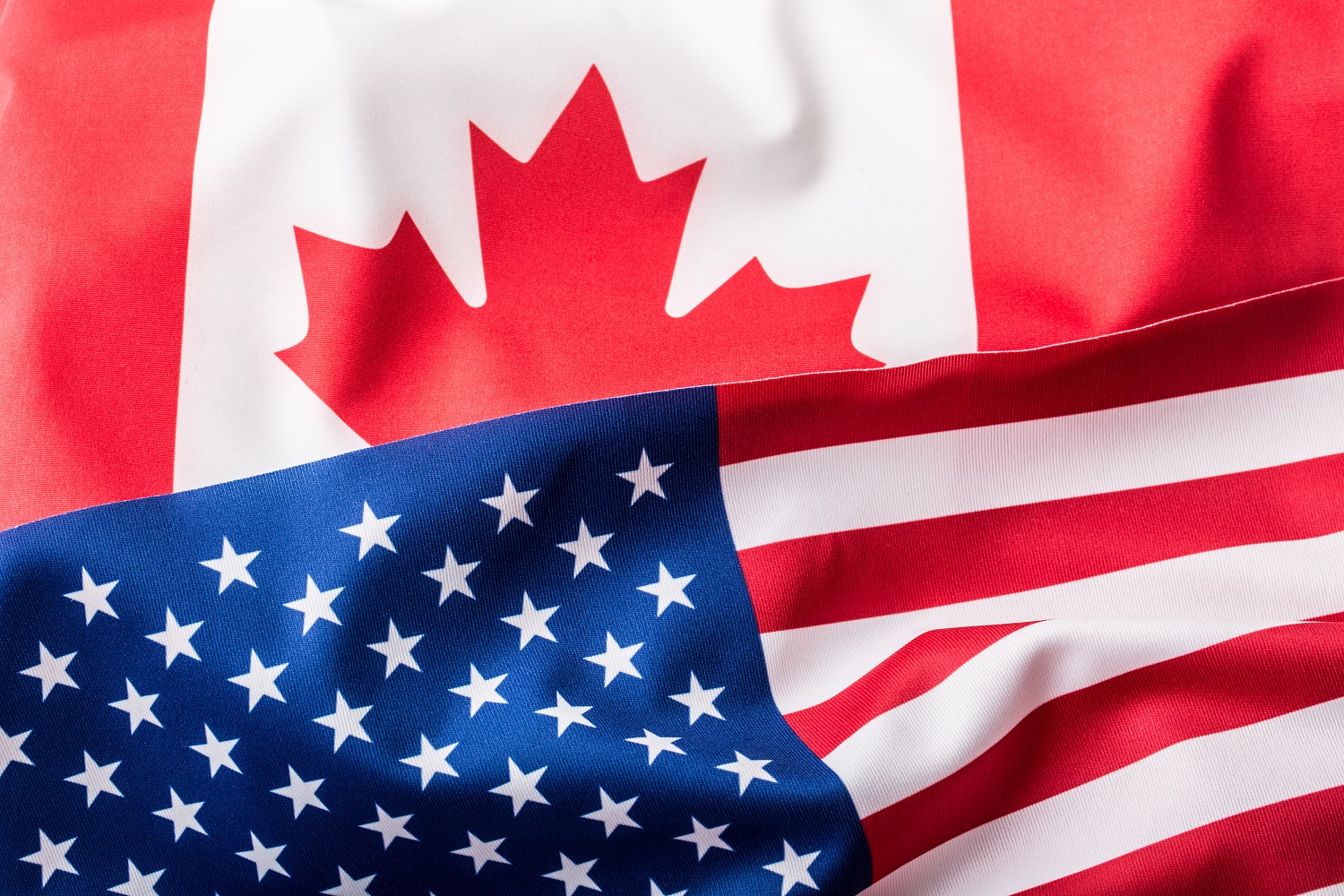 The migration of Canadian associates to the States is on the up. Recruiters from Jowers Vargas tell us all about the process of lateralling south of the border.
Rhia Lyon, January 2022
Chambers Associate: Which types of firm typically take Canadian laterals, and what sort of candidates are they looking for?
Evan Jowers, co-founder: US firms have looked at laterals from Canadian firms typically when the lateral hiring market in the US is very hot, and when there is good precedent at the particular US firm or in that US market among peer firms for Canadian associates to do well. Keep in mind that when the US lateral hiring market is red hot in BigLaw, there are not nearly enough young associates available in the market who meet the rigorous JD academic requirements for the top tier and 2nd tier US firms to make needed hires. So by looking into the top firms in Canada they can find more available talent that meets academic requirements of the firm, and usually (but not always) it can be easier to recruit over a top Canadian associate from a top Canadian firm, due to better pay packages, better (higher profile) deals / matters and better firm prestige (globally) in the US. 
Alexis Lamb, partner: The vast majority, if not the entirety of moves we worked on in 2021 featured moves from a Seven Sisters firm into an AmLaw 50 firm. Most of the associates coming to us had a corporate background - M&A, private equity, capital markets, or even fund formation, but we did place some associates with more of a litigation-focused background. Corporate / M&A in Canada BigLaw translates well to US BigLaw, hence it can be easier for a corporate / M&A associate to break into US BigLaw than associates in other practice groups. 
"More and more top US firms recently have tried turning to the Canadian top associate talent pool."
Kat Komarnicki, former partner: US firms are really interested in junior associates from the few Canadian firms that specialize in emerging companies and venture capital work. Roles at these firms are extremely competitive, but can be hard to fill as most of the associates going for them – already in the US or otherwise – typically don't have direct experience. So when someone is coming from a top ECVC firm in Canada, that gets the attention of firms like Cooley, Fenwick, Gunderson, and Latham.
Because the leading ECVC practices in the US groom associates so well for in-house moves, there's a lot of attrition at the mid and senior level. If US associates are planning on going in-house from one of these platforms, they aren't likely to lateral to a peer firm, so one way to fill the gap is to recruit from leading ECVC firms in other markets.
CA:
Why is lateralling from Canada to the US more prevalent these days?
EJ: Today there is precedent going back many years showing that Canadian associates coming from top Canadian law firms typically do quite well as laterals at top US firms. This has happened during numerous hot hiring markets over the past 20 years where top US firms were forced to consider other sources for associate lateral talent than simply recruit from their peer (and near peer) firms in US. The lateral hiring market in BigLaw in the US in recent years (other than 2020) has been very strong. US firms have been struggling to recruit top talent for their associate ranks for much of the past decade. More and more top US firms recently have tried turning to the Canadian top associate talent pool, and most of these hires have done quite well. 
"Demand for strong associates in the US is high - almost unlimited, in some practice groups - and there's only a finite supply of lateral associates to go around."
AL: Lateraling gives an associate a great opportunity to put their career on a rocket ship, so to speak. Even if a candidate is based in the US, a lateral move in this hot market can land them at a more "prestigious" firm or a firm that represents clients in their target industry. While nothing is guaranteed on this front, law firms use signing bonuses - which can be upwards of $50k or more - to entice in-demand associate candidates to join their firms. Demand for strong associates in the US is high - almost unlimited, in some practice groups - and there's only a finite supply of lateral associates to go around. Associates know the current job search economics work in their favor and it often does not behoove them to stay in their current practice group just to avoid putting a move on their resume - which may have been more of a deterrent to associate classes of the past. 
KK: When I first started recruiting Canadians, the market was so competitive that most firms didn't need to look to other jurisdictions for recruitment, so only a select few firms would interview my candidates. If firms did hire from Canada it was often because there was a referral or another strong connection with the candidate.
When this crazy hiring spree started, firms were forced to broaden their scope and look at a wider range of candidates. It's only taken one or two strong Canadian hires for firms to say, 'Hey, the talent is really strong, keep 'em coming!' Firms that I had never placed Canadians at previously now call me and ask for them specifically.
The ease of the TN Visa has also driven US firms to look toward Canadian hires during the past year. Compared to other visas, it's a short processing time, then you gather a few documents, pay $50 at the border, and you can start working right away. It's a pretty seamless visa process compared to other countries.
One associate told us… I was at one of Canada's Seven Sisters in the corporate group. Back there, the group did a broad mix of work but people in the US tend to focus a lot more, so now I almost exclusively do M&A in a large global firm in San Francisco. I love seeing how our global platform works, like dealing with Italian counsel in our Milan office. Some Canadian firms might have a satellite office here and there but they often need to loop in lawyers who aren't part of the firm. Here, I have resources and colleagues around the world.
"Getting dual qualification also means you have a better shot at making partner if you do decide to move back to Canada."
CA: Aside from the jump in salary, what's attractive about a career in the US?
AL: Associates see the US BigLaw market as the "gold standard" - if you can make it there, you can make it anywhere, so to speak.  It's a real "level up" for a Canadian associate, even at a top Canadian firm, to land in US BigLaw. The hours can be more grueling, but you'll take several levels up in terms of deal profile and sophistication. 
KK: Canadians are drawn to the top US markets because the deals are more sophisticated. Getting dual qualification also means you have a better shot at making partner if you do decide to move back to Canada; a common misconception amongst associates is that leaving Canada will kill their chances of making partner if they do decide to move back home eventually, but actually it helps.
CA: At what stage in their career do associates typically make the move to the US?
KK:  I get a lot of second- and third-year associates looking to move. It seems like folks in Canada settle down sooner than people in New York or California. I remember meeting associates in Toronto who were 26 years old, and they told me they were really excited about the prospect of moving to the US but they had just gotten married, had children, and purchased a house. I thought 'Wow, most associates I speak with in New York and California aren't thinking about that until their mid-30s.'
I'm getting more senior associate referrals now, but for the most part they want to work remotely from Toronto. The problem with that is the tax implications. So even though many associates are still working from home, firms are requiring them to officially relocate before their start date.
Although I recruit primarily from the Seven Sisters, there are ten or so Canadian firms that US BigLaw firms consider. This year I've placed people from firms that I had never worked with before.
CA: Do the majority of successful hires from Canada already have a connection in the US e.g. connections at US firms?
EJ: No! Some candidates had personal contacts in New York - family, friends - but most Canadian associates are motivated to relocate to the US for the career and financial boost that US BigLaw can provide. 
CA: Where in the US is most popular with Canadian laterals?
AL:   Many Canadian associates are targeting openings on the West Coast, such as in Los Angeles and San Francisco / Bay Area.  Tech / emerging companies / venture capital law is a very popular area of law and we hear many of our US candidates (including Canadian associates looking to move into US BigLaw) expressing an interest in pivoting their practice to tech.  While New York has a thriving tech scene, the West Coast is still "the room where it happens" when it comes to the tech industry.
KK: There's a lot of energy work in Canada which transfers really well to Texas, but California and New York are the most popular destinations. It used to be the case that associates who wanted to move to California would initially spend a couple of years at a big name New York firm because Californian firms were more likely to consider associates with that type of experience. Nowadays, associates are bypassing the middle step and going straight to California because of the demand in the market. After a few successful placements of Canadian associates in California, the market seemed to really open up to them.
I primarily recruit associates from Toronto, but I'm recruiting more and more out of Vancouver as well. As the world opens up I will definitely meet with potential candidates there. It's much easier to get a sense of which firm and culture an associate would like if I meet them in person.
CA: How has the pandemic affected recruitment?
KK: Firms initially thought that work would dry up so they implemented a hiring freeze – those that were advertising maybe 100 jobs across the nation pulled them all overnight. Then firms ended up even busier than they were pre-pandemic.
Interviews always used to be in person, so a candidate would have to take a few days off work and travel to the city they were interviewing in, now we do them virtually so we can schedule an interview at 8pm for the following morning. Everything is moving much quicker now.
"Some firms ask Canadians to go back a class year."
CA: What is the main challenge when lateralling to the US?
KK: Some firms ask Canadians to go back a class year. For example, a 2019 JD year from Canada is sometimes treated as a 2020 class year in the US. Occasionally associates don't want to take that step back, but actually it's beneficial to do so because moving to a new country, having to take four to six weeks off to study for and take the bar exam, and the learning curve itself is a lot of pressure! I've had people push to maintain their class year, then end up wishing that they'd taken the step back after all. However, in this current competitive market, most US firms are honoring Canadian associates' JD years, especially if the candidate isn't making a change in practice area.
The view from associates who made the leap…
Associate A: I stepped back two class years. Some of my friends who went in-house were asked to step back more than two years. The firm wasn't trying to take anything away from me, I just needed more experience. If I'd come in as a fourth year – my original class year – I'd have been leading M&A deals which I wasn't ready for. We don't specialize early enough in Canada for that. Of course it's a bit annoying to be paid less than my real class year but I'm glad I have someone to oversee what I'm doing.
Associate B: I wasn't asked to step back a class year which was good. Emerging company and venture capital work was a new area of law for me. A lot of the clients are startups and lots of the law is specific to California which I had to get used to, but the clients here are so much more interesting than in Canada.
CA: How does the working culture differ in the US?
Associate A: My billing target is 100 hours higher over here: in Toronto, people would comment on how much I was working if I did more than 200 hours a month, but people over here think that's reasonable.
Associate B: My relationship with clients is different: smaller companies rely on lawyers to tell them what to do. When I was working with private equity houses in Canada, it was the other way round: they'd tell me what to do.
CA: How did the process of lateralling work?
Associate A: My recruiter submitted my resume to a handful of places, then I had a screening call with each firm to see if I was a good fit. About a fortnight later I did Zoom interviews from Toronto. I had two half-hour interviews spread over two days for each firm. You find out whether each firm wants to hire you within a couple of weeks. Before this hiring craze, the lead time for getting a job was two to three months because you had to fly to New York, but now, if you've been referred and have good credentials it's easy to get in.
Associate B: Recruiters were calling us literally every day. Eventually, I heard I could get a $15,000 signing bonus which obviously appealed to me. I interviewed with ten firms in ten days – some gave me an offer on the spot!
CA: What advice do you have for lawyers hoping to relocate to the US?
Associate B: Do it! If you don't want to make partner, then the work level is commensurate or even easier than in Toronto. Law is law at the end of the day, so the training is comparable but there are better jump-off opportunities here. You also get paid to be accredited in whichever US state you're working in, but you can also keep your Canadian accreditation.
Associate A: It's important to know what your long-term goal is – do you want to come here for a couple of years to make money and then go back to Canada? If so, then maybe you don't mind which sort of firm you're at. If career development is important to you then be discerning about the firm you join because there is obviously a difference in quality between different firms.
"Figure out how hard you're willing to work because you will almost certainly need to work more here than in Canada."
You also need to decide if you want to be at a global or regional firm. Then figure out how hard you're willing to work because you will almost certainly need to work more here than in Canada.
Initially I thought I'd stay here for a couple of years then go home, but I realized there are a lot more opportunities and more interesting legal positions over here, so I've opened up my mind to staying in the US.
The final word from Kat Komarnicki…
If you don't have a very strong interest in a particular practice area and want to just market yourself to US firms, then look at private M&A or general corporate work with a private M&A focus. Associates with that kind of experience will always be the most sought-after. If you're interested in ECVC work and have the choice, you aren't really benefitting by starting out in a general corporate pool and planning to specialize later – get your hands on ECVC work as soon as possible if you can!
"The Seven Sisters are actually the equivalent of AmLaw 30 or so firms where associates will find very similar training and exit opportunities."
Since Canada has the Seven Sisters, laterals may only want to look at the top seven firms in the US, but you really cannot think that way: the Seven Sisters are actually the equivalent of AmLaw 30 or so firms where associates will find very similar training and exit opportunities. I advise my candidates to focus on the practice and personalities of the folks they're meeting with. Many Canadians are very fixated on prestige – when in reality, all of the BigLaw firms we're looking at are prestigious, so I typically encourage them to go to the firm they feel is the best fit.
---