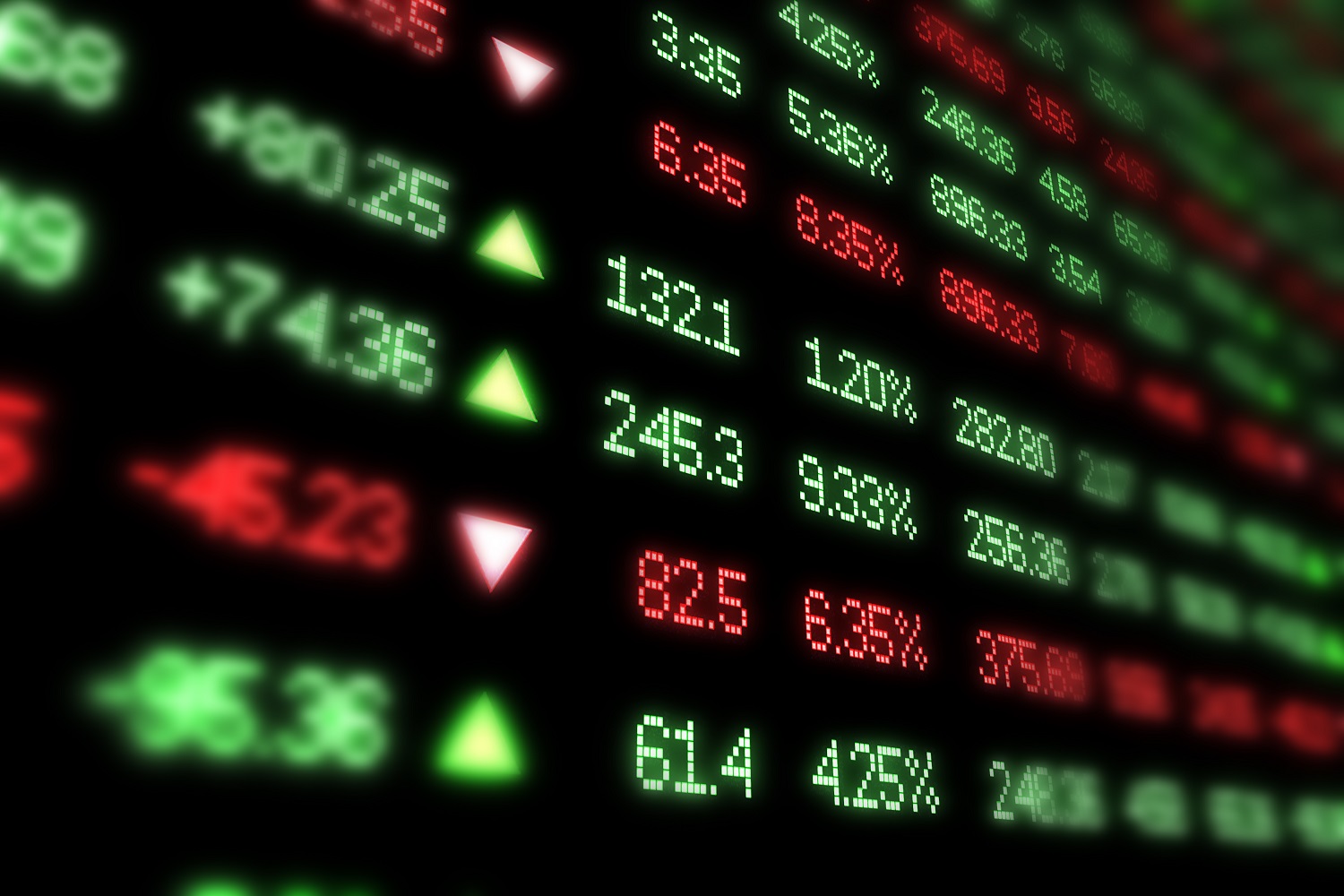 We talk SPACs, crypto, direct listings and other trends and opportunities for laterals in capital markets with global industry leader Latham & Watkins.
IPO markets in 2020 and 2021 have been the strongest two years on record. Special purpose acquisition companies (SPACs) have exploded in popularity, and the direct listing evolution is well underway. At the same time, cryptocurrencies are on track to become a permanent fixture of the financial system. Capital markets have never been a more exciting, challenging, and rewarding world for lawyers at the beginning of their careers.
That's certainly the view of the team at Latham & Watkins. As one of the world's leading global capital markets law firm, with top-tier rankings from Chambers Global and Chambers USA, the firm was well positioned for the exploding market opportunity. Latham's capital markets partners and associates work closely together with practitioners across practices and offices to become company- and bank-side advisors to clients. Keith Halverstam is the global vice chair of Latham's capital markets and public company representation practice. He tells us this approach offers associates the opportunity to build their careers: "The growth and nature of our practice has created extraordinary opportunity for our associates who, after a few years, often have more experience than many lawyers who have been practicing for decades."
"SPACs have exploded in popularity as a product. They have existed for a couple of decades, but where there used to be ten or so in a year, there are now more than 500."
As the capital markets have remained open and active throughout the recent market volatility brought on by the Covid-19 pandemic, client needs have been fast evolving. And lawyers have been fast responding, particularly in the area of capital markets where uncertainty creates new opportunities, especially for early career lawyers. "For law school students, or lawyers early in their career who enjoy working in a fast-paced environment, capital markets practices may be tailor-made," Latham partner Brittany Ruiz says.
In mid-2020, following the Covid outbreak, the firm saw growth in investment-grade debt work, followed by a strong high-yield market that continues across all sectors today. The 2020 and 2021 IPO markets have been remarkably strong, fuelled in part by SPACs and direct listings.
Halverstam says, "We are helping clients develop bold avenues for growth and pioneering new ways of solving unforeseen challenges." To meet strong market demand, Halverstam adds, "We continue to invest in our deep bench of exceptional capital markets lawyers around the globe."
SPACs to the max
SPACs are one of the most dynamic areas of capital markets. "SPACs have exploded in popularity as a product," Halverstam says. "They have existed for a couple of decades, but where there used to be ten or so in a year, there are now more than 500."According to SPACInsider more than 550 SPAC IPOs were filed in 2021, compared with just 13 in 2016, representing a 4,000% increase.
SPACs have become the talk of the deal economy in the last year. Halverstam describes a SPAC as "an IPO in reverse: you form a blank check company, take it public, and then alongside a so-called PIPE process, the SPAC finds an attractive target."
There's been a ton of activity with SPAC M&A transactions too, with 547 SPACs seeking a target at the end of November 2021. To operate in this space at this level, the firm brings together lawyers across its powerhouse mergers and acquisitions, private equity, capital markets, public company representation, and tax practices to steer SPACs and acquisition targets on large and complex SPAC IPO and business combination transactions.
Cryptocurrencies and direct listing
Concurrent with the SPACs trend, Halverstam notes that cryptocurrencies have the potential "to become permanent fixtures of our financial systems and capital markets." Ruiz points to Coinbase, an American company that operates a cryptocurrency exchange platform. Ruiz, who was a key member of the Latham team that advised on the company's direct listing, which she notes "was wildly successful."
"There are other crypto companies thinking of going public, and there's a lot of room for them to do so."
Coinbase has attracted a ton of attention and investment from the wider public, not just Wall Street insiders. Indeed, Ruiz confirms that in the case of Coinbase's direct listing, "a lot of it was driven by retail investors: ordinary people investing, rather than companies." Coinbase's direct listing was an important moment in helping legitimize the cryptocurrency industry, as the market becomes more familiar with the rigorous Securities and Exchange Commission (SEC) process for becoming a public company. Looking ahead, Ruiz notes, "There are other crypto companies thinking of going public, and there's a lot of room for them to do so."
Halverstam highlights that the uncertainty is not if crypto will be part of the capital markets conversation, but "how cryptocurrency companies are regulated and how governments get into crypto." Ruiz notes "the SEC will be critically watching this space to make sure there's full and fair disclosure."
Latham represented Spotify in its high-profile direct listing in 2018, and has subsequently represented the financial advisers in the direct listings of tech companies such as Slack, Asana, Coinbase, Squarespace, and ZipRecruiter. According to Halverstam, "Latham continues to be at the forefront of the direct listing evolution and alternative paths to becoming public."
Beyond the deal
Going public, of course, is just one milestone in a public company's life. "As a practice and as a firm, we're not a straightforward deal shop," Halverstam emphasizes. "Our robust platform supports clients' entire life cycle: from startup to IPO, to life as a public company with attendant opportunities, including M&A, financing transactions, litigation, and more." Ruiz concurs that the practice is full of variety: "We're not just doing bankside representations, or IPOs — we do it all. No day is the same."
Compounding "the speed at which clients are going to market," Halverstam says companies now have a "broader variety of products they expect to go to market with." Of course, "some are doing traditional IPOs, but some are adding further products and want us to prepare for a variety of options so that they can be nimble."
As a result, capital markets lawyers are now "holistic corporate counselors," Halverstam explains. "Now we're expected to not only bring a company to the market, but also be there for them when they are a publicly traded company." Ruiz adds that "management teams need to be able to tell the board that they've considered all the options. Clients want to be educated and so we advise clients on all the options."
"On top of the deal structure and dynamic markets, ESG [environmental, social, and governance] has become increasingly important," says Halverstam. "Clients, boards, and stakeholders all want to know about this, and we want to ensure that our clients are at the forefront of ESG market practice." Indeed, while issues such as climate change, social equity, and public health all present challenges for companies, evidence shows that those companies that proactively factor their ESG impacts into business models will find themselves well rewarded. For example, research from Morgan Stanley revealed that last year, sustainable investment funds outperformed traditional peer funds.
No time like the present
Why should lawyers consider moving into the capital markets space? "For me," says Halverstam, "the act of taking enormously creative companies to the next stage of their life cycle gives you a real high as you bring forward innovative solutions to meet your clients' business needs." He is realistic about the expectations, saying, "We work really hard, and the hours are long, but collaborating with your talented colleagues and innovative clients makes work interesting and fun." On the outlook for the work environment coming out of the pandemic, Halverstam says, "Technology has enabled us to work seamlessly together while working remotely, but I think we're all looking forward to connecting with our clients and colleagues more in person as things return to normal."
On balance, Halverstam and Ruiz are emphatic that the opportunities and many positives outweigh any negatives. "There's always so much to learn whether you're junior or more senior in your career," Ruiz tells us. "The work is intellectually challenging, and I always have the support of great thinkers, which makes my job all the more interesting." In particular, Ruiz highlights Latham's 'National Office,' a centralized team of former SEC senior officials and experienced capital markets lawyers in Washington, DC who deliver advice on tough securities and listing issues clients face.
For Halverstam, the firm's massive client base provides exciting opportunities. In recent years, Latham has advised on the IPOs of Airbnb, Oatly, Peloton, Farfetch, Lemonade, Vroom, Dun & Bradstreet, Casper Sleep, Oscar Health, and SmileDirectClub, to name a few. The firm also represented the underwriters in Saudi Aramco's enormous $29.4 billion IPO. There's no shortage of huge, highly complex deals for those entering the world of capital markets — and no better time to do it.
Explore opportunities at Latham & Watkins: https://www.lwcareers.com/en/apply.html
---