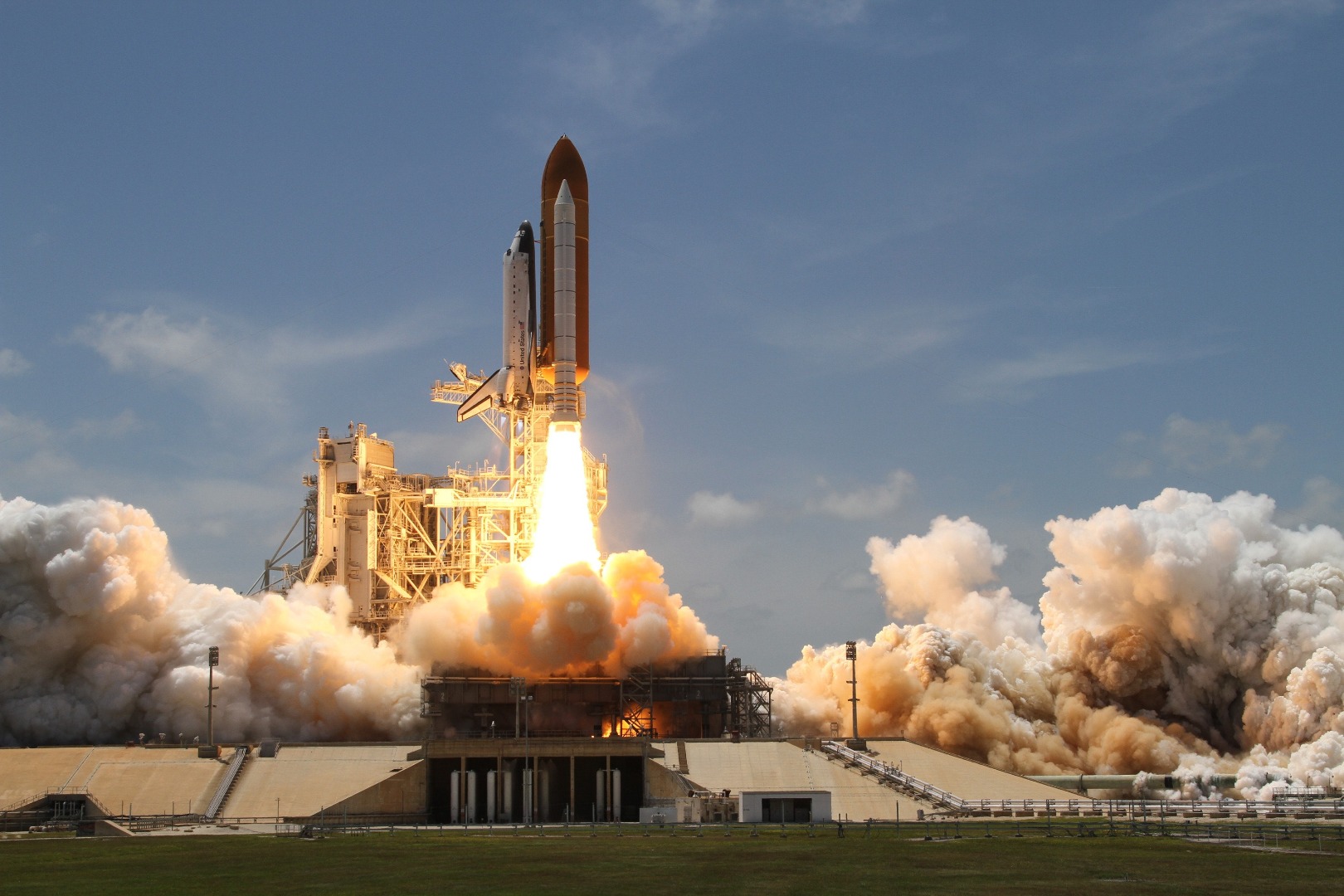 Get the low down on career opportunities in three practices that are taking off in 2023.
If there's one thing all lawyers can agree on about the legal industry, it's that it's a cyclical business. That's very much the case for legal recruitment and lateral movement in the post-pandemic, brink-of-recession era. Though 2023 movement is not matching the heights of 2022, it would be wrong to rule it as a slowing market. "Covid created a really interesting dynamic. You had this flurry of crazy associate hiring and lateral partner moves; it was nothing like anything anybody had ever seen," Christina Padien, legal recruitment consultant at VOYlegal tells us. As the market has cooled a little, Padien explains, "One thing we're missing in certain in-demand practice areas is associates that have relevant experience."
"It's not the rapid fire hiring that we saw in 2021 and 2022, but new jobs are opening every day, and it's an indication that the market is healthy."
Out with the old and in with the new. Or should we say, out with the new and in with the old. "The market has normalized," says Darla Woodring, director at VOYlegal. "The demand for associates has returned to being primarily for true midlevel associates and those with a special skill set; we're no longer seeing a demand for more junior associates." But it's not all doom and gloom: "It's not the rapid fire hiring that we saw in 2021 and 2022, but new jobs are opening every day, and it's an indication that the market is healthy."
Last year, recruiters told us that clients were willing to go as far as 'retooling' associates for specific practice areas, but as the market has cooled, it seems this is no longer the case. Associates making lateral moves are generally required to have prior experience in the area, with the move being somewhat of a specialization. As is typically the case in the legal sector, certain economic challenges see certain practice areas dry up while others thrive. So, who's set up to be the winners in 2023?
Restructuring
This one hardly comes as a surprise given the recent collapse of Silicon Valley Bank (SVB) which sent shockwaves throughout global financial markets. And let's not forget FTX. "There's always some industry that's facing unique challenges," says Padien. "Though we've seen bank restructurings before, combine those with the first impression Crypto cases and that's going to employ a lot of restructuring lawyers." Lucky for some. But it's not just massive Chapter 11s that drive work in the area. "There are so many factors that go into what restructuring looks like in any given year," Padien explains. "This year, we saw interest rates go up, and that means companies may need to restructure debt." Similarly, "There are the lingering impacts of Covid that maybe have taken time to catch up to companies. Now that things have settled down, companies can assess the impact of the pandemic and determine whether to make changes to things like physical locations, capital stack, employee roster, and/or other elements of the business that impact the bottom line."
"After 2008, everybody figured out that those bankruptcy provisions in your contracts actually matter!"
Ultimately, the role of a restructuring lawyer at any given time is to "counsel clients through economic uncertainty," Padien outlines. "There's a lot of behind-the-scenes restructuring work in terms of corporate finance, tax, antitrust, and litigation too," she adds. And it's not all booms and busts. "When things are slow for restructuring lawyers, a lot of what they do is provide counsel in other busy practice areas. After 2008, everybody figured out that those bankruptcy provisions in your contracts actually matter! So, there is a fair amount of work, even in slower restructuring cycles."
Where are your geographical hotspots? Up first: Delaware. Often referred to as a tax haven, Delaware state laws mean corporations registered in the state, but not operating business in the state, may be exempt from income tax. "Because Delaware is a popular state for companies to incorporate, and US bankruptcy laws say you can file for restructuring where the company is incorporated, Delaware is a common venue for bankruptcy filings." What's more, Padien adds, "Different circuits are known for having different doctrinal leanings, so the Third Circuit tends to be a little more favorable in certain ways that maybe the Fifth Circuit wouldn't be." With that being said, Texas – part of the Fifth Circuit – is currently having its moment under the restructuring spotlight.  Other hotspots include the southern district of New York, which Padien explains "is always big because of the volume of companies incorporated and/or with significant business operations there."

For any restructuring lawyer, US Bankruptcy Code knowledge is key, which is why it's unusual for associates to move over from different practice areas. Padien explains, "I technically started out as a litigation associate, but I was doing litigation in the bankruptcy context, so I got exposure to the Bankruptcy Code and figured out I liked the deal side of the practice better than the litigation side." Ultimately, restructuring "is a multidisciplinary practice, hence what makes a good restructuring lawyer is someone who can see the bigger picture," she adds, noting that project management know-how is a massive plus. "I can't think of a single restructuring transaction that I worked on that didn't include other expertise; you're almost always working with corporate finance people, tax people, litigation, labor & employment, real estate, etc. You've got to be able to hold space for a lot of things at once, which keeps it interesting."
Intellectual property
Let's be clear: "The recent tech layoffs are not indicative of the amount of work that is going on in that space right now," Padien highlights. "From a legal industry perspective, it's still very, very busy. There has been a slowdown in the emerging company and venture funding space because of (among other things) increasing interest rates, but the patent space remains incredibly busy." Regina Rousseau, director at VOYlegal agrees, adding, "There has been a significant rise in IP hiring in comparison with other spaces, especially in comparison with say M&A and private equity. A major trend in the last two years has been an increase in the reliance on patent agents, and a corresponding increase in their compensation as well." In terms of compensation, she goes on to explain, "Those with advanced degrees in their field have seen the biggest increase; in life sciences that's typically a PhD. For tech and engineering disciplines, a Master's degree will command higher compensation."
"You can have that scientific background, but if you can't write, you're not going to be successful."
What differentiates a patent agent from a patent attorney? "Patent agents are those who are not attorneys but are licensed with the United States Patent and Trademark Office (USPTO)," Rousseau tells us. "They typically have a lower bill rate than patent attorneys, and there's been a significantly increased reliance on patent agents in the last two years because of that bill rate." The rise in demand for patent agents has "led to their skyrocketing compensation." To put a figure on it, Rousseau says, "Two years ago, a mid-level patent agent may have received about $150,000. Right now, someone with the same level of experience may get offers for $200,000 or more for a base compensation." In terms of breaking into the industry with a specialist degree, she explains, "A lot of firms take talent straight from, say, a PhD program, train them as a technology specialist or a scientific advisor, allow them to take the patent bar while they're working there and then pay for them to go to law school while working as a patent agent" with the view of remaining at the firm as a licensed attorney upon graduation. But science won't take you all the way: "Strong writing and persuasion skills, are important for both patent prosecution and patent litigation. You can have that scientific background, but if you can't write, you're not going to be successful," Rousseau points out.
It's not all about the money; there's much to get excited about in the space. Rousseau explains, "What really drew me to IP was being able to protect ideas that are valuable business assets. Without that ability to protect ideas, companies and individuals lack the motivation to invest in the research and development that will lead to innovation." This creates a ripple effect, as "those new products can stimulate the economy and help new companies develop."
Looking ahead over the next year, "patent hiring is going to continue to be strong," Rousseau anticipates. There will likely be "even more positions opening with BigLaw firms and IP boutiques alike." In addition, she tells us, "Trademark hiring will continue to be steady." Currently, "Boston is an IP hub given the number of life sciences, pharma, and tech companies here," she adds. "Chicago, Washington, D.C., New York, and several Texas markets are major hotspots," meanwhile, over on the West Coast, "San Francisco and San Diego are holding strong." Ultimately, Rousseau concludes, "It's not a regional thing where one market dominates patent work – it's really across the board."
Litigation
Last year, when we highlighted healthcare as a practice area to watch, recruiters also predicted litigation was next. Well, litigators, it's your time to shine. "Healthcare and IP go together very well and Covid certainly gave it a booster shot," Padien explains. "From healthcare deals comes the need for litigation and regulatory expertise." Similarly, Woodring adds, "As corporate deals slow down, we're going to see not just more bankruptcy, but also more litigation." In fact, legal market intelligence company Leopard Solutions' 2023 report indicates that litigation is the hottest practice area for hiring this year. It's a trend that seems to have carried through from 2022, as Woodring details, "Of the 21 placements I made last year, eight were in the litigation space, four were in IP, and five were in corporate – and that was when corporate was hot."
As the market has normalized all round, "firms are more interested in hiring talent with specialized skill sets, rather than training people up who have more general experience," Woodring tells us. "My advice is always to specialize!" The most sought-after associates are currently "those with specialized practices such as antitrust/competition, labor & employment, and white-collar knowledge. The latter is especially big in DC and New York." Having trial and Chancery court experience is also a huge plus.
"A trend on the competition side is the FTC's renewed interest in enforcing the Robinson-Patman Act (RPA)."
Since President Biden's Executive Order on Promoting Competition in the American Economy, we've seen the Federal Trade Commission (FTC) make strides to tackle market concentration. We spoke to Lisa Houssiere, partner at BakerHostetler, who focuses her practice on commercial litigation, international arbitration, and investigations. "A trend on the competition side is the FTC's renewed interest in enforcing the Robinson-Patman Act (RPA)," she tells us. The Robinson-Patman act is a US antitrust law which prevents large companies from engaging in price discrimination against small businesses. Houssiere explains, "The FTC has not pursued these RPA violations for more than two decades. Reports of RPA investigations are on the rise, and the FTC appears to be focused on pursuing a clear violation that it can use to set a precedent and gain enforcement momentum. It will be noteworthy to follow the first case the FTC brings." One to keep on your radar for 2023 is the FTC's preliminary investigation into Coca-Cola and PepsiCo which alleges the companies offered discounted prices to larger retailers, putting them in violation of the RPA, as reported by Reuters.
Houssiere encourages junior attorneys to seek out specialization early on in their careers. "Clients often seek to engage an attorney who has dealt with the exact type of litigation or transaction they are handling to reduce risk, increase efficiency, and to achieve a more predictable outcome," she highlights. "For that reason, it is critical to become immersed in an industry and to be willing to adapt to evolving market, legal, and technology developments."
Beyond 2023
Though lateral recruiting may be reporting a slight dip in 2023, it's undeniable that its popularity has increased since pre-pandemic days. Data from Global Legal Brands at ALM Media indicates the hot spots for lateral movement are… the hot spots! Lawyers seem to be ditching icy metropolises for sunnier spots with more bang for your buck. Shoutouts go to southern places like Florida, Charlotte, Raleigh, Nashville, and Texas, as well as markets on the West Coast. Denver and Seattle also made the list!
---