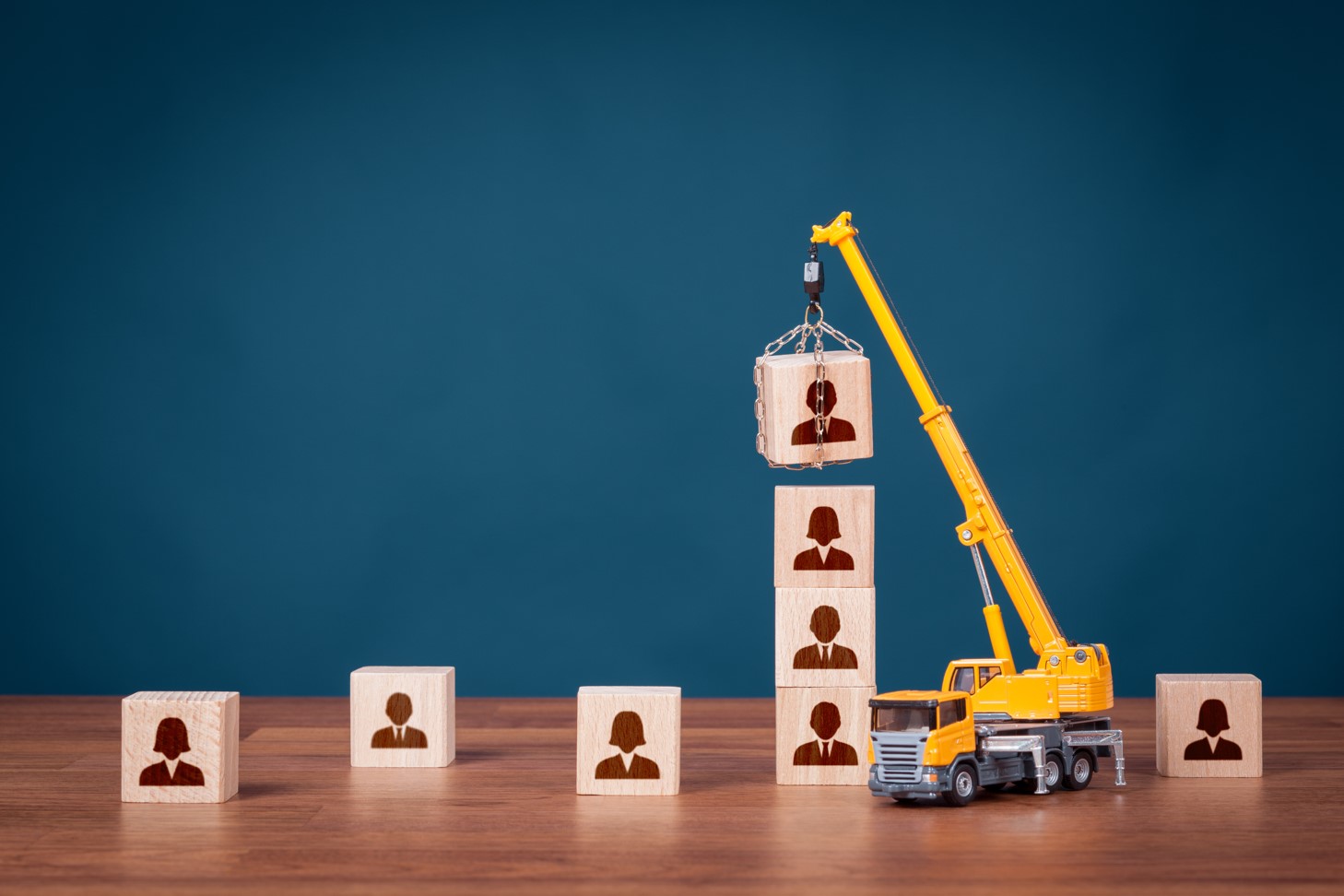 Ten things you should know about lateral recruitment if you're thinking about a career move in 2023.
After a few years of inconsistency in the world of legal recruitment – hiring freezes in 2020, unprecedented levels of lateral movement in 2021 into 2022, subsequent slowing and slimming down – it looks like things are finally stabilizing. But all of these ups and downs (not to mention never-ending salary hikes), have left their mark, as we recently discovered at the 2023 annual conference of the National Association of Legal Search Consultants (NALSC) in Nashville, Tennessee. Every year, these recruiters get together to share insider knowledge and discuss trends affecting lateral recruitment across the USA.
Here's what you need to know if you're thinking of changing jobs in 2023:
1. Practice group leaders have more of a say in hiring.
Over the last five years, practice leaders have become much more involved in the hiring process compared to how it used to be. Part of this is down to misfires during the pandemic – or "hiring disasters" in the words of Susan Raridon Lambreth, co-founder of LawVision. Video interviews have much to answer for this. Convenient though it is, the switch to video means you can't get as much of a sense of 'fit' between yourself and a firm. While it's less convenient to interview in person (especially if it involves getting on a plane), relying solely on Zoom chemistry may lose you more time in the long run if you end up wanting to leave a few months later anyway.
2. Some practices are going to be busier than others.
According to data shared by Gina Passarella, editor-in-chief of Global Legal Brands at ALM Media, the practices that are set to be busy with recruitment for the rest of the year include restructuring, IP, litigation, regulatory, labor and employment, funds, data privacy, antitrust, energy, project finance, and international trade. Meanwhile, venture capital, M&A, capital markets, real estate and finance are all slowing down in terms of lateral moves.
3. People are moving to warmer climates where there's a lower cost of living.
The same data showed that lawyers are seeking out opportunities in sunny spots where they can get more bang for their buck. In particular, southern places like Florida, Charlotte, Raleigh, Nashville, and Texas are drawing in the talent, as well as markets on the West Coast. Denver and Seattle got a mention too.
4. Signing bonuses aren't really a thing anymore.
Amid an ultra-competitive lateral market in 2021, firms quickly adopted signing bonuses as an effective way to entice top talent. But now, these types of perks are on their way out. In one of the talks, the mere mention of any lingering expectation among candidates for a signing bonus was met by laughter across the room. So that tells you everything you need to know.
5. The best of the behind-the-scenes interview tips.
These recruiters have seen it all, and you learn a thing or two listening to them share their strategies on how they prepare candidates for interviews. For starters, it's important not to overprepare. Firms will also pick up on it if you regurgitate everything your recruiter has coached you on. Better to prepare to the point where you can comfortably have a discussion about yourself and the firm, but preserve some room for spontaneity and let your personality speak for itself. Karen Kupetz, senior director of legal recruiting at Goulston & Storrs, shared her top tip to get this balance right: Divide a page into quarters and in each quarter write 1) what you know about the firm, 2) your questions for the interviewers, 3) key points from the job description, and 4) corresponding examples of how you have demonstrated or can meet those points. This serves as a nice bullet point reference, but will stop you from veering into a script. Among the other real examples of why people didn't get asked for a second interview was a male interviewee not looking women interviewers in the eye (an obvious red flag), and someone sitting in a darkened room with kitchen knives gleaming on display in the background (just a bit creepy).
6. As you probably already know from your LinkedIn inbox, recruiters want to talk to you.
Beyond traditional cold-calling, some of the more unorthodox (but ultimately successful) methods of getting lawyers' attention we heard among the recruiting crew were buying tables at philanthropic events; "sponsoring my kid's baseball jerseys" to get known in the local area; and, our personal favorite, "exercising where the lawyers exercise."
7. But you're right to be choosy about who you work with.
Some recruiters and recruiter firms will blast out your resume to firms without your permission – that could include firms which, for whatever reason, you wouldn't consider. Something like this can actually jeopardize a job search if your resume ends up in the wrong hands. The whole reason NALSC was founded back in the mid-80s was to try to curb these kinds of practices and ensure certain standards are met in the recruitment process. You can read the NALSC Code of Ethics here to learn how its member firms operate, and search for NALSC member recruiters here. Ultimately, you should always be the one in control of your career.
8. Once you've chosen your recruiter, trust them.
Every recruiter had some kind of horror story that elicited hushed gasps and even outright exclamations around the room, whether it was to do with fellow recruiters' nefarious practices, or candidates behaving badly and damaging their recruiter's reputation. Do your research before choosing who to work with, and then trust them to do their job.
9. Having an 'in' at a firm with a friend is good, but don't rely on it.
We got the impression that when candidates play up their connections, it can sometimes be to their detriment. However your friend is viewed at the firm could be a reflection on you, so unless you know for sure that your buddy is in good standing, it's better to let your recruiter vouch for you and keep you in the loop.
10. NALSC is rolling out a new process to make partner recruitment smoother and more efficient.
At the partner level, one major pain point in a move is the notorious Lateral Partner Questionnaire, which can take hours to fill in – and every firm has its own version, often using varying terminology. NALSC's Universal LPQ (or U-LPQ for short) standardizes the process to make partner moves easier for everyone involved. It's the brainchild of NALSC president Mitch Satalof. He says: "For partners, who have limited time, the U-LPQ is a one-stop-shop, requiring the completion of a single questionnaire while avoiding the cumbersome process of crafting similar-but-different responses to each firm's individualized LPQ. This may, in fact, enable candidates to consider more potential firms because the back-end labor involved in multiple questionnaires will be eliminated." The chief legal recruiting and integration officer for Mintz, Shannon Davis, says that a complicated LPQ "can even take firms out of the race" for top talent.
And one more cautionary tale for the road…
One of the juiciest stories we heard during the conference was about a male partner who moved firms. A group of women from this partner's original firm sent flowers to his new firm, thanking them for taking him out of their firm, because he was such an unpleasant person to work with. The new firm heard the message loud and clear and – apparently – backed out at the final hour. Reputation matters.