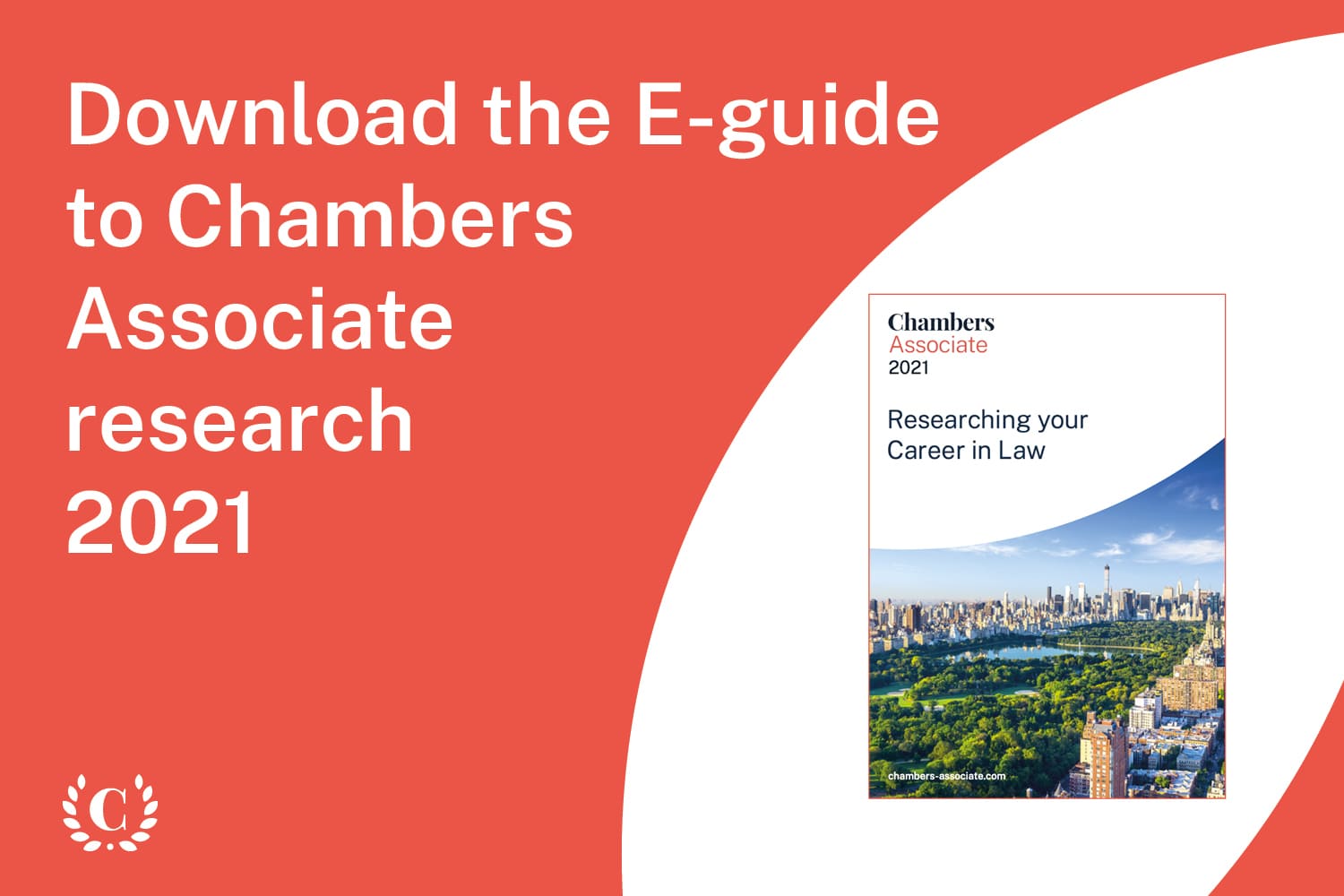 Download the Chambers Associate E-guide
No more paper. No more shipping of books. One E-guide to steer you through your career.
This more accessible mini-guide takes students through the whole US legal market without it ever becoming over-facing. At only 80+ pages, the guide reveals everything law students should be concerned with in a manageable way, helping them focus their career paths, make the right decisions and apply with the right level of insight. 
The guide handles every stage of the student's preparation and decision-making, with links through to the website where the student wants deeper research. 
We wanted to do our bit for the planet and stop printing thousands of books and shipping them across the world. But this has also been an opportunity to rethink the guide again and shape it around the needs of the students. Students told us en masse that they find the onslaught of information and marketing overwhelming, and that deciphering between firms can be impossible. This guide addresses those two key concerns.