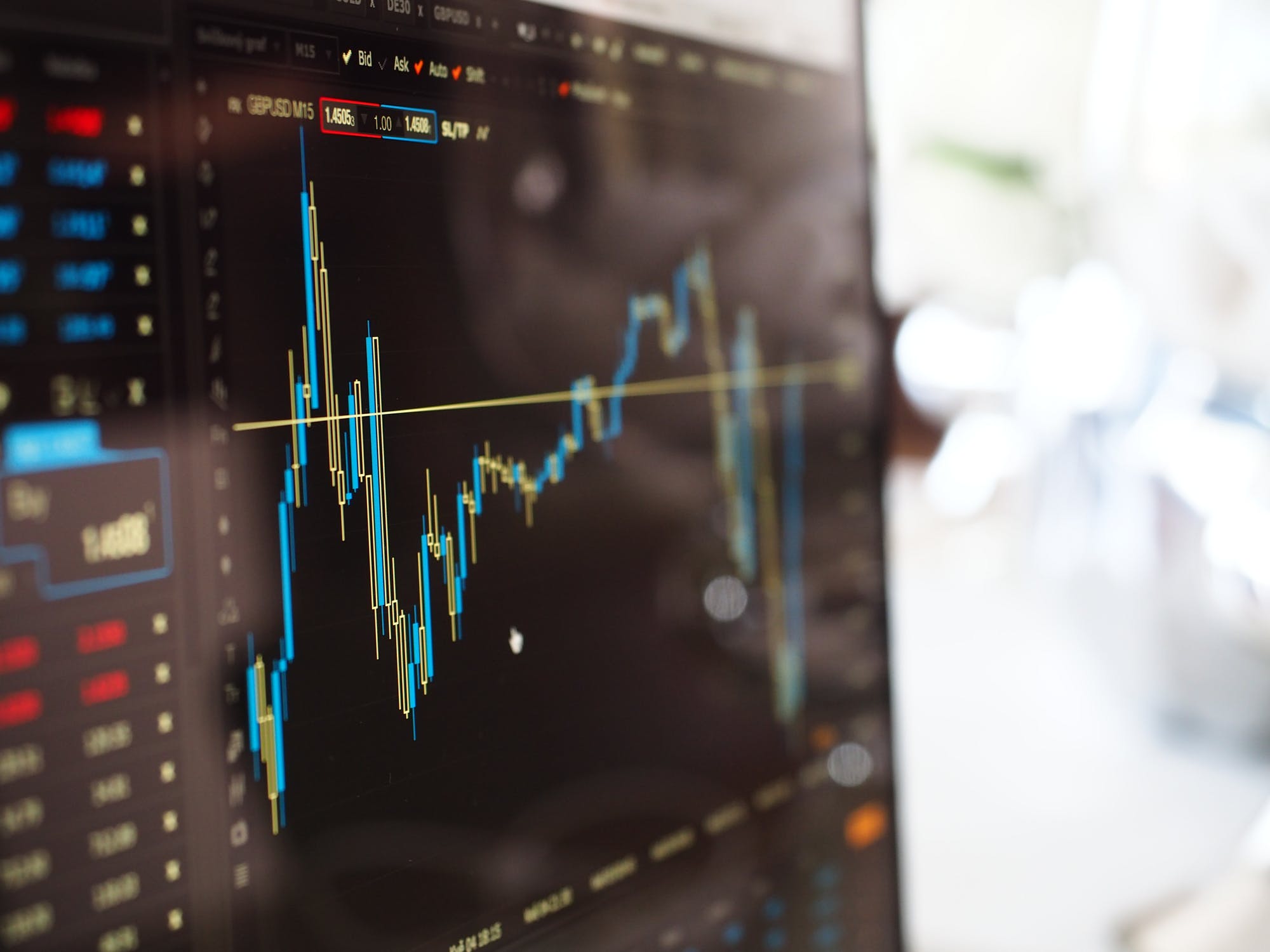 Intrigued by the thought of becoming a capital markets lawyer and want to know more? Cahill's pros in the area are on hand to shed light on their intricate and complex practice.
What is capital markets law?
Jennifer Ezring, partner: Capital markets, or securities, lawyers work on transactions where a company uses equity securities (stock, or other ownership shares of the business) or debt securities (representing an initial borrowing of money, with a specific amount to be repaid over time) to meet its financing needs. A capital markets attorney works either with a company (the "issuer" of a security) or with an investment bank (the "underwriter" of the offering), but the goal on both sides of these collaborative transactions will be to ensure the issuer and the underwriters are in compliance with the securities regulations governing the capital markets, and to provide the company with adequate financing by structuring a security on terms that are palatable to investors.
What kind of work can associates expect in this area?
Ani Ravi, associate: Junior associates work on:
'Due diligence,' which is about understanding an issuer's business at a detailed level to confirm, or help draft, the prospectus, and make sure that everything important about a client is being disclosed to potential investors. Due diligence involves reviewing contracts, doing research with third-party sources, speaking to company management, and sometimes doing on-site visits. Often the junior associates doing the due diligence know more about an issuer than anyone else on the team.
Coordinating documents as a transaction is about to close – ensuring that funds are transferred, mortgages/security are granted, the right certifications, opinions and filings are made, and that all of the formalities necessary for a new stock or bond to be issued and trade have been completed.
Mid-level associates oversee some due diligence and also work on:
Drafting a prospectus, which includes working with the company and investment bankers to describe a company's business, thinking about risks that might affect the company and drafting risk factors to include in a prospectus, and making sure that the prospectus complies with relevant securities laws.
Negotiating contracts, including the Underwriting/Purchase Agreement, which is the contract between an issuer and one or more investment banks relating to underwriting a securities offering.
Senior associates, meanwhile:
Oversee transactions on a day-to-day basis and serve as the primary client contact.
Negotiate the more complex aspects of a transaction, such as the Description of Notes / Indenture, which (for bonds) describes the terms of a bond, including the "covenants," which are restrictions on an issuer's activities that are intended to prevent the issuer from weakening its credit quality. These covenants can be very complex and are highly negotiated.
Alexa Kaminsky, associate: Capital markets transactions are perfectly built for lawyers with a variety of experience to divvy up tasks. There is plenty of work to go around, from diligence to drafting to determining the structure of the deal. The offering document itself, which is usually a couple hundred pages, is always an all-hands-on-deck task as well. 
What do partners do in this area?
JE: Capital markets partners work with the issuer and the underwriters to decide what type of securities will best suit the company's needs, to understand the company's financial situation, to set the terms of those securities in order to ensure they will be saleable to the market at the time, and to structure the timing and mechanics of the actual offering to comply with all securities laws and regulations. The partners will work with the associates to negotiate final disclosure and offering documentation and the operative issuance documents.
What are the highs and lows of the practice?
AK: While closing the deal and watching all of the "Congrats!" emails go around is always a great feeling, as an associate, a high of the practice is seeing how much you can grow in such a short time. Given the number of deals you'll encounter at Cahill, you'll quickly be able to see your work product progress and improve. Seeing how far you can come in your drafting skills and your comprehension of the more high-level deal points so quickly is an on-going high point. 
The low point is the drive-by bond deals! With all of the diligence and front-loading that goes into a bond deal, hearing you only have a few days to get everything done is never easy. 
"Practicing capital markets exposes you to information about diverse domestic and international markets."
AR: High points include closing a deal, especially a high-profile one – it's a nice feeling to see your hard work reflected in a newspaper article when your deal prices. Another high is navigating the various laws and regulations governing capital markets to allow your client to do a deal in a creative way.
Probably the biggest low is when a deal falls through at the last minute – often this can be days or even hours before you would have closed, and comes after weeks or months of work.
JE: On each new transaction we learn about a company from the inside out, working together with management, investment bankers, and often private equity sponsors, so the practice is always interesting and "fresh." The players are generally sophisticated and often have worked with each other before (including the "opposing" lawyers), which tends to bring a sense of camaraderie and collegiality. Because market forces are at work dictating when a certain security should be offered for sale, timing can be fast and pressure can be high when a transaction is in full swing, which makes the deal an exciting ride.
How does your work interact with other practices?
AK: We often work on larger acquisition-based financings that are partially funded with a capital markets transaction and partially funded by loans, so we're constantly watching the puzzle fit together to form the best deal for the client. On a large transaction, between Cahill and the other firms involved, you may see lawyers from M&A, bankruptcy, capital markets, leveraged finance, real estate – and then you'll work with bankers across all of those similar groupings as well. 
JE: Capital markets associates act as the 'hub' of the transaction wheel, coordinating with attorneys in many other areas relevant to the transaction, including corporate attorneys who are focused on the issuer's overall practice and regulation, and verifying that the financing transaction will work within the framework of the company's other commitments and its organizational structure. A capital markets associate will confer with bankruptcy attorneys where there are questions of enforcement or protection in a 'worst-case' scenario; tax attorneys, who are involved in structuring the issuance on a cost-efficient basis; real estate and environmental attorneys where real property will be taken as collateral; and litigators, who evaluate various risks existing at an issuer or potentially created by a financing.
How has this area changed since the recession?
AR: The recession brought in a number of new securities regulations, and there continue to be changes in the laws both in the US and abroad which affect what kinds of deals can get done. In addition, since the recession, banks have generally become more careful about risk, including being more careful in ensuring that prospectuses are accurate and not misleading, and that issuers do not have any regulatory issues. In particular, banks have become very concerned to ensure that issuers do not have any problems with sanctions, money laundering, bribery, anti-terrorism, and similar areas.
JE: Any market disruption will affect securities work significantly. While the recession was a major market swing, even a smaller political event can cause rates to rise or fall rapidly, making one type of financing more or less palatable to issuers or investors. Given the amount of market sensitivity around an event as large as the recession, it has become increasingly important to be facile with all types of financing alternatives, and to be able to think creatively about what an issuer may be able to offer to investors.
"Private markets are the new public markets."
What are the latest trends and developments in capital markets?
AR: There are a few major trends:
Increased ease of crowdfunding and other small-scale public offerings. It's now possible for small companies to raise relatively small amounts of money from the public without going through the full process required to go public.
Private markets are the new public markets: companies of all sizes are finding that they don't need to be public to attract capital, whether it's large private companies like Uber (that are able to raise billions of dollars without going public) or companies of all sizes that issue bonds only to institutional investors.
Lightly regulated or unregulated substitutes to traditional capital markets: these take many forms, from syndicated loans, which can be borrowed by clients that might otherwise have issued bonds, to crowdfunding and initial coin offerings which completely bypass traditional securities regulation.
AK: It seems like there's been an uptick in secured bonds (rather than unsecured). We're also starting to hear more and more about SPACs (special purpose acquisition companies) and I expect we're going to see more of them. 
What personal qualities make a good capital markets lawyer?
JE: My top two answers to that question would be creativity and team play. Creativity is essential because each new transaction holds a puzzle that needs to be solved in a way that is mutually beneficial for all parties involved. Being able to work as part of a team is critical, because on each transaction you will find individuals with varied skill sets working together to create a product that meets a common goal – unlike some other areas of law, all parties need to embrace the result, even those technically "adverse" to each other.
AR: Being commercial: understanding the business and economic underpinnings of transactions. Being curious about businesses: the best capital markets lawyers understand how the businesses that they're representing work, whether that's a mine, a bank, a retail store or a hospital. Being able to multitask: each deal has multiple workstreams, and as associates become more senior, they are often on many deals at once, so the ability to switch gears quickly is essential. Being good at dealing with people: capital markets work involves dealing with many people with conflicting interests, and a good lawyer is able to satisfy all of the various parties that she/he has to deal with. Being resilient: sometimes a deal you've been working on for months just dies, and sometimes right after you close one, there are two more in line right behind it. Lastly, being good at managing – especially as associates become more senior, they have a management role on each of their transactions.
"Creativity is essential because each new transaction holds a puzzle that needs to be solved in a way that is mutually beneficial for all parties involved."
AK: Two important qualities for a good capital markets lawyer are being efficient and inquisitive. There are a lot of moving parts to capital markets transactions so it's very important to be efficient and effective at getting work done, while looking at things with an inquisitive eye to make sure that everything makes sense for the details of the specific transaction, complies with the applicable securities laws and provides the clients with the best potential outcome for the transaction. 
How can students brush up on their capital markets knowledge?
JE: While there are no prerequisites to becoming a capital markets attorney, students may find it helpful to have taken a basic accounting or finance course, preferably at the business school affiliated with their law school. The US securities laws, including SEC rules and guidelines and general disclosure issues, are central to the work we do, so courses in securities regulation and drafting will prove helpful after law school graduation. It definitely doesn't hurt to start reading some financial news on a regular basis as well.
AR: Law school courses that are very helpful include Securities Regulation, which provides an overview of the securities laws that govern capital markets transactions; Secured Transactions, which explains the rights of secured creditors; and a course in negotiation, offered by many law schools, which can be helpful as capital markets associates (particularly at Cahill) will be negotiating with their counterparts soon after they start practicing.
AK: Outside of reaching out to people you know who are already working in the practice area or taking some specific classes in law school (Securities Regulation is always a popular choice), I'd recommend keeping up with financial news. The majority of the capital markets transactions we do are public, so you can read about them as they happen – learn the lingo, get apprised with high-level details and see the cyclicality of the market. 
What opportunities in the area are unique to Cahill? 
AR: Cahill is the market leader in leveraged finance and high-yield bonds – with over three times the market share of any of its competitors. This means that as an associate, you'll have the opportunity to work with a very diverse set of clients, and you won't be limited to one industry, or one geography, or one particular type of transaction. Because of the generalist philosophy and Cahill's strong market share, Cahill is often the go-to firm for many clients, and they rely on Cahill's advice in multiple practice areas – in particular, capital markets and leveraged lending. Many deals involve both a capital markets and a secured loan component, or may switch from one to the other – because Cahill associates are generalists, they can advise clients on all aspects of a transaction.
AK: The biggest opportunity is the amount of experience you get and the vast experience of the partners and associates that you'll work with. Since Cahill plays such a strong role in the capital markets world, you'll see exponentially more deals than other competitors which inevitably introduces you to more issues, more types of securities and more things to learn. With the high number of deals and the fast-paced market, we experience the evolution of the market as it's happening, and get to play a role in shaping it. 
JE: Cahill's market share and breadth of client base puts us in an excellent position to see and understand the latest technology and market terms at any given time. Because the capital markets are subject to significant fluctuation based on a number of factors, including everything from recent case law involving financings, collateral security and bankruptcies, to the global political and regulatory environment – the 'best' answer for a client in a given scenario can change rapidly. Our associates are exposed to a broader segment of the market than those at our peer firms, which allows our attorneys to develop market knowledge right from the start of their careers and be seen by clients as a 'counselor' with valuable insight at an earlier stage.