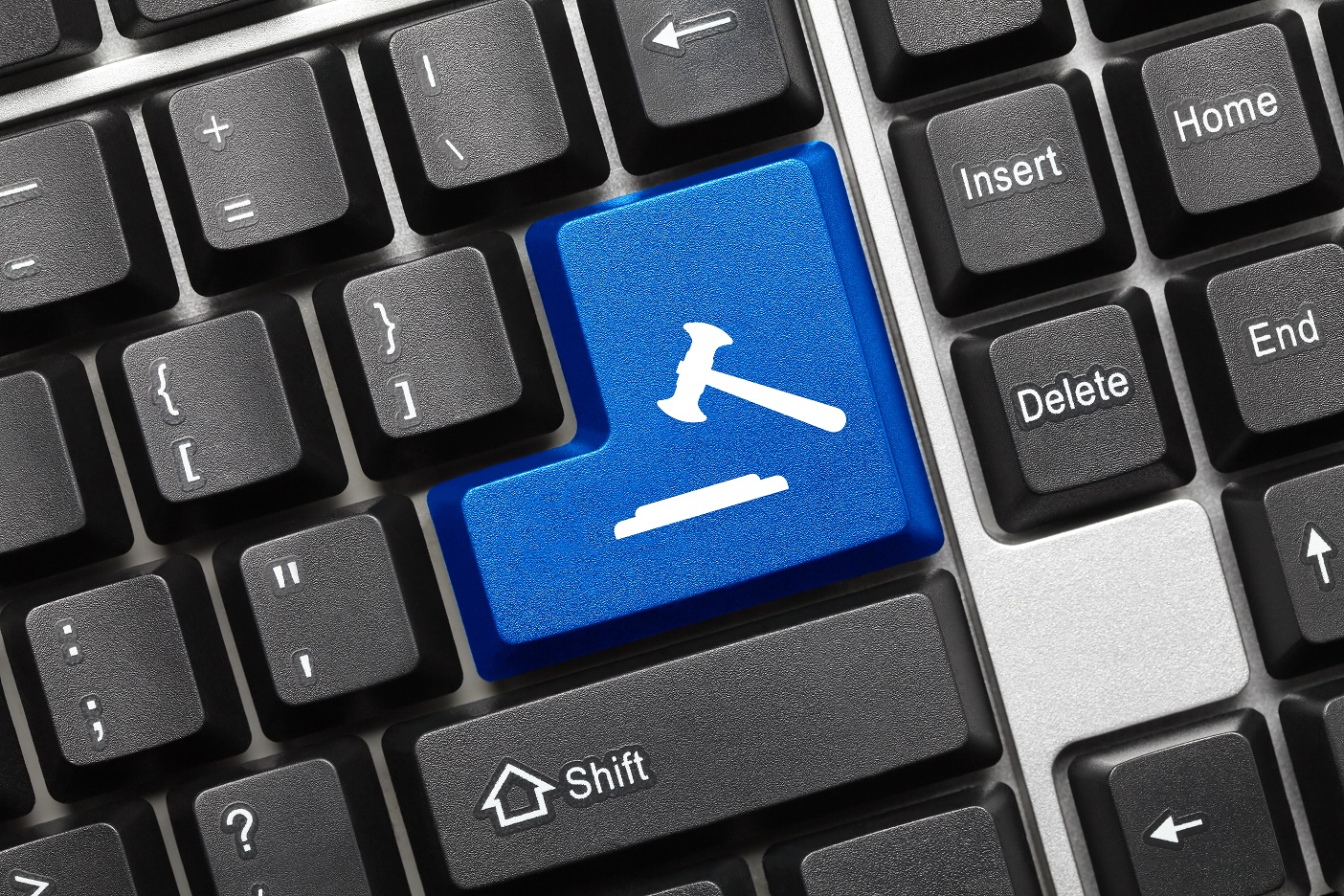 Goodwin's specialist tech lawyers tell us all about becoming a lawyer in their fast-paced sector.
Chambers Associate

: Which practice areas fall within the technology sector?
Emma Mann-Meginniss: The technology sector spans a number of different practice areas, from general corporate and securities work to mergers and acquisitions, labor and employment, intellectual property law, litigation, and capital markets.
Jesse Nevarez: At Goodwin, this would mean venture capital, M&A, capital markets (including IPOs and follow-on offerings) and a variety of intellectual property matters. Of course, depending upon the company or matter, we will leverage our labor, employment and tax expertise as well.
CA

: Does Goodwin have a particular specialism in any of these?
EMM: Goodwin is a full-service firm dedicated to meeting our clients' needs no matter what stage they're in. We pride ourselves on being able to grow along with our clients, from the one-person founding team to a company of thousands of employees and offices worldwide. 
My practice focuses on companies that are in their early to mid-stage of their life cycles. I work with clients from formation through acquisition or IPO. We have sub-units within our larger tech group who are experts in public offerings, capital markets, sell-side M&A, buy-side M&A, tax, labor and employment, IP, etc. And of course we have an incredible private equity group that can assist our later-stage clients that make the jump from startup to PE.
JN: Goodwin is one of the leading firms in this practice area, with a particular focus on guiding new and emerging growth technology companies through a variety of life-cycle transactional events. We also have great expertise in guiding investors that wish to invest in or lead the funding in these types of transactions.
"The technology sector spans a number of different practice areas."
CA

: What are the differences between noncontentious and litigious work for the technology sector?
EMM: One of the main differences is in the outlook of the attorneys involved. From the company's perspective, at a high level, there aren't many differences – in both areas, the company is focused on protecting the business. From the attorney's side, there are some significant differences, a lot of which are about the relationship with the client. I started my career as a litigator, and one of the things I used to hear from my clients a lot was something along the lines of "This has been great, but I hope I never have to see you again." On the corporate (or noncontentious) side, my role is more as adviser – someone my clients want to consult from the beginning, and not someone they call as a last resort. 
JN: On the one hand, you can be part of an IPO process, where all sides to the deal (company, underwriters and their respective legal teams) are looking to present a unified story of the company that will draw great interest from investors. This presents a great incentive to work together. On the other hand, you can find yourself negotiating back and forth on the reps and warranties in an M&A deal, where each side has to consider a worst case scenario where the parties are arguing in court over the breach of these provisions. In this case, both sides have an increased incentive to draw harder lines during negotiations.
John Casnocha: On the corporate side we are focused on building companies, helping clients raise capital, complete acquisitions of complementary businesses and gain liquidity through initial public offerings or mergers. We are also drafting the contracts that could eventually be the basis for litigation so part of the job is protect our clients from future claims. In litigation, typically the alleged wrong act has already been done thus the work is really to resolve or settle the dispute. At that point, opposing counsel is an adversary rather than a partner and thus interactions are often contentious rather than productive.
CA

: Which future technologies do you anticipate will be most lucrative for the legal sector?
Robert Dzialo: The three that jump out to me are machine learning and AI, cybersecurity and FinTech. What's great about the tech practice is working with clients who find ways to use new trends in the tech field to change old industries – many entrepreneurs bring this thinking to their lawyers and legal services and look for lawyers who create value by bringing this same innovative spirit back to the client.
Andrew Pusar: Artificial intelligence. We've seen a growing number of companies in this space and the applications of artificial intelligence are essentially limitless. Our companies have developed artificial intelligence solutions for governmental bodies, financial institutions, health care groups, and Fortune 500 companies, which is indicative of the large market opportunity. I believe we'll continue to see significant investment in artificial intelligence as these companies find new ways to streamline and improve the analytic and operational systems of their customers.
JN: I definitely see the health and wellness technology space continuing to grow (with a particular emphasis on wearable technologies). People are increasingly focused on getting enough exercise, eating the right foods and having a way to keep track of all of this, and I believe that we have just scratched the surface of this sector.
JC: Cryptocurrency and autonomous vehicles.
"We're seeing a growing number of companies in the artificial intelligence space, and of course in bitcoin/cryptocurrency – that's been a huge area of growth for our firm in the past year."
CA

: How is Goodwin keeping apace with changes in technology?
EMM: Our group is really focused on making sure we have our finger on the pulse of what's happening with our clients. Part of that is researching and developing expertise in burgeoning areas within the technology sector (from a legal perspective). In the last year, there has been an increasing focus on cryptocurrency. In prior years, we've seen heavy interest in artificial intelligence, or employment/contractor misclassification issues having to do with companies like Uber or Lyft. We do what we can to get out in front of these issues, but some part of what we do is experiential – and that's where the sheer volume of clients really helps. We see the same issues arise on a regular basis and that helps us counsel our clients on both the potential solutions that work from a legal perspective and a business perspective.
AP: One way that we try to stay ahead of the curve is by trend-spotting in board meetings.  At each board meeting, management has the opportunity to provide the board with an update on company strategy, product development and anticipated obstacles. We collaborate with our companies prior to board meetings in an effort to prepare them for what the company should be thinking about from a legal perspective, with the goal of having management shine in front of the board. By going through this process, we get a view into technological and regulatory trends that impact various industries. For example, in the last year, we've seen an increasing focus on privacy matters given the large number of companies developing platforms that gather and analyze personally identifiable information. We use these insights to ensure we develop and maintain legal expertise around the latest technologies and trends.
CA

: How may working with technology clients differ from those in corporate or finance, for example?
EMM: The easiest way to understand the difference between a typical tech client and a client in corporate or finance is to think about the difference between a startup in Silicon Valley and an investment bank based in New York. The Silicon Valley startup is founded by a small team looking to raise early capital, hire the right people, figure out exactly how to put their great idea into practice, and grow quickly. The New York based investment bank is responding to market conditions, has a team of hundreds of thousands of people, is in the public eye, and is focused on sustaining shareholder returns. The startup responds quickly to market indications that something is working (or not) and doubles down (or cuts the fat and iterates) – which means that their needs, from a legal perspective, are highly dynamic. The bank is making more deliberate choices, evaluating market data over longer periods of time, and likely not moving as quickly.
JN: It can differ because the number of employees may be smaller. What this means is that almost every conversation that you have will be with a decision maker at your client, which in certain cases can speed up the process of a matter.
"The easiest way to understand the difference between a typical tech client and a client in corporate or finance is to think about the difference between a startup in Silicon Valley and an investment bank based in New York."
JC: On average, founder clients are younger than banking or finance clients. Many times this is a founder's first time analyzing the legal issues that we are discussing and so they are (i) more receptive and (ii) more appreciative of your work than other clients might be. In addition, clients reach out for more than just legal advice and understand that Goodwin has strong insight into what is market in Silicon Valley from a business perspective as well.  We have helped shepherd other clients in similar industries and markets from incorporation to IPO or successful exits and thus they rely on us for business and strategy advice as well, and not just legal terms. Not surprisingly, founders are incredibly passionate about the company and their business and thus I find it helpful to take a real interest in the technology that my clients are offering and the problems that they are solving – clients appreciate it when you understand what they are doing and the purpose behind it.
AP: We see many personality types, which drives the way they do business in a more significant manner than in a large organization. Businesses are often smaller and change rapidly. You come across a wider range of sophistication, ranging from college students starting their first business to well-seasoned entrepreneurs who have been down this path many times before. 
CA

: What are you favorite cases to work on? What is the hardest part of your role?
EMM: I really enjoy working with early to mid-stage startup clients, as well as venture funds that invest in those companies. The entrepreneurs are passionate about what they want to do, and the questions they ask are critical to the development of the company from the early stages. There's often some mix of business and law in the services we're providing, whether it's counsel on the market for compensation packages for a particular level of hire or the terms they can expect in a venture financing.
JN: My favorite deals are the ones where everyone from the client to the investors and the legal teams are fully engaged in the matter. It always makes for a much smoother process and everyone walks away happy with the outcome. The hardest part of my role in those deals is that I have to bring it all together and make sure that every opinion is considered.
JC: I think working with founders is the most fun – especially when their companies are gaining steam and go from nothing more than an idea to a high valuation and profitable business. Founders typically look at you, even as a junior or mid-level associate, as a trusted adviser whose advice they really respect and take. That makes it fun. The hard part is that you do not always know the right answer and for many of these startups you are helping them make really critical decisions on how to raise money, entity structure, and licensing deals that could really help make or break them. Therefore, the key is sometimes knowing what you don't know, and then bringing in the right specialist or partner who has specific expertise on the area.
"Working with founders is the most fun – especially when their companies are gaining steam and go from nothing more than an idea to a high valuation and profitable business."
CA

: What was your role on the latest deal/case you worked on?
EMM: I usually have anywhere between ten and 15 active deals at any given time, so that's a tough one! I just closed a large, later-stage financing for a startup company that I helped form. My role on that deal was consistent with my role in other similar deals: I was the primary point of contact for the company, from the term sheet stage through drafting the definitive documents. Along with the partner on the client team, I counseled the client through the proposed changes and terms the lead investor put forth, and also managed the other more junior associates and paralegals on the team. In this case, there were some interesting business issues that arose during the deal that necessitated some more difficult, but interesting, conversations with the founders, and some research into typical market expectations for a company like this one. Ultimately, the investors closed on the deal on terms that were favorable to the company.
RD: Before I leave today, I need to review an S-1 for a biotech initial public offering, work on a bridge financing for a medical device company, and walk a client through an M&A letter of intent for a company going through a competitive auction process. I do a lot of work in the M&A practice, and on a typical deal I will spend time with the client explaining the letter of intent and helping them understand all the terms after the top-line purchase price number, summarizing a merger agreement into short summaries that effectively convey to the client why they care about each term and that suggests solutions that are tailored to the client's business, and then drafting and negotiating with opposing counsel to get to a final agreement. There are lots of people involved in this process including bankers, lawyers, accountants, management and investors that all need to provide feedback and clients will look to the lawyers to handle that process.
AP: My latest deal involved helping a company go through an IPO on a very tight timeline. We had to keep the business running and we were able to meet the very aggressive timeline, which resulted in a positive outcome for the client. My role was drafting the S-1 SEC filing, responding to SEC comments, negotiating agreements with the underwriters, and importantly, acting as the quarterback to ensure everyone was on the same page and moving toward meeting the deadline.
CA

: How important is a scientific background to your work? Is there a type of person that would not thrive in this area?
EMM: Not at all. I think a technical background can be helpful if you want to do patent prosecution or have a specific desire to work on IP agreements, but even then, it's more important to have a deep understanding of a company's business and how it use its technology than a particular degree. As a general corporate lawyer in the technology sector, I don't think I'm hindered in the least for not having a technical background.
JN: It's not important at all. However, if you find yourself not understanding a concept, you have to be willing to do the research to be in the position to better advocate for your client.
AP: For tech there is no need for a scientific background. Someone who thrives is someone who can work on multiple deals at the same time and handle lots of interaction with clients from an early stage in their career.