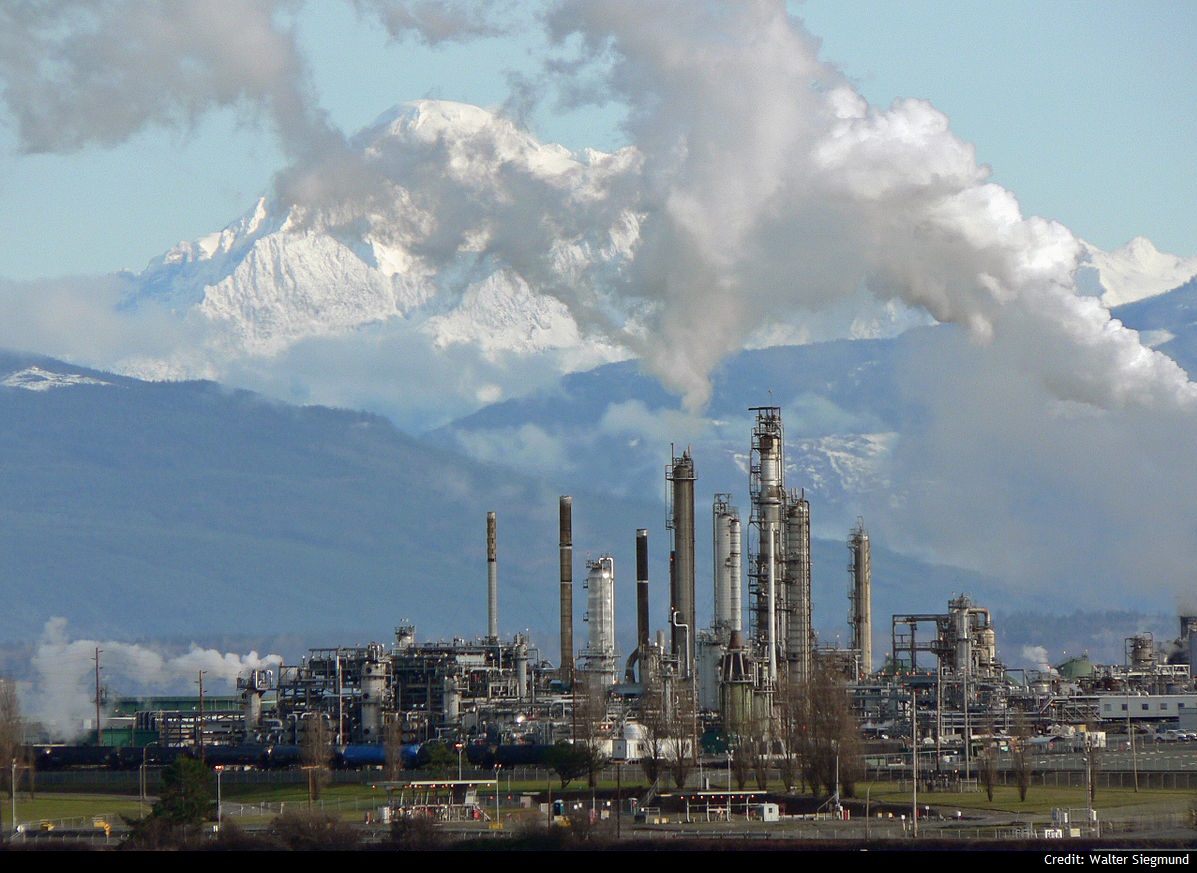 Allen & Overy: the life of a project finance, energy & infrastructure attorney
Attorneys practicing in project finance, energy and infrastructure advise on a wide variety of what are, literally, groundbreaking transactions. The practice encompasses the design, construction, finance, operation and maintenance of energy and infrastructure projects in virtually every country in the world, including roads, bridges, airports, power plants, pipelines, mines, industrial plants, utility networks and other critical assets.
Project finance differs from mainstream corporate finance in its focus on financing individual projects rather than diversified businesses. In traditional corporate finance, a company like IBM will typically finance a new business venture based on the revenue generated by its many businesses and product lines. By comparison, a new project will typically be undertaken by a company (referred to as a sponsor) through a separate legal entity (usually called a project company) established for the sole purpose of developing and implementing the project.
The success or failure of a project depends on its ability to generate revenue and control costs. As a consequence, the contracts under which money is earned or spent become the central focus for all parties involved. Attorneys are therefore heavily involved from the outset, working with clients closely, to ensure that those contracts properly allocate risk in a way that protect the flow of money in and out of the project.
Sponsors take responsibility for developing the project and contributing a portion of the funds to pay for it, and take the risk if a project's overall financial performance is better or worse than projected. The sponsors will hire one or more contractors to design, build, operate and/or maintain the project, and attorneys are heavily involved in the negotiation of the construction and operations and maintenance agreements to ensure that the costs and risks to the project are well documented, well understood and 'financeable'. Sponsors will also typically borrow a large portion of the money to build a project through bank loans, bonds underwritten by investment banks, or in some cases loans from multilateral institutions such as the International Finance Corporation (an arm of The World Bank) or export credit agencies such as the Export-Import Bank of the United States.
The debt documentation will take into account the risk allocation in the underlying project documentation, and will be structured to mitigate their impact on the lenders to the project. In some projects, sponsors must also engage with government authorities to negotiate their right to build and operate a project, for example, under a concession agreement that a government is tendering. The negotiation of these arrangements involves assessing whether the government is best placed to assume certain risks or whether they can be transferred to the private sector on the basis that it is capable of assessing and pricing the relevant risk – for example, the risk that construction will be completed on time and on budget.
As there are usually multiple participants in a project finance transaction, there are a variety of roles that attorneys can play. Some law firms may specialize in representing one side or the other in a deal, permitting associates to develop deep experience in certain areas – e.g. a firm that principally represents lenders will provide the opportunity to master debt documentation. By comparison, some law firms regularly represent all potential deal participants, permitting associates to develop a 360-degree perspective on the challenges and concerns of all of them, including how they can best be resolved in a manner that ensures a project's success. 
Recent trends
Projects, energy and infrastructure expertise is currently in high demand. In the United States in particular, there is strong demand in the power sector, especially the development of gas-fired plants, given the abundant domestic gas supply available from shale formations. For the same reason, there has also been significant investment in downstream oil and gas ventures, which are liquefied natural gas and petrochemical projects, though the recent decline in the price of oil may cause some to re-evaluate their investment plans. There is also a huge need in the United States for the redevelopment of aging infrastructure, often through public-private partnerships (known as PPPs or P3s). The need encompasses rehabilitation of existing assets that are in a decrepit state – for example, bridges that are close to collapse or water systems that are failing to meet current environmental standards – as well as the need for new assets, such as high-speed rail systems to connect cities and mass transit systems within them given the trend towards greater urbanization. Additional opportunities to develop these types of assets that are usually critical for economic growth are present in virtually every country around the world, especially in Latin America, Africa and Asia, enabling attorneys in the United States to play a crucial role in these jurisdictions.
Attorneys advising on projects in the energy and infrastructure sectors are also often involved in mergers and acquisitions related to previously completed projects. Because the contractual arrangements for every project are highly complex and critical to the project's success, it is not unusual for attorneys with expertise in the development and financing of these transactions to advise sponsors on the sale of their equity stakes, or during a purchase offer. Demand for this work provides additional opportunities for attorneys in this practice area to develop a broad skillset.
What up-and-coming attorneys can expect to see
Given the wide variety of clients and assets that attorneys in this area, no day in the life of an associate is typical. Associates can expect to be involved in every phase of a project's life cycle, including:
Drafting contracts for clients who are considering investing in a project, whether an existing project or a new 'greenfield' project.
Drafting concession agreements, loan agreements, construction contracts, supply contracts, product sales contracts, operation and maintenance agreements, and any other project contracts necessary to properly allocate risks and responsibilities among different participants in a project.
Participating in meetings and conference calls with clients to negotiate both the commercial and legal issues arising in the transaction.
Coordinating with attorneys in jurisdictions where a project is located to analyze relevant issues under local law.
Managing the closing of transactions, including keeping track of all the required deliverables.
Researching legal issues that arise throughout the life of a project and drafting memos.
Preparing presentations for clients to explain complex legal and commercial relationships arising from a project's contractual structure.
It is not unusual to work on a new project for a year or more before closing is reached. This is quite different from many other transactional practice areas where transactions typically start and end within a few weeks to a few months. This extended timeline provides associates with the opportunity to get close to a single client over the entire length of a deal, as well as to become deeply involved in the negotiation and resolution of a variety of issues.
The learning curve for associates who work in projects, energy and infrastructure is often steep, particularly in firms or practice groups that represent a variety of clients on different types of projects. The work is usually highly substantive and analytical from the beginning, and associates can expect to be challenged and immersed in an often mind-bogglingly diverse number of legal and commercial issues. As each project is unique, associates can also expect to be involved in bespoke negotiations where solutions are forged for all parties in the deal.
Because of the complexity of the matters involved, as well as the high stakes and long life cycle of these deals, the associates who perform best in projects, energy and infrastructure tend to be those who are most curious about the non-legal aspects of a transaction. Because commercial, financial and technical issues can contribute significantly to client decision-making, the more that associates learn about the impact of such issues on legal matters (and conversely, the impact of legal matters on these issues), the more evolved and engaging project finance work becomes. 
About the authors
Dorina Yessios is a partner in the projects, energy and infrastructure group at Allen & Overy in New York. Her practice focuses on the Americas finance markets and in particular energy, infrastructure and natural resource projects in Latin America and the Caribbean. She regularly advises lenders (such as commercial banks, multilaterals, and export credit agencies), project companies, sponsors, and underwriters.
Richard Carlucci is an associate in the projects, energy and infrastructure group at Allen & Overy in New York. He has represented sponsors, lenders, government authorities and others in connection with a variety of complex infrastructure projects across sectors, and has played a leading role in drafting the Federal Highway Administration's Public-Private Partnership Model Contract Guide.
Allen & Overy is the preferred counsel of high-performing clients in projects, energy and infrastructure around the world. With the best people, the most advanced processes and the most diverse thinking in law, we deliver transformational advice that enables our clients to drive their business forward.