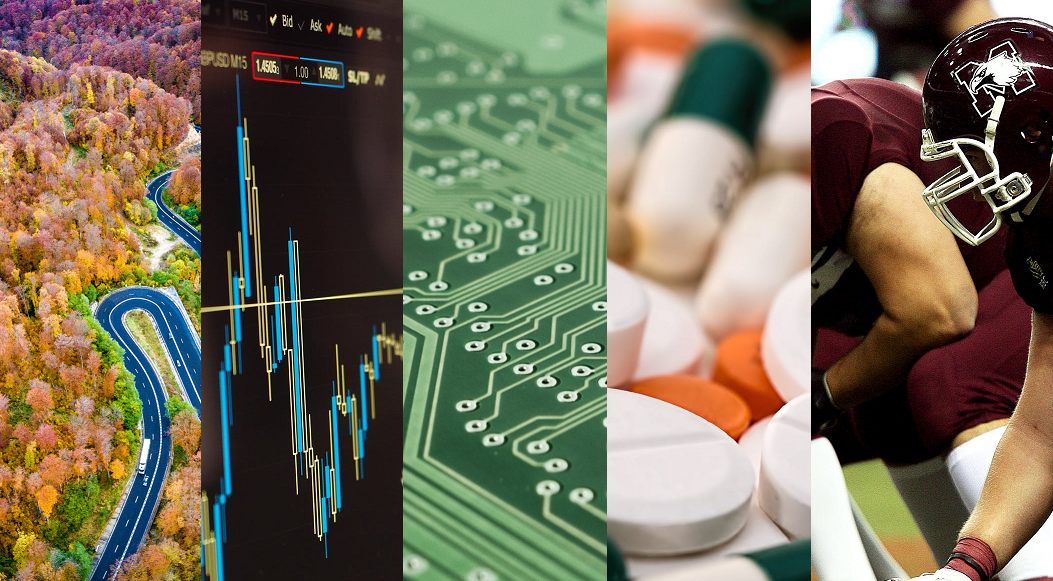 We asked thousands of junior associates to tell us about their practice groups. After crunching some data we picked out some trends that might help your decision-making.
Where junior lawyers wind up
IS this graph a horrifying depiction of the general lack of choice that awaits you? We'd hope not. A first glance at the US legal market bewilders students with its homogeneity, but rest assured, it gets much more complex with a little investigation. This is a distribution of where associates told us they worked, and in a lot of firms juniors are grouped as generalists in transactional law or litigation. M&A and litigation are the biggest practices in the US – but to the degree illustrated below, probably not so. Both corporate and litigation are umbrella groups: at some firms private equity and capital markets will be separate to corporate; at others associates will roam disciplines within the corporate group, working on antitrust one month and takeovers the next. And then consider a typical Texan firm – associates might be doing corporate work but the business sector is likely to be energy. A Silicon Valley firm might have a large team of junior litigators, but they will most frequently be serving tech and startup clients.
This year's data shows corporate and litigation swapping places and a jump from private equity and funds from 10th to 6th position, responding to a bumper year for private equity and transactional work in general. Bankruptcy has also moved down from 7th highest, correlating with the swing away from contentious work and indicating a healthy economy.
Average hours per week
This is the first time we've formally collected this data, and our first reaction was that average hours are lower than expected. We interview lawyers about their lives all year round, so there should be no surprise for us here, yet perhaps – as is a product of all storytelling and reporting – the horror stories stick and the non-stories are forgotten. Our perception can become warped by the mass of dialogue about BigLaw hours.
The buzz in private equity explains why it should top this table – it was always a demanding area anyway. The sectors creating the news will also generate the workload – data security and government are obvious examples.
The more niche practice areas make up the lower echelons of our data. Note, however, that corporate isn't up there at the top: the explanation is that every commercial firm in the country does this, but not every market functions like New York BigLaw.
Associate satisfaction by practice area
There aren't any strong trends here, which is reassuring, given that this guide is all about finding the career path for the right person. It's also reassuring to see private equity, 2018's busiest area, also producing the most satisfied associates – where law is the natural habitat of high-achievers that makes sense. Our research shows that independence and the intellectual challenge are huge career motivators, which explains why appellate comes near the top. To see how your practice will materialize is also motivating, which explains why the big recruitment streams of litigation and corporate are lower down the table – it takes longer to find your way as a generalist. But remember, those in corporate and litigation are playing the long game: these areas are excellent training grounds and will make your career.
Lawyer stress by practice area
The correlation between stress and practice area is stronger than satisfaction. Several areas at the top coincide with heavy government-derived upheaval, but as associates tell us, to be learning a profession during a time of change has a profound impact on your career path – to be a junior international trade lawyer at this point in history will carry you far.
Career development by practice area.
This graph is combined from scores reported on levels of responsibility, client contact, autonomy, opportunity to establish a practice, contact time with partners, and travel opportunities. As above, where there is change, dynamism, or stress, associate lawyers are learning and developing the most. Appellate's in-the-deep-end, intellectual challenge makes it a great training ground that plays well to focused, driven advocates. It's no surprise to see corporate and commercial litigation lower down here – these associates' training has yet to reveal its true value. And we often hear that energy can be like an extreme form of corporate as a proposition for career development: every project is unique, with huge financial leverage and political forces at stake, so the work juniors end up doing can be quite abstract or compartmentalized, and with less exposure to clients. This might explain why we see it so low down here. We know its value long term, so it's worth sticking with if energy lights your fire.
Benefits and quality of life
The questions contributing to this (bonus and pay, cultural factors, hours, flexible working, personal freedom) indicate how valued each lawyer feels overall. This topic may appear contradictory: as a lawyer there's a trade-off between your quality of life and the sums you bill and the benefits you receive. But the firms performing the best across our survey manage to get the balance right, working hard at law firm culture to motivate lawyers positively.
Flexible working is revolutionizing the industry, but is most commonly employed in areas where teamwork and face-time are less of a requirement. A good example is wealth management, where the lawyer and client have a more personal relationship; they might receive a call from a Tycoon in Monaco at 3am, but they can take the call in their PJs.