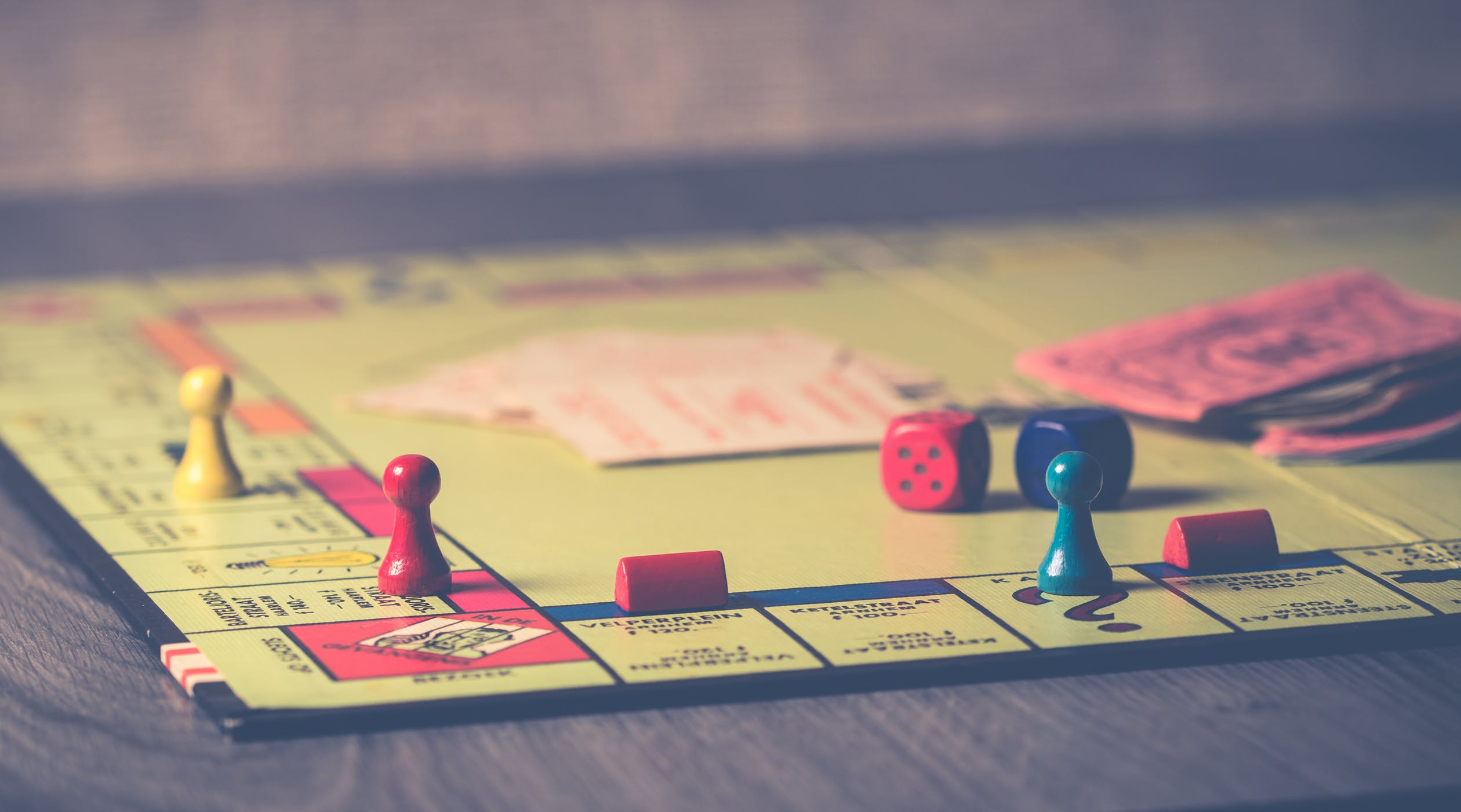 From pet food to plastics to auto parts – White & Case's antitrust lawyers have seen it all. Hear three of the firm's savvy associates explain what it's like to become an antitrust lawyer, from the thrill of winning complex cases to the satisfaction of working on novel issues in various industries.
Chambers Associate: Can you describe what the competition/antitrust teams at White & Case do? Are there any specialist areas of work that the group is especially known for?
Kathryn Mims, associate: The White & Case Antitrust/Competition teams advise clients worldwide on every facet of competition laws around the globe. We have extensive experience in complex litigations against governmental authorities and private parties; we advise clients on complex merger control regimes and fight for merger approval through litigation; we counsel clients through global cartel investigations, including parallel Sherman Act class actions, European Union proceedings, and international discovery.
Kevin Adam, associate: Over the last few years, the Competition Group has handled a number of novel pharmaceutical antitrust cases involving allegations of "reverse payments" or "product hopping" and, in the process, has really distinguished itself as one of the "go to" firms for pharmaceutical antitrust work. White & Case is the only law firm to have defended successfully at trial pharmaceutical clients against both FTC and private plaintiff reverse payment suits, and we were counsel in the landmark SCOTUS ruling on reverse payments in FTC v. Actavis.
CA:Can you give an overview/examples of the cartel work the practice does?
KA: The Antitrust/Competition Group handles the full range of cartel litigation at the trial and appellate levels, including internal investigations, responding to subpoenas from U.S. and international competition authorities, and defending companies and individuals against both government enforcement suits and follow-on private lawsuits brought by class-action and corporate plaintiffs. Over the past few years, White & Case has secured dismissal of a complaint alleging that Purina participated in a conspiracy to fix the prices of prescription pet food, and defeated class certification motions brought against Toshiba for alleged price fixing of lithium ion batteries.
KM: White & Case has been involved in the leading cartel cases of the last decade, including matters involving pet food, chemicals, plastics, auto parts, and electronic components. For example, White & Case successfully represented Toshiba Corporation in a much-publicized U.S. antitrust jury trial involving allegations of price-fixing in the LCD (Liquid-Crystal Display) industry. Plaintiffs sought over US $2 billion in trebled damages, and Toshiba was completely exonerated by the jury. By way of another example, White & Case defeated the Department of Justice Antitrust Division in a criminal trial against Stolt-Nielsen, which also directly led to a revised Department of Justice amnesty policy.
Kelly Newman, associate: Some examples of cartel work that we have done are the CertainTeed antitrust litigation (dismissed at summary judgment), and the Richard Usher criminal antitrust lawsuit.
"By the time you hit your third year, you're taking depositions, and if there's a trial, you're second-chairing trial witnesses."
CA: What do associates do? What kind of work is involved day-to-day?
KM: White & Case Antitrust/Competition associates are the backbone of our matters. With careful guidance from the partners, associates take lead roles in drafting, interviews/depositions, and organizing and running discovery and diligence teams. Importantly, associates are also very much included in, and central to, legal strategy discussions and decisions. White & Case is a very collaborative environment, and while senior partners and associates have a greater depth of knowledge commensurate with their experience, thoughts and ideas from junior lawyers are not only welcome, but encouraged. On a day-to-day basis, therefore, associates may be tasked with everything from legal research to develop innovative case theories, to drafting probative discovery requests to serve on an opposing party, to helping a more senior associate or partner prepare for the deposition or interview of a key witness or even taking the deposition themselves.
KN: Associates are actively involved in case management and really in all aspects of the case. As a junior associate, you will be heavily involved in deposition preparation and will second-chair depositions. By the time you hit your third year, you're taking depositions, and if there's a trial, you're second-chairing trial witnesses. On the writing front, you're going to be actively involved in developing the briefing strategy at all levels. While junior associates tend to be limited to drafting riders and shorter motions (such as discovery motions), as a mid-level and senior associate, you will be given substantial drafting experience, including drafting motions for summary judgment, Daubert motions and oppositions. As a mid-level you'll also likely get a chance to argue lesser motions in court if the opportunity arises.
KA: All of our associates play a major role in our cases, but their responsibilities and day-to-day tasks vary quite a bit depending on the stage of the litigation and the associate's experience. Early on in a case, for example, our associates likely will assist with fact development, such as interviewing client witnesses, and motion practice, such as drafting a motion to dismiss or discovery motions. As our cases move into discovery, associates are often tasked with handling depositions, supporting expert witnesses, and developing our best arguments for summary judgment and trial. When we finally get to trial, the associates that put in the hard work on the case over the previous few years really get their chance to be involved in all aspects of trial preparation, direct- and cross-examination of lay and expert witnesses, motion practice, and development of our overall trial strategy. And because the Competition Group at White & Case tries so many cases, our junior lawyers have an excellent chance to get real-world trial experience early on in their careers.
"The work is face-paced and exciting, but you learn quickly that if you want to be successful you'll need to be able to juggle multiple tasks, with various deadlines, on all of your cases."
CA: What are the highs of the antitrust practice?
KA: This is an easy one – winning big, complex antitrust cases for our clients. By way of example, I spent my early years at the firm working on a case involving a drug called "Doryx." The case went on for a number of years, and the parties really fought tooth and nail over what, at the time, were novel allegations under the Sherman Act. In the end, the court ruled in our client's favor on summary judgment, representing the first-ever victory for a defendant on a full evidentiary record in a so-called pharmaceutical "product hopping" litigation. The Third Circuit Court Appeals affirmed the ruling the following year, creating the only appellate precedent in favor of a defendant in a "product hopping" case. Our White & Case team spent a lot of time on that case, and to have both the district court and Third Circuit rule in our favor on issues and theories we had been litigating over for years was a great feeling, both for us and our client.
KM: There is no better high in the practice of law than knowing that your client trusted you with a "bet the company" deal or litigation and that you secured the best possible outcome. That feeling is only compounded by the nature of our cases – handling some of the largest, most complex, and most legally significant matters for some of the world's largest, most complex, and most significant clients is particularly rewarding; there's nothing quite like seeing your matters and your clients' successes on the evening news.
KN: The highs are definitely the frequent trials. I've been to trial now twice (though my third – a jury trial – is going to trial next Monday, and my fourth – also a jury trial – is scheduled for the fall), and have second-chaired multiple witnesses at trial. In some of the cases that have gone to trial I was able as a more junior mid-level to have a substantive and core-team role in the trial.
CA: And the lows?
KA: The size and complexity of our cases, coupled with tight scheduling orders from the court, can lead to challenging scheduling issues, such as depositions piling up and deadlines fast approaching when the court has yet to rule on earlier motions. The work is face-paced and exciting, but you learn quickly that if you want to be successful you'll need to be able to juggle multiple tasks, with various deadlines, on all of your cases.
KN: The lows are discovery battles and keeping up with the waves of discovery and document productions that accompany any large antitrust case.
CA: What factors are currently driving work in the antitrust group?
KA: Some of the factors driving the work in White & Case's Competition Group are recent developments in the law regarding class actions and class certification; the application of Supreme Court precedent, such as FTC v. Actavis (where we served as counsel), to patent settlement agreements; challenges to new-product launches under the Sherman Act; the impact of technology on price-fixing allegations; and the application of the Foreign Trade Antitrust Improvements Act.
KM: I would add that novel governmental applications of monopsony theories in merger challenges is another issue currently driving work in the Group.
"Keep an eye on the popular antitrust legal blogs and websites for news and recent developments."
CA: How can students and associates keep up-to-date with these trends?
KM: Staying up-to-date on the ever-changing antitrust legal landscape is a challenge, but there are a variety of good resources that I would recommend for students and associates. A great place to start would be to become a member of the American Bar Association's Section on Antitrust Law, which offers some insightful publications and hosts the annual "Spring Meeting" – a several day affair with dozens of panels addressing hot topics from the past year, such as landmark cases, trends, and practice pointers.
KA: A good start would be to keep an eye on the popular antitrust legal blogs and websites for news and recent developments. A lot of these websites publish weekly, or even daily, updates about notable decisions and important antitrust cases. Some of my favorites are Law360, PaRR, and Global Competition Review.
CA: What opportunities in antitrust work are unique to White & Case?
KN: Trial, trial trial. I was always told that you never go to trial in BigLaw. But by the end of February, I'll have gone to three trials in four years, and by the end of the fall, four trials in four years. It's a lot of work, but it is so worth it.
KA: The opportunity for junior associates to take on significant responsibility on major antitrust cases is unique to White & Case. Because the cases we handle are so large and complex, oftentimes there are opportunities for junior associates to step up and master a specific legal issue or set of facts in the case that make that associate indispensable and a key player in developing our overall case strategy.
KM: Another unique feature of the White & Case antitrust practice is its global presence. Unlike firms whose international offices are merely outposts of their New York headquarters, White & Case is truly global, with fully-formed, fully-integrated international offices, and, in fact, more lawyers practicing outside the US than within. This allows us to serve clients not only across the spectrum of legal issues – from governmental criminal investigations to agency enforcement actions to residual civil class actions – but to offer those services around the globe. That means that a US-based antitrust associate might work on a matter for a German client whose US arm is accused of competition violations in Mexico. It also means that by providing global solutions, the White & Case antitrust group gets to tackle unique legal challenges presented by conflicting governments and laws. For example, where one client is investigated by EU Competition authorities and the US Department of Justice, White & Case can develop a legal strategy to succeed in both jurisdictions without conflict, for the best outcome for the client.
"Much of competition law is rooted in economic theory – and indeed, economists are often critical experts in antitrust matters – so even an entry level understanding is helpful for seeing the bigger picture and positioning yourself for success."
CA: What advice do you have for students interested in this area?
KM: My general advice to students interested in antitrust is to take not only antitrust and competition classes in law school but also economics and business law classes. Much of competition law is rooted in economic theory – and indeed, economists are often critical experts in antitrust matters – so even an entry level understanding is helpful for seeing the bigger picture and positioning yourself for success. As for career development – many law students don't develop a particular legal area of interest until well into practicing law, so if you know you want to work in antitrust/competition, you're already ahead of the game.
KA: Students interested in antitrust work should keep an eye on major antitrust cases and recent developments. Additionally, meeting and speaking with antitrust lawyers, both in private practice and with government agencies, is a great way to get up to speed on the practice, make good connections, and get a better understanding of what the practice looks like day-to-day.
CA: Where can new junior associates expect to be in five years?
KN: At White & Case, if you work hard, it's likely that after five years you'll be a point associate on major antitrust matters, you'll be taking and defending depositions (both expert and fact), you'll be drafting dispositive motions, and, with some luck, you might get to take a witness at trial as well (I've seen it happen, though I haven't had the opportunity yet).
KA: At White & Case, junior associates can expect to be well-trained and experienced, having likely been staffed on a number of complex antitrust litigations that reached trial. They can also expect to have more real-world litigation experience than most of their peers, given our group's willingness to let junior associates take on substantive work and responsibility early on in their careers. Last, they can expect to have some great connections and relationships, both with partners and associates in the group as well as with our clients, who they will have met and worked with throughout the course of our cases.