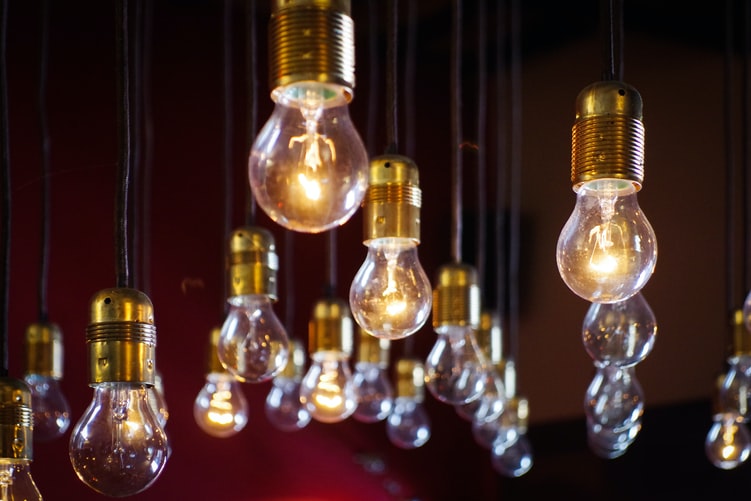 Working with startup clients is a whole other ball game to serving long-established companies, from the challenges that they face to their level of legal know-how. Four lawyers share the ins and outs of what it's like to work for these innovative clients as part of the emerging companies practice at Gunderson.
How would you define Gunderson's emerging companies practice?
Julie Mahoney, associate: We primarily work with early-stage startup clients in technology-focused industries. Our clients have a wide range of concerns, but the most common has to do with legal issues related to financing, IP ownership and licensing issues, and issues that could pose a problem in a potential acquisition.
Marna Pattaropong, partner: Our practice is broad. We work with clients in all industry sectors: life sciences, software and SaaS (Software-as-a-Service), hardware, Big Data and AI, social networking, consumer products, clean technology, and others. Our clients are at various stages in the business life-cycle. We have early-stage clients with founders just finishing school and looking forward to finally having the opportunity to work on their ventures full time, but we also have a lot of later-stage clients who have gone through several rounds of financing and perhaps have even gone public. I am in the IP & Tech Transactions group at Gunderson Dettmer. I assist clients with their strategic partnering relationships, making sure that they've thought through business issues like whether the proposed arrangement will allow them to maximize their business potential and meet existing obligations with their customers and partners, and making sure that their intellectual property is protected, that their liability is reasonably limited, and that other legal requirements are being met.
"There is a buzzing energy in this space that gives the practice of law a similar vitality."
What is unique about Gunderson's emerging companies practice?
MP: Gunderson Dettmer is focused entirely on the emerging growth marketplace. This focus and level of activity means that we often are at the forefront of the latest happenings and trends in the emerging growth space. We also have a strong understanding of what is standard for transactions in this space and what is required to get deals done in this space, and we know many of the players. This often enables us to close transactions relatively quickly and with fewer resources, which is well suited and attractive for venture capital firms and startup companies.
JM: We see ourselves as narrowly tailored to the specific needs of our clients (as opposed to the "department store" model of a larger firm). We are excellent at 95% of what our clients need and we refer them to experts for the areas we do not specialize in (i.e. litigation, certain specific regulatory issues).
Why did you choose this practice area?
MP: Because I enjoy the challenges of working with companies with novel and big ideas, but limited resources. I love the passion of the founders and employees for these companies and their ideas, and their outside-of-the-box thinking and willingness to change. I like feeling as though I am a part of something big, which is the feeling that I get in working with many of our clients and their teams.
Laura Stoffel, associate: I've always been interested in the startup ecosystem. There is a buzzing energy in this space that gives the practice of law a similar vitality.
What are the roles for associates and partners?
Geoff Abbot, associate: Unlike my prior experience, I think Gunderson's practice is very client-facing, so you are often the first person your clients come to when they have an issue. As a junior associate, this means your role is to triage for potential issues, and then escalate them as necessary to senior members of your team. For me, transitioning into a senior associate means more of a project management role, such as supervising junior associates and reviewing, devising and implementing solutions for client issues. The teams that we work with here are smaller, and we work pretty collaboratively. Oftentimes, the problem solving involves input from both associates and partners.
"Our clients are at the forefront of technical advances… we as lawyers have to be able to adapt and understand new changes in technology."
MP: Our associates play big roles in meeting the legal needs of our clients, and they are great at filling these roles. I think that our clients appreciate the level of expertise and experience that our associates generally offer, given the clients' sometimes limited resources. As partners, we invest quite a bit of time in making sure that our associates receive great training, both through Gunderson Dettmer-tailored classes and on-the-job experience, so that they have the tools that they need to effectively and confidently take the lead on more complex projects earlier in their careers.
LS: At Gunderson Dettmer, partners and associates collaborate closely and there is considerable overlap between our roles on any given deal. Our partners are the foremost experts on the types of issues faced in the global venture capital and emerging technology marketplaces. We work together to identify key issues and identify solutions that will provide the best outcomes for our clients.
What are the biggest challenges for lawyers and their clients in this market?
JM: Our clients are early-stage startups, which is inherently risky. Instead of focusing on all possible risks, we focus our guidance on the most important risks that are likely to actually have an adverse impact on our clients' business or significantly increase the baseline risk they already face. Also, our clients are at the forefront of technical advances so both our clients and we as lawyers have to be able to adapt and understand new changes in technology.
"We work in an evolving space with new regulations continuously coming down the pipeline."
MP: The laws and regulations governing our clients' businesses often can't keep up with the fast pace at which the technologies and business models of our clients change. As a result, it can sometimes be challenging to determine the impact of these laws and regulations on our clients and how best to comply with them. It is even more challenging to help a client when the amount of resources they might have for achieving compliance with these laws and regulations is limited.
LS: We work in an evolving space with new regulations continuously coming down the pipeline. We need to stay one step ahead so that we can serve our clients effectively. Looking at the last few years alone we've seen a variety of new regulations that affect our clients, such as the California Consumer Privacy Act, the General Data Protection Regulation, the pilot program conducted by the Committee on Foreign Investment in the United States and the Massachusetts Noncompetition Agreement Act. We are continuously refining our expertise in these new and evolving areas.
What do you enjoy most about your work?
JM: I like working with exciting and creative clients working in tackling new business areas or technologies. Because our clients are very small, we work closely with founders and executives at the client rather than in-house counsel (most are not large enough to have in-house lawyers). We also get to deal with a lot of different kinds of problems on a day-to-day basis so I'm always learning something new. Additionally, we get a chance to advise our clients on business strategy since many are early-stage and relatively inexperienced. I get to work on really interesting and novel deals and with clients working in interesting and novel technologies. Some of my favorite deals have been with hard-science clients, like clients in the space/commercial satellite industry and clients in cutting-edge biotech fields.
LS: My colleagues and clients. If you don't look forward to going to work, then it may be time to consider a different path. My clients consider me a core member of their team and I wouldn't want it any other way. I am invested in what each client is trying to achieve and look forward to celebrating their successes and tackling new challenges.
"We're often asked to resolve novel problems by crafting bespoke and creative solutions."
GA: I enjoy interacting with my clients on a daily basis. Often clients consider me as an adviser to the business rather than a service provider, so it's fulfilling to be able to help see their business grow and succeed. And, as is commonplace in venture capital, we're often asked to resolve novel problems by crafting bespoke and creative solutions.
How should lawyers build a career in this market?
MP: I think that it is important to try to obtain as much experience as possible in relation to this space, and to learn as much as possible about this the startup industry, whether through an internship with a startup company, or attending related seminars and networking events. A big part of being successful here is being comfortable with constantly having to learn, being flexible and open to change, and being passionate about the space (so that the constant learning and change seem fun).
LS: Trust and expertise. If you are a great lawyer and have earned the trust of your clients then you will have no problem building a career in this market. We are first and foremost advisers to our clients and since we are in the service industry we need to provide outstanding service. This means being available, identifying core issues and advising on a path forward that best suits a particular client's needs. It is not a 'one size fits all' model, it is personalized.
What are the current trends affecting the market?
MP: One of the bigger ones that I've seen is that our clients seem to be developing new technologies quicker and using less money. This is made possible by a variety of factors, including the increase in the number of service providers to whom development can be outsourced, shared workspaces and incubators, AI that can be used in development, shared resources like open source code and publicly available data sets, and increased willingness of larger companies with money to engage in development relationships with smaller companies in a way that is actually mutually beneficial to both parties. Ensuring consistency among the many contracts required for development because of all of the different players involved can be challenging, especially given the fast pace at which everyone seems to be moving!
"Geographically, New York has become a hotbed for some of the most exciting emerging growth companies."
LS: Companies are staying private longer and many are exploring whether direct listings may be a viable alternative to traditional IPOs. This new dynamic calls for different funding approaches and investment models. In the next few years, we will see whether direct listings become the new norm in the basket of potential exit strategies for our clients.
JL: The venture capital industry is definitely growing and maturing. Geographically, New York has become a hotbed for some of the most exciting emerging growth companies established in the last five years, not only in fintech, but consumer retail, e-sports, and even urban agriculture to name a few. The venture capital funds investing in these companies have similarly matured, simultaneously managing cutting-edge issues with their portfolio companies while also negotiating with the largest institutional investors in the world. The dramatic increase of institutional interest in venture capital has led to complex legal matters for venture capital funds to stay attuned to. My practice is focused squarely there, and I really enjoy helping my fund clients navigate those new issues, as it keeps me on my toes as well.
Do you have any career-defining moments?
MP: I have a few of them, but the one that had the greatest impact was studying chemical engineering at MIT. It was humbling and inspiring to be surrounded by so many people who seem to truly believe that anything is possible. During my four years there, I became one of those people, learned how to fail and pick myself up (multiple times), and learned how to work much harder. I also felt how intoxicating it can be to reach a goal that sometimes felt unachievable (graduating!), after working at a level that I didn't think was possible previously.
"It's a great career if you like working with creative people in new and exciting fields."
GA: Making the move from a large, established New York white-shoe law firm that was focused on public companies and large private equity investors or institutional clients to Gunderson, where the focus is on emerging and high-growth companies started by one or two or three entrepreneurs was a big moment for me. It really allowed me to focus on what I wanted to do and the clients I wanted to work for.
What advice do you have for students considering a career in emerging companies?
JM: It's a great career if you like working with creative people in new and exciting fields. It can be a challenging practice area because there are often not clear answers since our clients are on the cutting edge of their fields. Additionally, our clients are not always sophisticated consumers of legal services or experienced in working with lawyers, so we often have to do a lot of education about how to work with lawyers and how the legal system works.
LS: There are many ways to get involved with the venture capital and emerging technology ecosystems, if that is where your passion lies. But there is something to be said for working at the preeminent firm in the field of your interest. It gives you access to the foremost experts and the most interesting clients.
---