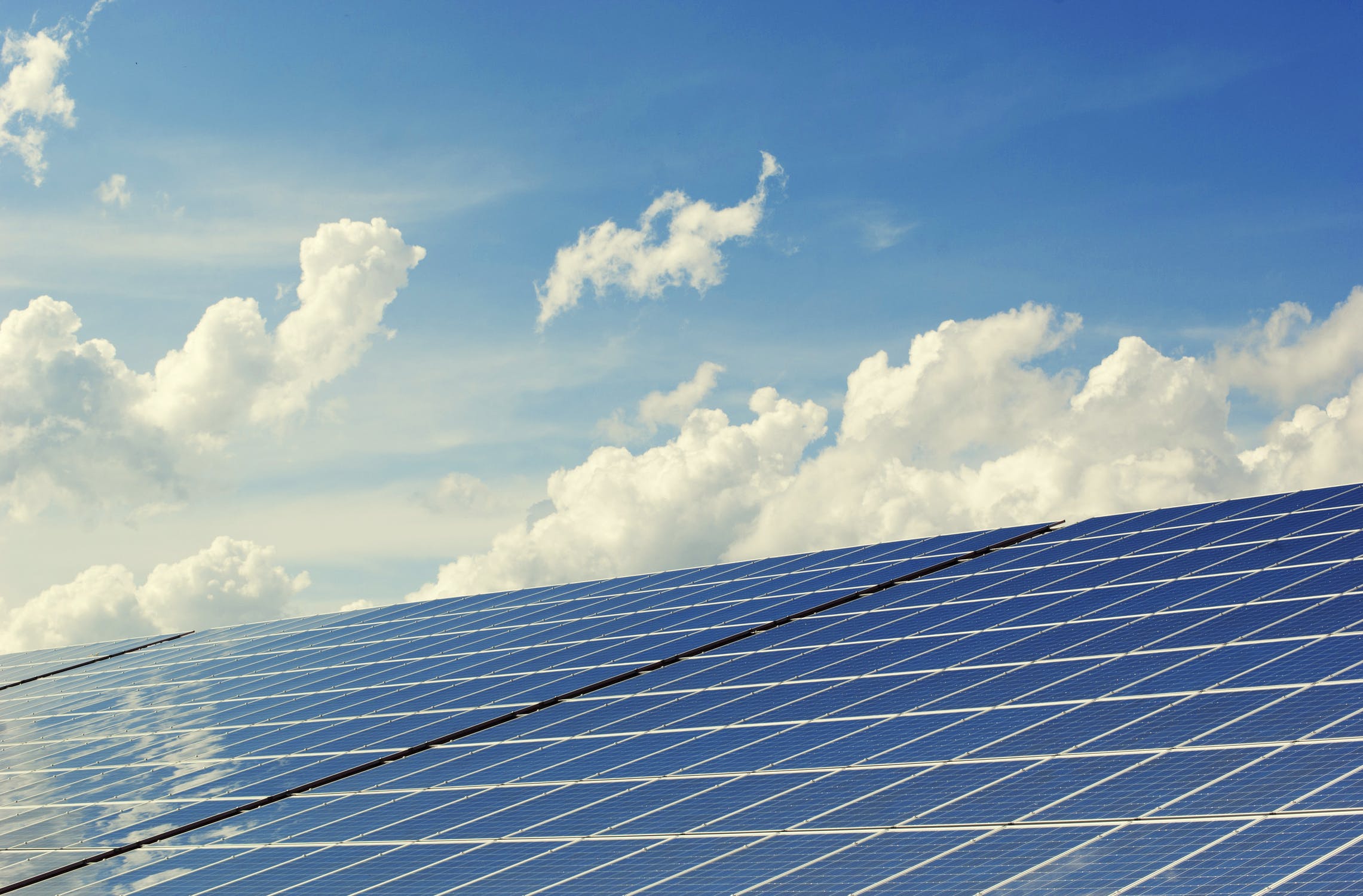 From desert solar projects you can see from space to the world's largest cheese factory – Milbank's globe-trotting lawyers take you through their complex project finance practice.
Chambers Associate: What is project finance law?
Dan Michalchuk, partner: Project finance involves the development and financing of infrastructure, and spans many different and diverse industries and countries around the world. It focuses on the financing of a specific asset (it could be a solar power plant or a wind farm, a petrochemical facility, a pipeline, or any number of different assets) in which lenders or investors look principally to the revenues generated by that asset for the repayment of the loans that are provided by banks or other financial institutions for the asset's development. This type of structured finance is deployed most commonly in the development of large infrastructure projects and the exploitation of power, energy and natural resources.
Our clients are a mix of established institutions such as The Export-Import Bank of the United States, Google, GE, Citibank, Vale, Credit Suisse, Goldman Sachs and First Solar, as well as newer startup developers.
CA: What do associates do?
Genevieve Fox, associate: Junior associates are often tasked with preparing and maintaining closing checklists, which are used to track each component of the deal that needs to be completed in order to reach the financial closing. Junior associates also sit in on conference calls, coordinate and consult with local counsel, specialists and technical experts (such as engineers or insurance specialists) as necessary throughout the transaction, and prepare and review schedules and exhibits to documents and ancillary documents. Mid-levels and senior associates are often responsible for drafting and negotiating the financing and security documents, leading calls, and reviewing junior associates' work. Project finance associates also conduct diligence for each transaction and prepare diligence reports for our clients that flag key issues and advise on mitigating material risks.
Fernando Capellão, associate: At a high level, the work in our practice involves understanding how the businesses that we work with operate and their goals and the risks inherent to them. This allows us to structure transactions that, on the lending side, adequately protect financiers' interests and on the sponsor side, ensure that the business will be able to be managed efficiently and without having to resort to frequent waiver/consent requests.
"In the morning, I may be working on a construction financing of a wind farm in Texas and, in the afternoon, I may be working on a mining deal in Latin America."
DM: Given the cross-border nature of our practice, associates will be involved in not only the negotiation and drafting of the New York law governed documentation, but will also be expected to review and comment upon the documentation being drafted by attorneys located in each other jurisdiction applicable to the transaction. We don't just deal in paper, however. We are also advocates, even though we're not litigators. In-person meetings are a common feature of our deals as, even in a world where video-conferencing is a widely used tool, our clients often prefer to get together to hash out deals. Associates might find themselves in a large conference room in many different locations around the world assisting in that process.
CA: What do partners do?
DM: Partners usually lead a team involving a senior and/or mid-level associate, and a junior. Our partners are typically hands-on, but delegate responsibility to associates depending on the associates' skill level. Associates learn a lot of what they need to know on the job, so it's not unusual for associates to be taking the lead on calls or meetings – whether it's leading negotiations for more senior associates or running a checklist call for more junior associates. Partners are also entrepreneurial in our practice group, and often lead the charge on client development – whether it's putting together pitches for new work or socializing or meeting with clients outside the office.
CA: What are the highs and lows of working in this practice area?
Timothy Fitzpatrick, associate: One of the highs is that every day is different. In the morning, I may be working on a construction financing of a wind farm in Texas and, in the afternoon, I may be working on a mining deal in Latin America. You are always learning something new and, if you can handle it, you are given greater responsibility.
GF: What I like best about the practice is that it is tremendously dynamic – every deal offers something novel, and given the scope of our work there are always new challenges and room for personal and professional growth. I also enjoy the tangible nature of our work, knowing that the work we do contributes to the development of a project that will ultimately bring something – be it cheaper and cleaner sources of energy, new infrastructure, or jobs – to other people's lives. Because the projects we work on are complex, when it comes to closing a deal, the process is often quite demanding, with a large volume of documents and questions being sent between the various legal and commercial teams as everyone works together to get everything into final form.
"...commodities are rising again, and the mining, LNG and petrochemical markets are back, causing a significant build-out in those assets."
CA: What factors are driving the sector?
DM: There are many different factors that affect our work. The first factor is the price of commodities. For example, when prices for natural resources such as gold, copper, silver or other commodities are high, we usually see an influx of mining projects around the world. Conversely, when the price of natural gas is low, we see larger numbers of projects that need cheap natural gas, such as gas-fired power plants, petrochemical facilities and liquefied natural gas export terminals, where natural gas is super-cooled to allow it to be loaded onto massive ships and sent around the world. Currently, after many years of downturn, commodities are rising again, and the mining, LNG and petrochemical markets are back, causing a significant build-out in those assets.
Legislation also shapes our practice. Due to government incentives over the past ten years, there has been an explosion of renewable energy projects, and we have developed one of the most prominent renewable energy practices in the world, from massive utility-scale solar projects in the desert that are so large that they can be seen from space, to domestic rooftop solar projects.
TF: One interesting development is the diversity of capital sources funding projects. While commercial bank debt was traditionally the main source of financing in this market (and continues to play a major role), we are seeing the increased involvement of institutional investors seeking long-term, low-risk, fixed-income products to match the long-term nature of their liabilities. Private equity has also recently raised significant funds to invest in the power and energy sector.
"A project finance attorney trains on the job, and the learning curve is steep but exhilarating."
CA: How is the increase in renewable and clean energy affecting the projects market?
TF: It is a very exciting time to be a projects lawyer practicing in renewable energy. Technological innovation, tax subsidies, consumer demand and evolving clean energy standards have been major drivers in the market. While tax reform has created headwinds for the renewables sector in the past, it is likely the sector will adapt most quickly to any future changes in tax law by developing new financing structures that will support the industry's substantial capital requirements.
CA: How can students and junior associates keep up-to-date with the market and industry trends?
FC: There are a number of specialized publications and project finance-focused events and conferences. As an associate, the opportunity to join client meetings and business development efforts, including pitches, also allows you to be exposed to the 'behind the scenes' discussions about future business trends and areas of concern.
"We once were even involved in the construction and financing of the world's largest cheese factory!"
GF: There are a lot of great resources for this. To name a couple: Latin Finance is a great resource for those interested in learning about or staying up to date with what is happening in the Latin American project finance space, and SparkSpread puts out daily blasts that highlight some of the bigger deals and players in energy finance.
CA: Where can new associates expect to be in five years?
DM: Although law school helps to teach a young lawyer how to think, a project finance attorney trains on the job, and the learning curve is steep but exhilarating. From starting fresh as a first year, an associate will gain knowledge, responsibility and expertise quickly, and by the fifth year will be leading major transactions and regularly interacting with clients and opposing counsel (although this direct interaction starts almost immediately). Our teams are lean at Milbank – a structure that lends itself to everyone having responsibility for a piece of the puzzle that is a transaction, and quick learning.
GF: Associates who find themselves wanting to move out of BigLaw after a handful of years practicing project finance have a range of options to choose from. A number of my colleagues have found fantastic opportunities working at private equity firms and banks, and others have gone in-house at solar and other energy-development companies. Project finance also cuts across various legal fields – touching on fields as diverse as environmental and regulatory law, to bankruptcy, mergers and acquisitions, and other forms of finance – and can thus be a great launching off point for other legal jobs as well.
CA: What opportunities are unique to Milbank?
DM: We are a very diverse practice group and in order to stay nimble and flexible – regardless of what the economy is doing – we practice in a wide variety of industries. These range from power projects powered by conventional means, like natural gas, to a cutting-edge renewables practice where we regularly work on a wide range of wind, solar and biomass power plants. Occasionally, we also are asked to apply project finance principles to other industries such as the construction of new satellite constellations. We once were even involved in the construction and financing of the world's largest cheese factory!
The international part of project finance is another reason why it's such an interesting discipline. We regularly work on infrastructure projects around the world, and often in less developed economies, as those are often the places where additional infrastructure is most needed. As a result of our international projects, there is often travel involved – associates never know when they may need to travel to Brazil, Chile, Colombia or somewhere else for last-minute meetings!
GF: Beginning in their fourth year, Milbank associates spend a week at Harvard for an intensive training program that focuses on developing skills that cut across law, business and finance. It is a program that is unique to Milbank, and one that associates consistently praise for not just what they learn but also the fun they have. Milbank@Harvard is also great because it brings together everybody in each class year from across all of Milbank's offices, so it provides us with an opportunity to meet our colleagues from around the globe.
"Associates never know when they may need to travel to Brazil, Chile, Colombia or somewhere else for last-minute meetings!"
CA: What is your advice to students interested in this area?
DM: In law school the only relevant course for our practice (probably) is secured transactions, so you should take that, but otherwise in your search for firms make sure you are looking at the firms with top project finance practices, but also ones with a diverse practice just in case you find out that your interests are elsewhere. Project finance attracts people who are interested in international work, who may have some language skills (although I don't!), and who have some interest also in infrastructure, development and energy – these are things to stress when you are interviewing.
GF: I recommend that students read up on industry trends and check law firm websites to see what transactions firms are working on. There is no better way to learn project finance than by practicing it, and first-year associates are not expected to have a working knowledge of the field before joining the group. What makes junior associates stand out is often attention to detail, a drive to learn, a good attitude and the ability to take ownership over discrete tasks.