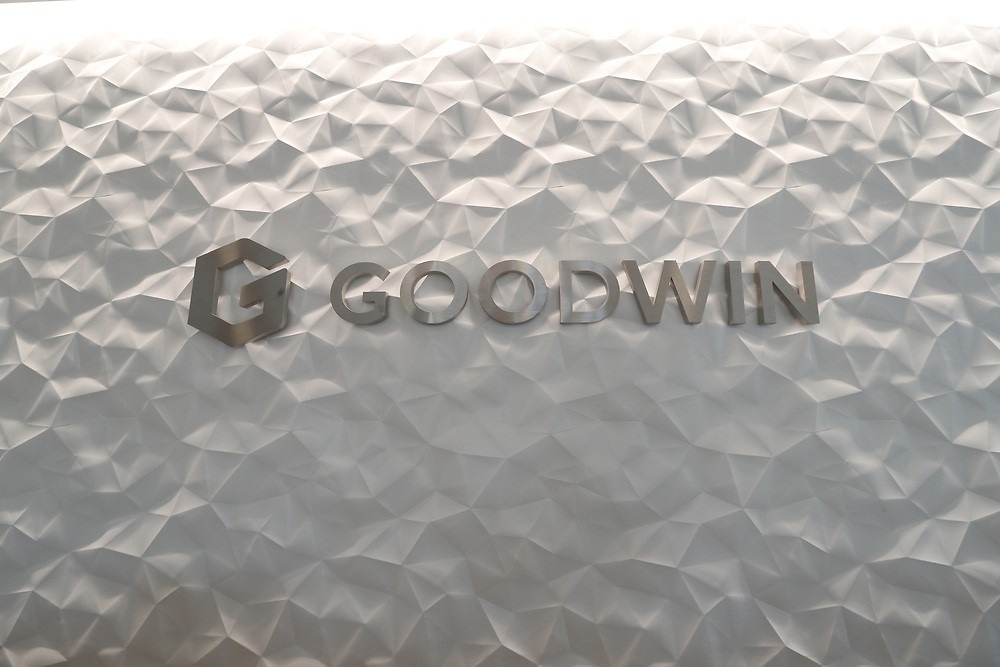 Seven associates from Goodwin share their views on what it takes to become a successful life sciences lawyer.
Chambers Associate: Which practice areas fall within the life sciences sector?
Yasee Zahedi, associate: Life Sciences can be quite a broad sector to practice in – you could go by industry (i.e. pharmaceutical, biotech, medical devices, dental etc.) or more tailored to legal practice areas (i.e. general corporate, M&A, venture capital, regulatory, privacy, IP).  
Steven Tjoe, associate: Life sciences companies are at the forefront of innovation and accordingly demand an enormous breadth and depth of experience from their legal advisors.  Legal disciplines that support the life sciences sector include regulatory specialists in FDA, healthcare, privacy, and cybersecurity as well as strategic advisors in intellectual property, licensing and collaborations, corporate governance, financing and M&A transactions, and more. 
Clark Zhang, associate: There are a large number of practice areas ranging from corporate to intellectual property (e.g., patent prosecution, patent litigation, licensing, trademark).  From these broad categories, there are even sub-categories in the practice areas. For example, in patent prosecution, life sciences encompasses small molecules, biologics, and even computational life science applications.
CA: Does Goodwin have a particular specialty in any of these?
ST: Goodwin has a broad and diverse team of lawyers devoted to the life sciences sector.  This includes specialists spanning corporate, intellectual property prosecution and licensing, and regulatory practices who work seamlessly to provide comprehensive advice to life science companies.  The strength of Goodwin's life sciences practice stems not only from our collaborative firm culture, but also our deep knowledge of the unique and ever-evolving needs of the industries that comprise the life sciences sector, including the medtech, biopharmaceutical, and healthcare industries.
CZ: Goodwin has specialty in all of the practice areas mentioned above and more. Our corporate group is one of the top groups in the industry as evidenced by the high volume of deals that are completed every week.  Our patent litigation group is highly adept, and located in both Boston and Washington, DC (for appellate matters).  Our patent prosecution group is very large with a large number of members with advanced scientific degrees to best serve our client base.
CA: What do you enjoy least and most about your work?
Megan Gustafson, associate: As a patent lawyer, I enjoy working with clients to develop strategies for protecting their inventions.  This requires understanding the details of the technologies our clients are developing, and in many cases understanding what their competitors are doing.  I love being exposed to a wide variety of cutting-edge science on a daily basis.  The least appealing part of patent practice, to me, is its deadline-driven nature, which can be stressful at times.  
Caroline Nguyen, associate: I enjoy being able to take a peek at the future of global health and work with some of the most well-meaning and brilliant minds. The timing for the work can be unpredictable at times due to regulatory approvals and market conditions.
ST: One of the most enjoyable facets of being an FDA regulatory specialist is the diversity of the work.  For example, in one day, I've helped a diagnostic developer to parse through FDA premarket submission issues with their COVID-19 test, assisted a software developer with assessing the applicable FDA regulatory framework for their platform, and advised a device manufacturer regarding remediating quality issues and implementing a recall strategy.  One of the more challenging facets of work as an FDA regulatory specialist, particularly during the COVID-19 pandemic, is having enough hours in a day to keep up with the sheer volume of regulatory updates.
Nancy Urizar, associate: I enjoy working directly with clients to advise them on how they can achieve their business goals. It is very rewarding to be able to help a client enter into a collaborative relationship with a counterparty so that they can collaborate to develop and commercialize a life-saving technology.
YZ: What I enjoy most is that life sciences clients are always at the top of their game. Given that life sciences companies are under heavy regulatory scrutiny, these clients really appreciate the value that a lawyer brings to the table and really respects the lawyers input. What I enjoy the least is the tight timelines, but that is with any industry generally.
CZ: My specialty is in patent prosecution, but our practice ranges to beyond just prosecuting patents for our clients.  Beyond counseling on patents, I enjoy the additional variety of counseling that our clients need, including counseling for deals in which patents are a critical component. 
CA: What are the differences between noncontentious and litigious life sciences work?
CZ: Patent prosecution may be thought of as more "noncontentious" life sciences work as it is mostly client-facing interactions (as opposed to patent litigation). 
CA: Can you give us an idea of the clients you work with and why they need lawyers?
MG: I work with early-stage life sciences companies to provide strategic guidance on building their patent portfolio so that they can attract investment, among other things.  Because patent law is so complex, companies need specialist lawyers who understand not only the law, but the scientific or technical details of their inventions.  Lawyers are also needed to help companies understand how the patents held by third parties may affect their ability to market their products, as well as to develop strategies for overcoming any barriers imposed by third party patents.   
CN:I work primarily with early to mid-stage companies. My clients need lawyers who can not only provide legal advice, but ones who can offer strategic business advice to navigate the world of law, finance, and regulation to achieve their long-term goals. 
Simone Otenaike, associate: Healthcare laws and regulations are often complex and constantly changing. I frequently advise investors and entrepreneurs in the life sciences industry on how to navigate the maze of healthcare laws and address operational, regulatory, transactional, and compliance concerns.  
ST: Goodwin's FDA practice serves a broad range of clients in the life sciences sector, including manufacturers, developers, marketers, trade associations, and investors in the diagnostics, digital health, medical device, and biopharmaceutical industries.  FDA-regulated companies require strategic counseling throughout the total product lifecycle, including on product development pathways, premarket regulatory strategies, post-market compliance, and product promotion, as well as when engaging with the FDA to help shape regulatory policy.
NU: I represent biotechnology and pharmaceutical companies in connection with their strategic collaboration and license agreements. Whether our client is a Big Pharma or a startup company, our clients benefit from our experience in structuring and negotiating deals that protect their intellectual property rights, as well as minimize business risks associated with such a transaction.
YZ: We work with a broad range of clients, from Moderna to smaller startups that are just getting their feet on the ground. Life sciences clients really look to lawyers as business partners. Given that life sciences is so regulatory driven, as lawyers, we are able to help the clients structure deals, structure business plans based off of their research and development plans, and help them raise money to accomplish it all. It is like having a board advisor that is not on your board and working in the background.  
CZ: We work with a range of clients ranging from pre-Series A to post-IPO clients.  Each client needs different counseling that meets their business needs.  For example, small startup clients may have more of a need for strategic patent filings that protect their core technology.
CA: How does the work differ from more traditional areas of law such as finance?
MG: For life sciences companies, patent law requires knowledge of a completely different area of the law than more traditional areas of law such as finance.  To practice in front of the US Patent and Trademark Office, you are required to pass a separate bar exam, and you must be facile with the scientific or technical subject matter at issue for your client.  Also, the needs of life sciences companies span various practice areas.  For example, intellectual property issues often interface with FDA law, licensing, and financings, including IPOs.  The work is not siloed as it is in many traditional areas of law, so there are many opportunities for collaboration with Goodwin colleagues and others who practice in these areas. 
SO: The biggest difference is that a regulatory lawyer's practice involves more creative counseling to help clients navigate unchartered legal territory. For instance, in my practice I often create policies and procedures to ensure that a business complies with current or pending laws and regulations. Whereas a more traditional corporate lawyer's practice would involve counseling on fairly standard business filings and standard legal business structures.
YZ: Most often in order to know the life sciences industry, you need to be able to understand the science and regulatory factors that go into life sciences. That really differentiates the industry and takes it one step beyond a traditional area of law. 
CA: Where does the life sciences sector intercede with politics?
YZ: This will happen very often in the regulatory space and the pricing phases. If the FDA decides that they are going to look into a certain category of drugs with a higher scrutiny, or decide that they want to take a different approach to bring more cost-effective drugs to the market, that affects our clients.

CA: Are there any political developments that have affected the sector recently? Are there any on the horizon?
MG: Patent law is a global practice, so political developments anywhere in the world can affect our clients' ability to procure and maintain patents.  For example, recent developments in Russia have caused clients to reconsider whether obtaining patents in Russia will provide any protection.  In addition, sanctions against Russian banks have affected our ability to pay fees to the Russian patent office.  These types of developments require us to adapt in real time to address new hurdles that don't always have straightforward solutions. 
ST: Since the beginning of the pandemic, there has been nothing more profound than the dedication and resilience of those working in the life sciences and healthcare sectors.  While innovators in the private sector worked at a breakneck pace to answer the needs of patients and providers with novel vaccines, therapeutics, and diagnostics, those at the FDA similarly worked 24/7 to ensure timely access to such critical medical products.   
With all four medical product user fee agreements – those for medical devices, drugs/biologics, generic drugs, and biologics – all set to expire at the end of September 2022, lawmakers must pass reauthorization packages to ensure program continuity at the FDA.  This presents the opportunity for lawmakers to attach standalone bills to the must-pass reauthorization packages. Topics that have been raised have ranged from potential changes to accelerated approval authorities for prescription drugs to the total product lifecycle advisory program pilot for medical devices, to proposed legislation that would overhaul FDA's framework for regulating in vitro diagnostics and laboratory-developed tests. 
CA: What is the most interesting deal/case you have worked on?
CN: I helped advise a private equity client purchase a fixed percentage of all future revenue streams from an early-stage medical device manufacturer. I worked closely with many of our specialist colleagues to characterize the acquisition as a true sale that would survive a future sale of the company or bankruptcy.  
NU: The most interesting deals I work on are those where I work closely with the client to provide advice that helps a deal move forward. It is very rewarding when a deal closes and the parties involved can then move forward to develop and commercialize life-saving technologies. 
CA: What was your role on the latest deal/case you worked on? 
CN: In my latest deal, I helped lead negotiations on the terms of a joint venture between two large pharmaceutical companies to further develop a particular line of asthma-related therapies.  
NU: On my latest deal I worked closely with the partner assigned to the deal, as well as the client, to negotiate a collaboration and license agreement. My role as a senior associate was to lead the drafting of the collaboration and license agreement and prepare for, and assist in, the negotiations. It was hard work, but very rewarding.    
CZ:I was IP counsel, representing the company side for a fund investment.  
CA: How important is a scientific background to your work?
MG: A scientific background is particularly helpful in patent law, because understanding the details of the science is critical to helping your clients obtain patents and understand how patents held by third parties affect the ability of your client to market their products.  Many Goodwin life sciences lawyers have advanced scientific training, including PhDs.  That said, even without extensive formal training, a person who is curious and is able to read and synthesize scientific literature can practice in the life sciences space. 
CN: Having a scientific background is helpful, but not a necessity for a corporate lawyer. Goodwin does offer helpful biology/chemistry trainings to help acclimate corporate lawyers without a science background with some of the terminology.  
SO: A solid understanding of scientific innovation in the life sciences industry is essential to providing exceptional service to clients. In the legal services business, what constitutes "exceptional service" isn't always intuitive – it is usually based on the client's perception of your ability to present key information in a way that makes the most sense for the client's business. As a service provider, it is my responsibility to use the available resources to better serve clients and think proactively about what their legal and business needs may be based on industry trends and market changes.
NU: I have a Ph.D. in biomedical sciences from Baylor College of Medicine, which makes it easier for me to understanding a client's intellectual property so that I may provide advice that is specifically tailored to the client's intellectual property needs. It is also helpful when advising the client on how to optimize and protect the value of the client's intellectual property.
CZ: Very important – given that patents are, at their core, based on scientific innovations, a scientific background is critical to understanding our clients' technical innovations. This is particularly true for the life sciences where many clients have advanced degrees (e.g., PhD or MD), and thus, the expectation is that we as patent practitioners are similarly situated in terms of our scientific backgrounds (e.g., PhD is often a prerequisite).