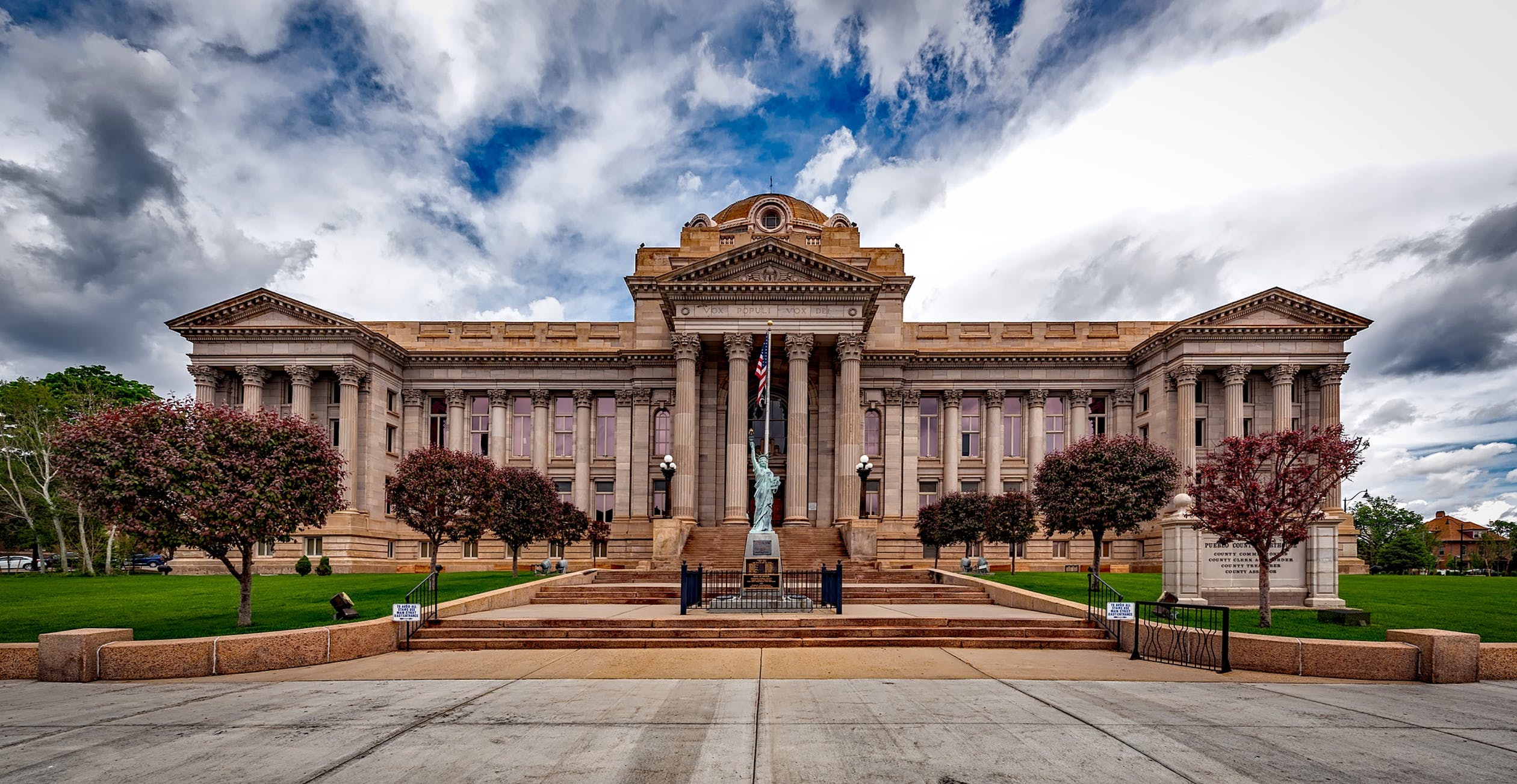 We've asked Cleary's litigators to tell you about the thrill of the wins; why mastering the art of storytelling is crucial; and how a high degree of empathy can make all the difference.
Chambers Associate: How would you define litigation?
Jonathan Kolodner, partner: At Cleary Gottlieb, we define our litigation group broadly to cover a range of different practice areas, including civil litigation, arbitration, and white-collar criminal defense and enforcement. We are also a global disputes practice, meaning that we often work on matters across our 16 offices and handle litigation and investigations that involve multiple jurisdictions. And, of course, we have a significant pro bono litigation practice as well.
Thomas Kessler, associate: I think litigation is the height of strategic lawyering. In most situations, whether in our securities cases, bankruptcy litigation, arbitration, or regulatory or internal investigations, we are working to determine facts that have already happened and figuring out how to utilize them as we work to achieve our clients' desired outcome.
We also work with our transactional colleagues on corporate deals and, in that respect, we get to help structure transactions in order to minimize or eliminate the risk of litigation (or at least make sure that, if litigation does occur, our clients are in the best position to respond).
Ariel Fox, associate: Litigation is about presenting a narrative that applies the facts and law in the manner most beneficial for your client. It means being creative and strategic and anticipating your adversary's arguments, regardless of the strength of your case. Litigation also requires understanding your client's issues and priorities, so that all aspects of your work can be tied to their strategic goals.
Pascale Bibi, senior associate: Like all lawyering, litigation primarily involves problem solving. At Cleary, we are generalists, and so our litigation group covers a range of practices and substantive areas, including civil litigation, enforcement, bankruptcy, securities and M&A, and complex commercial litigation. In all these areas, the approach is the same – risk analysis and mitigation, strategic thinking, the development of legal arguments and facts, and effective advocacy to achieve the best result. Litigators wear many hats in their practice, from trusted advisor to full-throated advocate. There is room for creativity and strategy in the practice of litigation that makes it both challenging and satisfying.
CA: What do the partners do?
JK: Litigation partners obviously have a range of responsibilities. Partners are responsible for advising clients and supervising litigation matters. Partners are also responsible for managing the practice generally, as well as marketing and business development. And critically, partners are responsible for training and mentoring associates, who are the future of the firm.
"Junior associates are the engines of any litigation."
AF: The partners manage our client relationships and develop the strategic priorities for our litigation matters. Partners are also responsible for developing associates and providing opportunities that expose them to the most essential skills for a litigator: drafting persuasive written submissions, effective oral advocacy, and successful case management.
PB: Partners play a range of roles, from building and maintaining client relationships, growing the practice, quarterbacking a case, and providing guidance and mentorship to associates.
CA: What do the senior associates do?
TK: Senior associates are largely responsible for the workflow of a case. They work with the partners on strategic planning and often have significant client interaction, sometimes serving as a primary contact for particular issues or work streams. Senior associates also typically review drafts of work product (i.e. briefs, arbitral submissions, whitepapers, etc.) written by junior associates before they are circulated to partners and are actively encouraged to ensure that the more junior members of the team receive both substantive experience and direct contact with partners and clients.
AF: Senior associates are responsible for guiding the substantive work product to completion and effectively managing the case. This entails making sure the team is meeting deadlines and alerting the partners as to the progress and any roadblocks. Senior associates will also take the lead on appropriately delegating work to ensure that junior associates are getting opportunities to have client contact, draft, and participate in major litigation events.
PB: Senior associates have primary responsibility for running a matter day-to-day – anticipating next steps, managing workflow, developing legal arguments and case strategy, coming up with solutions and recommendations, and creating work product (as well as refining the work product of junior members of the team). Senior associates play a critical role in the development of the junior members of the team. They also handle client requests and are often the primary client contact.
CA: What do the junior associates do?
TK: Junior associates are the engines of any litigation. They often take the lead on research and, when timing and caseload permit, funnel that work into drafted work product. A junior associate may also have the opportunity to try their hand at more senior-level work, including taking or second-seating a deposition, or being the primary associate to prepare for a hearing. When I was a first-year associate, I took the lead on several motions/briefs, including an oral argument, and was even able to take my first deposition.
AF: Junior associates are the foundation of any litigation or investigation. They are responsible for answering the research questions and identifying the case law and facts that will drive the narrative of the case and convince the court the matter should be resolved in your client's favor. Junior associates are also tasked with portions of briefing and preparing more senior attorneys for court appearances and presentations.
PB: Junior associates are critical to any litigation – they do the legal research and are often most intimately familiar with the facts. Junior associates will usually do first drafts of work product, depending on the nature of the work and time constraints, and they are well placed to become subject-matter experts, leading to more substantive opportunities on a case.
CA: What kind of work is involved in the day-to-day?
JK: Our daily work varies tremendously; that is one of the exciting parts of our practice. On some days, I will be actively engaged in an investigation, often across multiple jurisdictions, conducting interviews, reviewing key documents, or discussing strategy with the client or the global Cleary team. On other occasions, I will be having discussions with, or making presentations to, regulators and authorities. I also spend time meeting with clients, discussing their needs and concerns and providing guidance (as best I can) to help them.
"There is nothing like a jury announcing a verdict in your favor…"
AF: The excitement of litigation comes from the variation in the type of work that crosses my desk each day. One day might be focused on researching a particular issue, while the next might be spent prepping a witness for a deposition, or drafting a letter to the court. One of the challenges and skills of being a litigator at a firm like Cleary is being able to balance tasks across several busy matters at once and making sure you can give the appropriate attention to each matter and client.
PB: As you become more senior, litigation strategy becomes a bigger part of the day-to-day: Thinking about the best approach to a problem, the most convincing arguments, guiding research, managing workstreams, and pushing a case forward. There is a lot of reading, writing, editing, and revising, but also a lot of discussion. In a typical day, I may consult with my associate team, the partners on a case, or a joint-defense group on any number of strategic decisions or legal arguments in a case.
CA: What are the highs and lows?
JK: It is always exciting to achieve a good result for a client in an investigation or a dispute, such as a civil litigation. But I also find it satisfying to help a client solve a difficult legal problem, to provide the answer to a question that a client has asked, and to help a client prepare for problems in advance, by giving them the benefit of our experience. As you can imagine, as a litigator in the arena (to paraphrase Teddy Roosevelt), there are sometimes lows (and losses) as well.
"A client on a recent matter was the subject of a whistleblower complaint alleging fraud and corruption..."
TK: There is nothing like a jury announcing a verdict in your favor in a case you have been a part of since its inception. Securing an advantageous settlement might not feel like the classic win, but it is often the best outcome for a client and a well-earned source of pride for the legal team. Beyond the outcome of a case, it's always great to hear from a client that a brief or presentation, which necessarily represents many hours of hard work by the team, was persuasive and well done.
AF: Completing a task that you have worked towards for many weeks – submitting a brief, taking a deposition or addressing the court – is a high, regardless of the outcome. The lows are the long days that still do not feel long enough to complete the work you need to do. In those moments, you rely on colleagues to share the load, or simply give you a morale boost. 
PB: The highs come in various places – winning a case or a motion, achieving a good result for a client, having an argument adopted by the court – these are all highs. So is filing a persuasive brief or reading about your case in the news. Sometimes the facts and law are not on your side, and in those instances the small wins or concessions can feel momentous. The lows can come during those times too, but they are easier to weather when you know you did your best and remember that you are all in it together.
CA: Describe your latest case: what was the client's problem? What was your role? How did you spend your time on it?
TK: I had a case a bit outside of my ordinary practice. We advised a company that had been threatened with a whistleblower suit. We worked closely with colleagues from multiple practice groups, including employee benefits, capital markets, and M&A, to develop a deep understanding of the matter's background, while assessing the relevant legal issues that could come into play. We were ultimately able to place the client in a strong negotiating position, which led to a successful resolution of the dispute pre-litigation.
AF: A client on a recent matter was the subject of a whistleblower complaint alleging fraud and corruption at a subsidiary overseas. I was responsible for designing and implementing the investigation plan, which included reviewing client documents, interviewing individuals in multiple countries, and presenting our findings to the client and the regulators conducting the inquiry. I was also in charge of managing our team of associates across four different offices to ensure that each group was carrying out their tasks according to the timeline we set at the beginning of the project and keeping the partners informed of our progress.
"I've worked on a number of incredibly interesting (and fast-paced) investigations…"
PB: My latest case was an M&A-related matter in Delaware. Former stockholders sought extensive books and records from our client related to a take-private transaction by a controlling stockholder, which resulted in expedited proceedings culminating in a one-day trial in Chancery Court. This is an evolving area of the law, with a recent uptick in cases as shareholders seek records to try to plead a complaint that can withstand a motion to dismiss. The law is very plaintiff-friendly, but we were successful in getting the court to reject a majority of the requests for electronic communications. As the senior associate, I worked on every aspect of the case, including pleadings, discovery, meet and confers, pre-trial briefing, and trial preparation, as well handling a number of the issues at oral argument in court.
CA: What's the most interesting litigation case you've worked on?
JK: It's nearly impossible to pick a single case. I've worked on a number of incredibly interesting (and fast-paced) investigations, often involving interviews and reviews in multiple countries, for clients who need quick answers in order to make decisions to resolve a possible crisis. It's particularly rewarding to have the opportunity to work closely with clients in those circumstances, and hopefully to guide them to an effective and satisfying resolution of whatever problems they are facing. I also love the opportunity we get as litigators to spend time on a regular basis learning about a new industry or business since we need to understand how our clients operate in order to represent them.
TK: I would be lying if I said that my very first case didn't have a special place in my memory. We teamed up with the Southern Poverty Law Center to challenge a conversion therapy organization's practices on the grounds that they had violated a consumer fraud statute. Even beyond the personal passion I had for the work, the case was an incredible opportunity to develop skills that would serve me throughout in my career – including taking a deposition, drafting briefs, and arguing contested motions at trial.
AF: Working on the various litigations stemming from the collapse of the Madoff Ponzi scheme more than a decade ago has been particularly interesting because of the high-profile nature of the case and our ability to work with dozens of different law firms as part of a joint defense team. It requires an understanding of the ways in which collaboration is essential to the success of the various actions, while keeping your client's unique priorities and defenses in mind. Various portions of the massive litigation are currently pending in federal bankruptcy court, district court, circuit court, and the Supreme Court, so the team has been exposed to litigation at all levels of the federal system. 
PB: It's hard to pick one! One of my longstanding and ongoing matters involves Madoff-related litigation. We represent a number of financial institutions that were sued by the Madoff Trustee, as well as by Madoff feeder funds and investors. The matter is sprawling and spans every stage of litigation simultaneously. We won a denial of a motion for leave to amend a complaint last fall in one action; we are currently briefing motions to dismiss in several other actions; we are also currently briefing an appeal in other actions; and we filed a cert petition in the U.S. Supreme Court last year after the Second Circuit reversed one of our victories. The Supreme Court has called for the views of the Solicitor General on our cert petition, which only happens in a small number of cases each year. Suffice to say, the experience has been substantive and varied, on issues ranging from the extraterritorial application of the bankruptcy code, international comity, the meaning of good faith, and foreign insolvency law, and we've achieved great outcomes for our clients to date. A large litigation like this demonstrates Cleary's strengths and deep bench – Cleary represents several banks in the Madoff-related litigation and has taken a lead role in the joint defense group, which includes hundreds of defendants, for issues being litigated on a consolidated basis. Cleary is often at the forefront of these groundbreaking and significant litigations and is well positioned to play a lead role, which provides great opportunities and experiences internally.
CA: What are the current trends in litigation?
JK: Whether we are talking about civil litigation or white-collar defense and enforcement, litigation continues to be very active. From my perspective as an enforcement litigator, one current (and significant) trend that I see is the continued growth of multi-jurisdictional investigations, as more non-U.S. authorities become active (for example, in connection with corruption investigations).
"As the world becomes increasingly automated and dependent on technology, we are constantly looking for ways to leverage these…"

There is related growth in civil litigation in the U.S. and elsewhere connected to these investigations. For example, a securities class action litigation in the U.S. can be based on the stock drop associated with a significant new enforcement investigation. Civil litigation has also changed over the last few years with the growth of third-party litigation funding, which aids plaintiffs in bringing (and funding) long-term litigation.
AF: As the world becomes increasingly automated and dependent on technology, we are constantly looking for ways to leverage these developments and incorporate them into our practice for our client's benefit. One example is our use of key document threshold autoregressive (TAR) modeling, where the computer learns to classify documents based on a sample set of documents already reviewed by attorneys. It increases the efficiency of our document reviews and allows our junior associates to focus their time on other aspects of the case.
PB: While enforcement activity has been somewhat flat, civil litigation has not slowed down, and we can probably expect a spurt in litigation related to the economic effects of the global pandemic. Cases are becoming more complex and are more likely to have cross-border flavors. Technology has made our lives easier in some ways, but, as with its effect on other areas of our lives, it has also made litigation more demanding and expansive. Associates are also getting more face-to-face opportunities in court, which is a welcome development that will benefit the next generation of litigators.
CA: What would you say the future of practicing litigation looks like?
JK: It's always difficult to predict the future, but for now, I think the litigation and enforcement practice will continue to grow. On the enforcement front, there is always a question with a new administration whether there will be a change in the government's approach. But so far at least, the U.S. authorities and regulators continue to be very active.
"You need to think about what will be persuasive and compelling for the decision maker, be it a judge, jury, or arbitrator."

TK: Cases are only becoming more complex. Plaintiffs and defendants are pushing the boundaries of legal theories and doctrines, exploring the contours of a statute or line of cases to find a novel angle that might give their client the edge. Being on the leading edge of that creative thinking is exciting and a constant motivator for enhancing my own skills.
AF: I think there will be a much heavier focus on technology, particularly how it can be leveraged in large-scale litigations and investigations that take place across jurisdictions. Use of this technology will require educating our colleagues, clients, courts, and regulators about its value.
PB: With so much noise and information out there, it will be even more important for litigators to show their creativity and incisiveness – being able to cut to the heart of the matter in a succinct and persuasive manner. AI cannot replace that skillset. I also hope litigation becomes more diverse, and that courts and practitioners learn to appreciate different styles. There are many ways to be an effective advocate, and the sooner we start to measure effectiveness by results and not just whether litigators conform to one mode or style of advocacy, our vision and experience of what makes a great litigator will become more inclusive.
CA: What personal qualities make for a good litigation lawyer?
TK: A good litigator will be curious, tenacious, and have excellent strategic and creative thinking. It's also important to think about how your target audience will receive what you're working on. What questions or concerns will they have, and how might you implicitly respond to those questions (or allay those concerns) in your work product?
JK: I think the most successful lawyers are more than just smart and thoughtful individuals with strong advocacy skills. They are proactive, engaged strategic thinkers with excellent judgment. They also care deeply about their clients and are able to establish close personal relationships with them and truly understand their businesses.
CA: What can students do to prepare themselves for a career in litigation?
JK: There are certainly some important classes that students should take, such as evidence, that will be helpful to future litigators. More importantly, I think students should do everything they can to get real-world, on-their-feet experience, both for the experience itself and to get exposure to different areas of the practice. This might take the form of a law school clinic (such as for a legal services organization, or a U.S. Attorney's Office), or by volunteering for an organization. Students can also look for opportunities to get similar experience during their first-year summer. I recommend taking trial practice (or moot court) classes as well – again, it's helpful to get as much of this kind of experience as possible!
"Being able to write persuasively and concisely is critical to being a successful litigator and, as with all skills, it takes practice."

AF: Rather than focusing on a particular subject matter that might be helpful for a litigator to learn, I would encourage students to focus on the skills that litigators need, such as strong writing and oral advocacy, organizational acumen, and client management. Clinics and externships are a great way to get exposure to experiences that will require developing and refining these skills and will look more like the actual practice of law than classroom-based learning. 
TK: I would encourage students to seek out any opportunity they can to write from a persuasive viewpoint. So much of what we do is writing – whether it's emails to partners, clients, or adversaries, or the many types of work product we create every day. Being able to write persuasively and concisely is critical to being a successful litigator and, as with all skills, it takes practice.
PB: In law school, classes like civil procedure and federal courts are helpful, as well as corporations if you are interested in corporate litigation. Read a lot – about the law but also fiction and be curious about people and the world. Get comfortable with public speaking. Look for opportunities to be outside your comfort zone – that will prepare you well later for the courtroom or pugnacious opposing counsel. In addition, keep calm and carry on.
CA: What makes the field of litigation unique?
TK: Because our clients can become embroiled in litigation in almost any circumstance, we're constantly being asked to learn and advise on new and interesting factual scenarios – and often through the lens of new legal issues.
AF: Because the law is malleable and constantly shifting, litigators must adapt accordingly. Sometimes during the course of a single action – perhaps even while you are drafting a dispositive motion – new case law will require you to change your focus or reassess the strength of your arguments. Additionally, the unique rules of different jurisdictions can shape a case, whether in state or federal court in the United States or abroad.  
PB: Litigation is one of the more public-facing practices and has an audience. The arguments you make and the positions you take don't just happen on a phone call – they are publicly filed and defended, and they can influence the law. A third party will weigh in on your arguments – you have to be prepared, compelling, nimble, pragmatic, and staunch in your convictions, but also know when to dial it back. It's an intricate dance and intellectually challenging on multiple levels.
CA: Could you describe the opportunities unique to Cleary?
JK: Our matters are endlessly interesting and challenging. Many of our litigation matters are cross-border, and we work closely with our colleagues in Cleary's offices outside of the United States all of the time. In addition to offering all of our lawyers the opportunity to work on these global matters, our litigation group is also very flexible, and our associates get the opportunity to work in all areas of the practice depending on their interests.
TK: When I think about my first few years at Cleary, what strikes me the most is the presumption of competence that permeated every assignment I received. I felt instantly trusted by my colleagues to do substantive work with real-world applications. I always pushed to do my best but never felt like I was being made to prove myself before given "real work." In my experience, and I think in the experience of our associates generally, that presumption enables you to get excellent experience very quickly, and to build on the experience much earlier in your career than I think is typical.
AF: Cleary's international presence draws a particularly diverse client base. Even if you are litigating in New York, there is a high probability your client is not from the US, which often necessitates educating the client about the federal or state court system. You're also like to travel internationally. This cultural dynamic makes our practice more interesting. Additionally, at Cleary a first-year associate can take a deposition, have their name on a brief, or sit at counsel's table in court. If you show you are capable and interested in the opportunity, you will be given the chance to prove yourself.
PB: As generalists, we get a broad range of experiences and exposure to different types of work. It keeps your practice engaging and interesting, as you become an expert many times over. It also means that you can develop substantively on the same case in varied ways, as you will see a case through all stages, as opposed to passing off an appeal to another group of lawyers. We also work seamlessly across international offices; I have spent many months travelling while working on cross-border cases and getting to know colleagues around the world. I think it's unique to our practice to be able to handle large global litigation, with each office working on a piece, as well as multi-faceted litigation, which we all excel at given the collegiality at the firm. Litigation associates get to work with many different partners, which allows you to observe different leadership styles and more authentically develop your own voice. The associates get a lot of responsibility here and substantive experience early on, and we often remark that we will be handling something where our counterpart at the other firm is a partner. I think that speaks to the trust the partners at Cleary have in their associates, and the partners' commitment to associates' professional development.
---