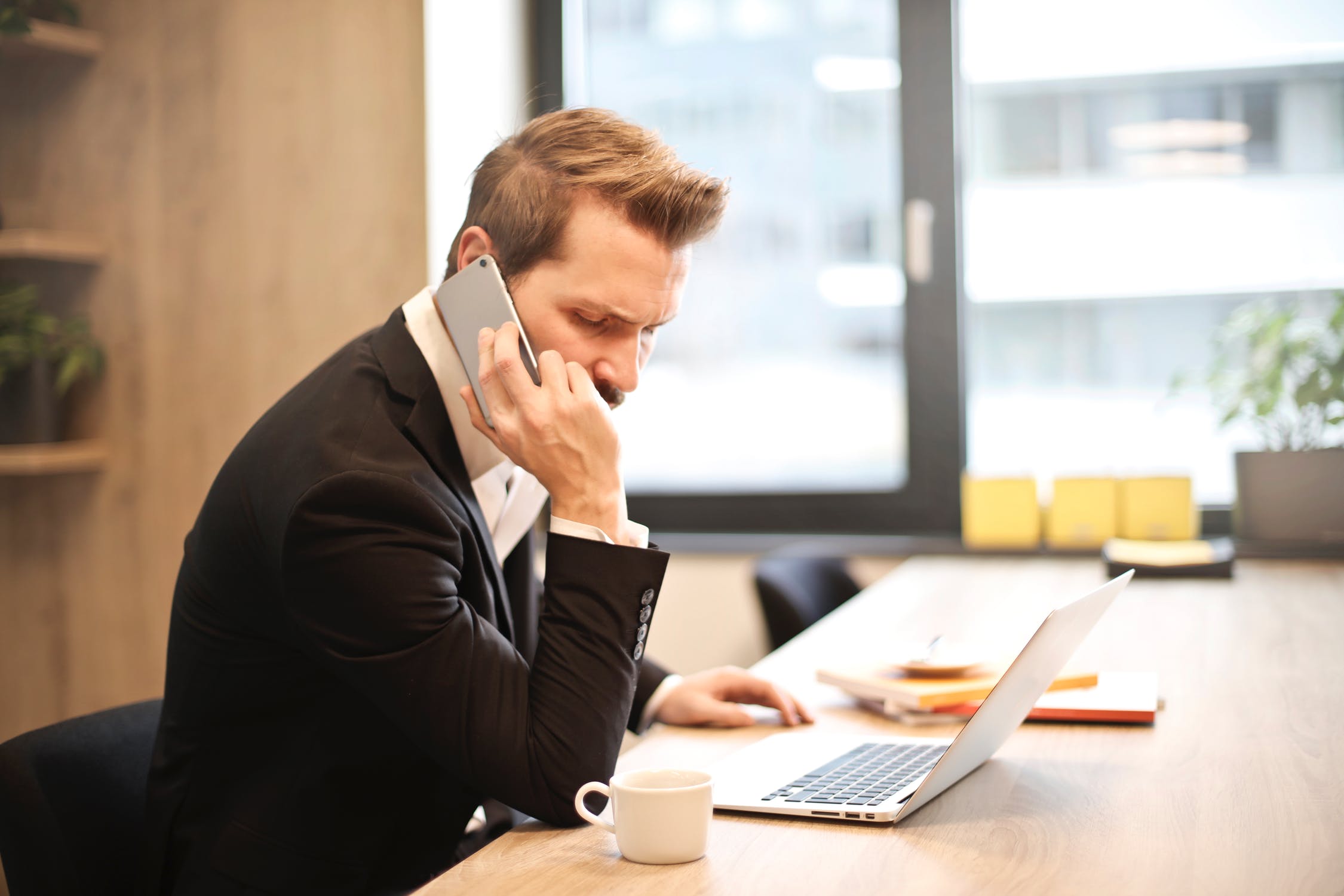 In the fast-paced world of white collar litigation, junior associates get to utilize the skills of investigative reporters, and can find themselves chasing money trails and detecting patterns in financial records. We caught up with a few white collar litigators at Cahill to find out more about becoming a lawyer in their practice.
Chambers Associate

: What is white collar law?
Brian Markley, partner: The representation of corporate clients and their officers, directors, employees, boards and board committees in cases and investigations, typically brought by government agencies, in the U.S. and abroad.
Helena Franceschi, partner: "White collar" law refers to the broad range of finance-related offenses that can be subject to regulatory investigations and enforcement actions. It covers a range of conduct and can implicate antitrust, the Foreign Corrupt Practices Act, anti-manipulation, and fraud statutes. Because white collar laws often concern the practices of global institutions, these investigations may involve cross-border proceedings before multiple regulators.
CA

: What are the highs and lows?
Jennifer Potts, associate: Investigations are fast paced and can be intense trying to get to the bottom on an issue, often as quickly as possible, but this also makes the practice exciting and varied.  With each investigation, you get to take a deep dive into the particular issues that gave rise to the investigation and learn about a variety of different companies and industries.  Typically we provide recommendations to companies following the conclusion of the investigation on how to remediate and prevent the same issues from reoccurring. This aspect can be particularly rewarding, especially when working closely with the client to implement positive changes.  
HF: The work is sophisticated and often "above-the-fold" consequential. That is certainly one of the highs. Discovering the facts of any given case and piecing together the advocacy to support those facts – just as you would with any litigation – is also one of the highs.
Ivan Torres, associate: Whenever an investigation really gets moving the work typically gets very intense, but this is also when you start to see all your hard work pay off. This payoff can either be realizing patterns in the documents and financial records that you didn't appreciate at the beginning of an investigation, taking an interview where the interviewee's body language and reactions make it clear that they are surprised to see certain documents that you have shown them or surprised to hear certain questions, or being able to piece together the facts of a situation to explain what might look like misconduct on first glance was actually legitimate.
BM: Sometimes the hours are long and the work stressful, but I wouldn't change a thing. Our white collar practice is interesting, impactful and high profile.
CA

: What do associates do?
JP: Associates are involved in all areas of an investigation from start to finish.  This will often include reviewing documents, preparing for and conducting witness interviews, legal research, drafting reports and presentations of findings, and assisting in client and regulator calls and meetings. Associates are encouraged to provide input on case strategy and direction. Associates are often very close to the documents and can provide particular input in piecing together the key facts of the investigation.  
IT: I have been on investigation teams that were 20+ people where my primary role was to do second or third line review of documents and to build out chronologies based on those documents, but I also have worked on teams of less than five where I was visiting clients to conduct interviews, preparing and attending presentations to government regulators, and building out and executing our overall investigation plan. But as a general matter, the work on a white collar investigation usually includes a mix of document review with an eye toward building out the story of what happened, preparing for and taking interviews of key personnel, working with forensic accountants to follow the money trail, preparing presentations detailing your findings for the client (which typically include the general counsel, the board of directors, or independent board members), and sometimes interacting with the relevant government regulators to best protect the rights and interests of your client.
HF: Associates review documents and develop the facts and timeline of the case. Associates also participate in subsequent witness interviews as well as draft pieces of advocacy, including presentations to regulators and white papers.
"Whenever an investigation really gets moving the work typically gets very intense, but this is also when you start to see all your hard work pay off."
CA

: What do partners do?
BM: Teach and mentor associates, provide guidance and direction for the case, serve as the primary client interface and take the lead in critical interviews, depositions and hearings.
CA

: How does your work interact with general litigation?
BM: It's not uncommon for white collar investigations to have litigation components and lead to shareholder derivative suits, class actions, books and records demands and the like. Sometimes, those lawsuits are happening in parallel with our investigative work, which adds another layer of strategy to the matter.
IT: I personally have maintained a balance of at least one white collar investigation and one more general litigation matter since I started at Cahill because the two offer you different experiences and challenges.
HF: Regulatory investigation and enforcement work often comes hand-in-hand with civil litigations concerning the same conduct. Thus, associates have the opportunity to experience a white collar matter from both the investigatory and litigation perspectives.
CA

: How soon should a litigator specialize?
JP: Litigation associates at Cahill are encouraged to explore a variety of practice areas and there is no pressure to specialize at any set point.  That being said, if you have an interest in a particular area, becoming an "expert" can help provide opportunities by becoming the go-to associate on the topic.  It can also be rewarding to develop a deep subject-matter expertise in a particular specialty.
BM: Knowing everything possible about a particular financial product or some other fact or issue at the center of a case or investigation is indispensable. With that said, at Cahill we also pride ourselves on being generalists capable of handling any sort of case or issue affecting our clients, whether it involves securities law, commercial litigation, contract disputes, insurance law, First Amendment matters, or anything else. So in short, the answer is that specialization is great but associates should also try to get a broad experience on an array of matters early in their careers.
HF: A litigator should make her own decision when to specialize, and in part the natural trajectory of a litigator's career will determine it. Some experience many matters as "generalist" for some time before affirmatively choosing to develop and refine a specific competency. On the other hand, others may inadvertently develop a competency through working with the same team over a period of time.
IT: At least at Cahill, there is no push to specialize early on. If anything, litigation associates are encouraged to maintain a diverse practice that includes both general litigation and investigations work. This diversity gives you a different perspective and helps you see the big picture on matters better. For example, the typically less formal path investigations take lets associates get earlier experience with interviews that becomes helpful down the line when taking depositions. Likewise, having experience with the more adversarial environment of litigation is helpful as it makes you more critical in the way you approach an internal investigation.
CA

: Where can new associates expect to be in five years?
JP: By your fifth year, you will likely be managing a team of junior associates on larger cases, helping to conduct witness interviews, actively participating in meetings with the client and regulators, and providing input on case strategy.   You will likely have seen some investigations start to finish and have a sense of the cadence of an investigation.
BM: It depends on the associate and his or her own individual goals and aspirations. If the associate wants to be partner, in their fifth year they should be thinking about running cases and investigations, directing junior associates, interacting daily with clients, taking depositions, dealing face-to-face with regulators and arguing motions in state and federal courts. Partnership isn't everyone's goal, however, so it may well be that five years in an associate is ready for some other opportunity. Cahill alumni are distinguished in so many areas. Some serve at high levels in government, are in-house counsel at corporate clients and financial institutions, or work in non-legal jobs in the art world, television and film. The point is that we give our associates an invaluable experience where they can take on as much responsibility as they want and can handle. That means they are well-trained and tested, making them ready for anything.
HF: The hope is to leverage one's training at the junior level to become a highly effective manager/midlevel associate.
IT: By your fifth year, associates working on white collar investigations and cases have usually worked on a number of different matters that often relate to different industries, and in doing so have taken a number of interviews, have been involved in presentations to both the client and government regulators, and have also had the chance to see a number of their investigations to a close, which typically will include settlement negotiations with the government and assisting companies with remedial efforts.
"Having experience with the more adversarial environment of litigation is helpful as it makes you more critical in the way you approach an internal investigation."
CA

: What personal qualities make good white collar lawyers?
BM: Like an investigative reporter, a white collar associate should be inquisitive above all else and have a desire to work hard, dig deep and gather and understand the facts of a case. White collar work is deeply fact-intensive, so it's critical that we leave no stone unturned and understand all aspects of the case, inside and out.
IT: Curiosity and a willingness to learn and think on your feet. Often when you start an investigation you will have little background knowledge on the workings of a particular industry. To understand the motivations of the people who work at the company you have to really understand the work they do.
JP: Often, you might spot something in a document or hear an off-hand comment in a witness interview that could be a lead or bigger issue, so being proactive and inquisitive in running down issues will get you far.  A willingness to speak up and ask questions is very important too, as is being a team player.
CA

: What are the trends and big stories in the white collar market?
BM: A continued focus by the DOJ and SEC on FCPA and financial products investigations.
HF: Coming out of the financial crisis, we have seen regulators focus on benchmark rigging (e.g., LIBOR, foreign exchange, and others) as well as fraud more generally with respect to certain complex assets (e.g., RMBS). As algorithms and automated processes begin to play a bigger role in banks and other large institutions, we expect that regulatory authorities will continue focusing on allegedly predatory behavior in this area.
IT: Over the past few years there has been more of a push for companies to assist the government in investigating which individual executives were involved in alleged misconduct. In terms of big stories, over the last five years or so you have the interest rates-related investigations and prosecutions both here and in the UK, a number of anti-corruption investigations that focus on Latin America, including, for example, the Petrobras scandal and the fallout from the Mossack Fonseca leaks.
JP: FCPA compliance continues to be a focus of U.S. regulators and we're seeing increased collaboration between U.S. and foreign regulators on foreign bribery investigations.  The SEC's Division of Enforcement has announced that it will be focusing on ESG-related misconduct, including in connection with companies' public disclosures, so we may begin to see some enforcement in this area as well.
CA

: How should students brush-up on their white collar knowledge?
IT: Following the news, including legal news and blogs related to white collar work are helpful because these resources give you pretty good insight into the trends going on. Law schools also often have great guest speakers who have either worked on these cases on the defense side or have prosecuted these cases.
HF: Attention to detail and a good attitude, always, and a willingness to learn and adapt – being part of an investigation team requires learning the client's business.
JP: There are lots of blogs in the white collar space that provide updates on recent developments and trends.  Keeping up with the news, particularly the business section, is also useful.    
"Like an investigative reporter, a white collar associate should be inquisitive above all else and have a desire to work hard, dig deep and gather and understand the facts of a case."
CA

: What are your tips for passing the interview process?
BM: The most successful interviewees are the ones who can speak passionately about their 1L summer experience, their interest in the law and being an associate at a firm like ours. Even if students don't have specific white collar experience – which is understandable as a rising 2L – they will be successful in the interview process if they show genuine excitement about starting a career at our firm, getting their hands dirty and learning how to be litigators and investigators working at the highest level on the most impactful cases.
HF: Demonstrate how you are self-motivated and able to multi-task with different projects and meet deadlines.
IT: Be well prepared to discuss your own background and interests and also why you are interested in working at the firm you are interviewing at. Also, be yourself, remember that interviews are not only about finding the smartest candidate but also about finding people that will be good members of a team.
JP: Be able to talk about your prior experiences and what you've learned from them.  Your past experiences, even if unrelated to white collar matters, will help shape how you think about and approach cases and investigations.  A variety of viewpoints and experiences makes for a stronger team.
CA

: Describe the opportunities unique to Cahill.
BM: Cahill, unlike any other firm I know, affords its associates the opportunity to take on as much responsibility as they want and can handle. We have a free market system that allows litigation or corporate associates to work on anything that interests them within those departments, whether it be securities law, commercial litigation, investigations, bonds deals, M&A, or whatever else is brewing at the time. I chose Cahill because I wanted to have some measure of control over my career and because I wanted the ability to choose the type of cases I worked on and the people with whom I worked. As a result, my practice is broader and more diverse than I ever could have imagined coming out of law school. Looking back, I know I made the right choice and I could never see myself at any other firm in the world.
IT: I have been able to work on a range of different projects including FCPA work, securities litigation, complex financial litigation, and First Amendment matters. By allowing associates to develop their own practice within litigation or corporate rather than having more rigid departments, Cahill allows associates more flexibility with the experiences they get and with partners and clients they get to work with. I have also found Cahill to be very willing to let associates take on work that typically would be reserved for more senior associates when they show an interest and an ability to take on greater responsibility.
HF: With excellence comes opportunity: Cahill staffs cases leanly and thus associates may be able to assume more responsibility early, at a more junior level. Associates also benefit from the collegial environment and mentorship by more senior attorneys, including partners.
JP: The free market system gives you a level of ownership over your career from the start, especially if you are willing to be proactive about seeking out opportunities that interest you.  Cahill is very willing to let associates take on responsibility once you show you are ready, and not based on a being a certain class year.  While Cahill has formal mentorship programs in place, mentor relationships also have the opportunity to form organically.  Partners and other senior attorneys are very approachable and eager to teach associates who are interested in their particular practice areas or who want to learn from them.
Learn about your career at Cahill...