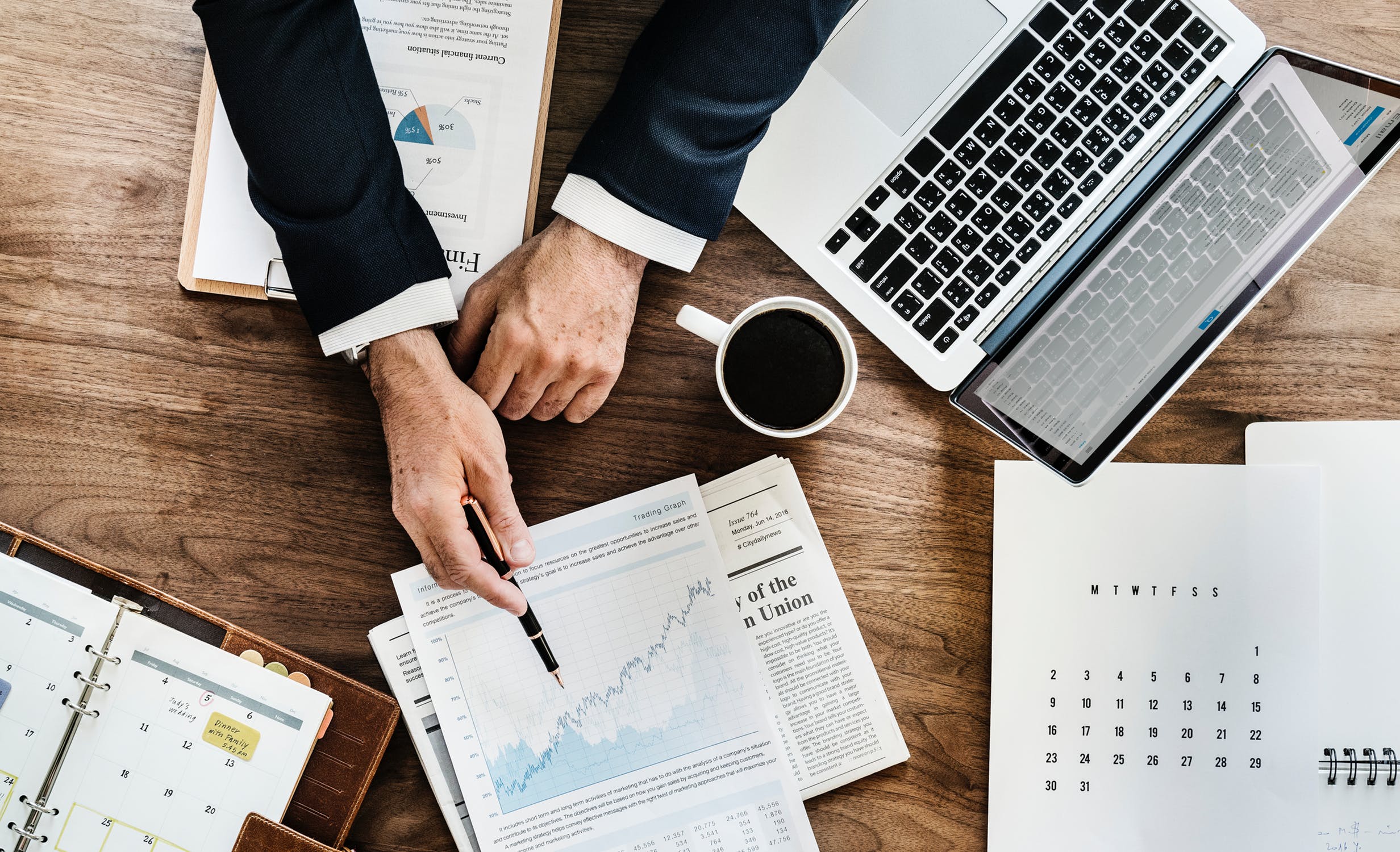 In the high-octane world of private equity, lawyers may only have a bidding window of a few days to get the components of a deal right for their clients. Weil's attorneys tell us about the adrenaline rush, managing risks and why emotional intelligence is key for becoming a successful private equity lawyer.
Chambers Associate: What does Weil's private equity practice do?
Kyle Krpata, partner: We represent private equity firms and their portfolio companies on a variety of acquisitions, investments and sale transactions. Transactions can be for controlling interests or minority interests, they can be done by a single private equity firm or a group of investors. These are just a few examples of the many different types of transactions that our private equity group covers.
Ramona Nee, partner: Our work doesn't end when we close the initial acquisition – we often participate throughout the entire life cycle of an investment as we assist our private equity clientsand their portfolio companies in monitoring their investments and their ultimate dispositions, whether through a proprietary deal, an auction process or an IPO.
Peter Feist, partner: In addition to the deal side of our practice, Weil has 60 private funds lawyers in the U.S., Europe and Asia who focus exclusively on the formation of private investment funds. Our private funds lawyers cover the full sponsor spectrum, from some of the largest players to the emerging participants and funds of all sizes and investment strategies.
CA: What does Weil's private equity client base look like?
PF: We advise more than 200 private equity clients worldwide, 100 of which are in the U.S. There really isn't a corner of the market that our clients don't play in. Our clients range from growth equity to middle market to the largest private equity funds and pension funds in the world. Our private equity clients also focus on all segments of the market, including buyouts, infrastructure, real estate, growth equity, special situations and credit, and do transactions across all industries.
"We often participate throughout the entire life cycle of an investment as we assist our private equity clients."
KK: On the West Coast in particular, we advise a number of corporate venture capital investors and growth equity funds that focus on the technology space. Our corporate venture capital practice has grown significantly as our public company clients have become increasingly interested in investing in early stage companies to get early looks at innovative technology as well as for the potential financial returns.
CA: What do associates do?
David Gail, partner: Deal work is fast-paced and requires associates to multitask. Associates get involved in every aspect of the deal, from initial market research and diligence to negotiating principal transactions agreements. Our associates are generally coordinating with our clients on day-to-day deal matters from the moment they walk in the door.
RN: Our private equity associates are involved from the ground up. Our recruiting and training is focused on finding and developing attorneys who can hit the ground running – direct exposure to clients with intentionally leanly staffed deal teams creates consistent opportunity for even the most junior associates to gain immediate experience and broad exposure to our clients and to the practice.
CA: What do partners do?
KK: Partners wear a number of hats. First and foremost, we are responsible for making sure our clients are receiving the best-in-class legal service that they expect. This means our private equity partners are actively involved in executing deals and working very closely with associates. We are also very focused on building and maintaining client relationships and making sure our clients meet and are comfortable with their deal teams from the most senior members of the team to the junior associates. We value building long-term partnerships with our clients, and getting the teams together socially is invaluable to building these relationships.
PF: We also offer our clients a comprehensive sense of the market. That really comes with the extensive range of sponsors we work with and transactions we touch. Partners in Weil's PE group are so steeped in the market that they can offer clients perspective on what other sponsors are doing, what deal terms to agree to (and not agree to) and what obstacles and opportunities might be coming down the road.
RN: Getting deals done and managing client relationships goes without saying. Almost more importantly, the partners in our group realize that we have a responsibility to train and mentor our associates. Weil takes that responsibility seriously and has a very focused and intentional approach to both. We emphasize real-time feedback, formal and informal development and mentoring opportunities, and a key goal is to help associates to grow in their own careers and on their own paths…whether that means becoming a partner at Weil, going in-house to a client or pursuing other endeavors.
"The goal is trying to balance achieving the goals of the deal, with managing the risks, and getting to a point where all sides believe the deal is worth doing on the terms agreed."
CA: What is the most challenging aspect of your practice area?
PF: One of the most challenging aspects of transactional work, and also one of the most rewarding, is finding solutions to the constant stream of issues that usually arise among the many parties in a deal, and doing so on invariably a highly time sensitive basis. As lawyers, we have to work with their clients, and the other parties and counsel, to identify the issues for that particular deal and come up with solutions that all parties can accept. Taking a step back, each client is doing a deal because they see the benefits of it – it should be a "win-win" – but there are always risks and concerns on every deal. So the goal is trying to balance achieving the goals of the deal, with managing the risks, and getting to a point where all sides believe the deal is worth doing on the terms agreed.
RN: The execution speed that many types of deals demand is both exciting and challenging. Our private equity clients are constantly assessing new opportunities, so on any given day you might get a call from a client looking to acquire a companywith the bidding window closing in a matter of days. Sometimes, at the 11th hour, an issue comes to light that threatens to derail a closing. My job is to figure out what needs to be done, pull together the right resources, and provide the best client service possible – figuring out the right priorities to balance the timing constraints while providing the quality work product that the industry demands. It's pretty challenging to negotiate an entire deal in 24 hours, but it's also a huge adrenaline rush – we're lucky to have the support both within our own practice and among all of our specialist areas to get it done.
CA: What are the differences between private equity and corporate M&A deals? Is it beneficial to work on both?
PF: At a very high level, private equity and corporate M&A are very similar. Businesses are being acquired or sold or are being invested in. It is when you drill down to the nature and purpose of the transactions that you see the real differences. The main difference is that a private equity firm buys a business as an investment – and therefore buys a business with the intent that the business will be sold or will go public within some period of time. When a corporate buys a business, it is usually for keeps. This is a major difference. It means that every time we do a private equity deal, we are not only asking how to get the deal done, but we are looking ahead and asking a lot of questions like "when will our client possibly exit from the investment, will they exit by selling the business or taking it public?" and so on. Very often, what the expectations for the future are will impact the deal today – so, it is truly multifaceted.
KK: On the West Coast, most of our lawyers do private equity and corporate M&A transactions. Personally, my practice is relatively evenly balanced between private equity and corporate M&A and I enjoy the variety. I advise a number of leading private equity firms who play in the middle market, growth equity and venture capital space, as well as large public technology companies on their acquisitions and investments. By focusing on a broader spectrum of transactions, I have developed a more well-rounded perspective and approach to my deals.
"A private equity firm buys a business as an investment – and therefore buys a business with the intent that the business will be sold or will go public within some period of time."
CA: What are the latest trends and developments in private equity? What does the future look like?
PF: The future for private equity is very strong. Private equity firms add a lot of value to the businesses they acquire – helping them to grow, expand and develop. At the same time, investors continue to want to invest in private equity firms as, when done right, the investment returns are overall better than what can be achieved in other investments, like buying stocks of public companies. So expect that private equity will continue to grow!
But at the same time, there are challenges. For example, it is a really competitive deal market right now and the prices our clients have to pay for businesses are very expensive. As a result, private equity firms are not only looking at traditional deals, but are spending a lot of time thinking "outside of the box", and looking for new and innovative types of transactions – ways they can get an edge or differentiate themselves. As a lawyer, this is one of the great things about private equity – it is constantly evolving and adapting, and means that for those of us in the legal industry advising on private equity deals, we have to continually think of new and better ways to advise and assist our clients.
CA: What personal qualities make for a good private equity lawyer?
KK: Having a keen interest in the broader market is crucial as a lot of our work involves providing clients strategic counseling on "what is market" and how they can best leverage such information. The ability to think beyond legal issues to provide strategic advice is a key differentiator in this increasingly competitive market – and one of our greatest value-adds to clients. First and foremost, we are problem solvers and our clients expect us to help them figure out how to get things done rather than simply highlighting issues.
PF: Private equity is an industry that plays into strong people skills and high levels of emotional intelligence. Every deal involves multiple parties and personalities, so pragmatically finding common ground and getting all parties to agree to a common set of terms is a key ingredient for success in executing deals.
DG: A willingness to learn new things every day. Our deals aren't "cookie-cutter", and they require creative thinking and problem solving. Multitasking, time management and attention to detail are also key to success.
"The ability to think beyond legal issues to provide strategic advice is a key differentiator in this increasingly competitive market."
CA: What preparations should students make in order to succeed in this area?
PF: There is no particular set of classes or experience required to become a part of our team. All the necessary skills will be learned from working with our partners and associates on deals. The nature of private equity is that we aim to build long-term relationships with all our clients and do many deals for them, so our core deal teams become very familiar with our clients' business objectives and their style. Our group also prides itself on training our lawyers to be the best in the business.
DG: The technical skills that you will need to sign and close private equity deals you will learn on the job. However, because we touch on so many areas,it is helpful to have some background in tax and securities law. Also, while no one expects a lawyer to run complex financial models, a basic understanding of and interest in finance is also helpful.
CA: What is unique about Weil's private equity practice?
KK: Weil was one of the first law firms to focus on private equity. Because we have been steeped in the industry since the beginning, we have a longstanding and nuanced understanding of the market. Several of our partners handled the formation of many leading private equity firms and have enjoyed relationships with private equity clients for more than 20 years. Since I've been at the Firm, we've more than quadrupled the number of private equity clients we work with, and we continue to grow year after year.