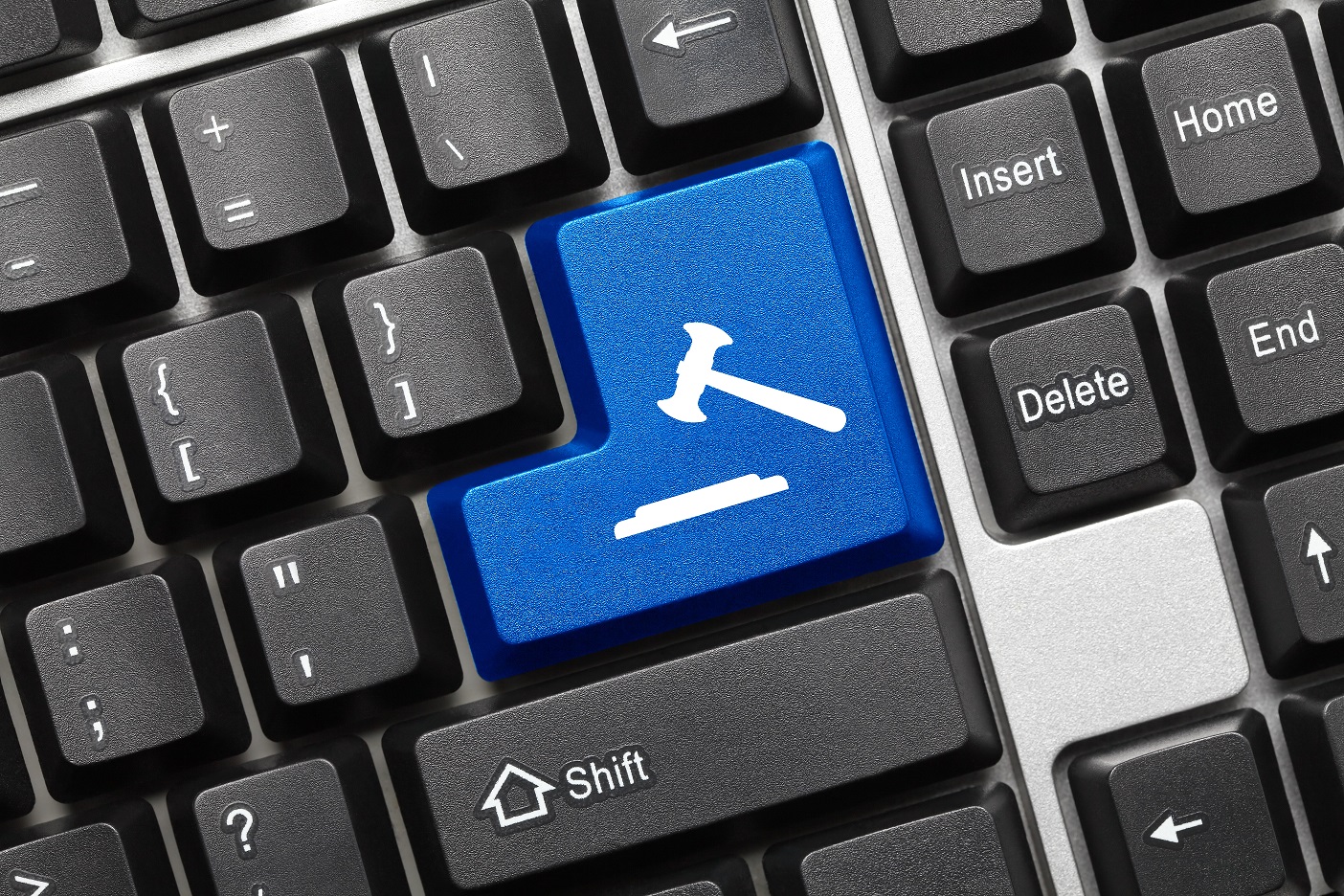 Goodwin's specialist tech lawyers tell us all about becoming a lawyer in their fast-paced sector.
Which practice areas fall within the technology sector?
Michelle Knoop, associate: At Goodwin, we have a broad technology practice that covers everything from day-to-day corporate, employment, intellectual property, and securities work to larger transactions such as financings, tender offers, mergers and acquisitions, litigation, and public company work. We can assist with everything in a technology company's legal lifecycle.
Josh Eisenson, associate: Goodwin's Technology practice group specializes in working with cutting edge technology companies and helping them achieve their goal of turning their application of knowledge in the pursuit of innovation into viable operating companies. Generally, the Technology practice focuses on general corporate and securities, M&A, capital markets, IP and strategic transactional matters. However, we also work extremely closely with our tax, labor and employment, executive compensation, real estate and several other colleagues in order to provide a one stop shop solution for clients in developing their businesses.
Dane Patterson, associate: The core practice areas in the technology sector include general corporate, venture capital, growth equity, M&A and capital markets. Our Technology Companies practice also touches upon all specialty areas, including executive compensation, tax, IP litigation and intellectual property transaction + strategies, antitrust, and financial regulatory.
Does Goodwin have a particular specialism in any of these?
DP: Yes, Goodwin definitely has a focus on the emerging companies practice. We also have specific groups dedicated to Tech M&A and Tech Capital Markets.
MK: Goodwin specializes in providing full-service guidance for a technology company through its entire lifecycle. For example, I have a broad practice where I advise companies from pre-formation strategy through formation, general day-to-day matters, funding, and ultimately acquisition or IPO. I coordinate with experts in our technology group who specialize in employment, intellectual property, commercial agreements, tax, merger and acquisitions, and capital market (i.e., IPOs, direct listing, and other public company work). Given our depth of knowledge in technology companies, we also have great expertise in advising venture capital firms in their investment into technology companies.
"Goodwin specializes in providing full-service guidance for a technology company through its entire lifecycle."
JE: We are lifecycle lawyers – we work with companies from the earliest stages (incorporation and pre-seed financing) to the later stages (various transactional events) and ultimate exit. We pride ourselves on being a full-service firm, meaning that we are both legal counsel and strategic business advisors to our clients, who are often founders, c-suite executives and venture investors.
What are the differences between non-contentious and litigious work for the technology sector?
MK: The level of collaboration among the parties is very different between non-contentious and litigious work for technology companies. On the corporate (non-contentious) side, in a Series A financing, the company and the investor are ideally looking at a long relationship together stretching through an exit or IPO, and both the founders and investors want to set the company up for success. This unified goal presents a great incentive to work together and to come up with creative solutions that do not damage relationships at the very beginning of the company's journey. However, often in litigious work the relationship has already been damaged and the parties have conflicting goals that make it much harder to work together. On the corporate side, I enjoy my role as an advisor and collaborative problem solver.
JE: As tech lawyers, we collaborate with companies and their founders to convert their dreams into reality. On the corporate side, we get to understand the team's goals, and work with all parties involved to find a unified arrangement. As lawyers, in addition to ensuring that the business deal has been captured in the legal documentation, our goal responsibility is to consider all possible scenarios and solve for them. In contrast, litigious work helps protect the company from forces that practically have the potential to undermine the progress and development of the company. Non-contentious work for the technology sectors is like playing offense for the company, while litigious work deals more with defensive strategies and getting rid of or minimizing any obstacles and liabilities that the company may face to achieve success.
DP: Non-contentious matters cover the deal and transactional work. It includes helping our clients across a variety of day-to-day legal matters outside of litigation.
"We often work closer with the founders of some of these startups than we would for a more mature company. The issues that we face working with technology clients are unique to its particular industry vertical."
CA

: How is Goodwin keeping apace with changes in technology?
MK: Given the breath of the Goodwin platform and the number of deals that Goodwin attorneys handle and number of board meetings that we attend, we are able to see trends emerging ahead of players who have less volume or see a smaller slice of the market. Goodwin devotes significant resources to making sure that once we spot these trends, we provide internal and external education and prepare for client needs in these areas. Sometimes we do this by creating a "startup" practice inside Goodwin where people particularly interested in the area form a small group that is empowered to create new or specifically tailored products and services in this area. These small groups are called incubators, and Goodwin has incubators in a number of recent areas of client interest including Artificial Intelligence + Machine Learning, Cannabis, Digital Currency + Blockchain, Impact & Responsible Investing, and more.
DP: Goodwin keeps up to date with changes in technology by staying on top of the latest industry trends, including emerging technologies, and understanding the market and tech landscape. We represent many cutting-edge technology companies, so it's essential to keep up with trends in order to provide the most up-to-date legal advice.
CA

: How may working with technology clients differ from those in corporate or finance, for example?
JE: Our technology clients rely on us for both legal advice and business strategy. We work with clients with a wide range of sophistication, ranging from graduate students launching their first company to well-seasoned entrepreneurs and executives. Nonetheless, more often than not this is only the first or second time that our tech clients are undergoing the type of transaction / matter. As a result, they are more receptive and appreciative of pragmatic approaches and negotiations and rely on us to provide insight on what is typical in the venture market. This differs from the typical private equity, real estate and finance clients, who are institutional in nature and work on transactions day in and day out.
Besides the larger lifecycle transaction, we often act as outside general counsel to our tech clients. This provides attorneys at all stages (including junior lawyers) ample opportunities to work directly with clients on day-to-day matters, such as equity grants, new hire packages, corporate governance matters, consulting and other commercial arrangements, etc.
DP: Often times we're representing early stage companies that have executives with little legal expertise – for example, they may not have an in-house counsel or CEO that is legally minded. As such, we often work closer with the founders of some of these startups than we would for a more mature company. The issues that we face working with technology clients are unique to its particular industry vertical, that more established finance and corporate clients don't touch upon as much, and we are frequently building technology clients from day one.
CA

: What are you favorite cases to work on? What is the hardest part of your role?
JE: There is nothing more satisfying than closing an acquisition with a founding team that I worked with to first incorporate and raise their very first round of financing several years earlier. Looking back on the lifecycle of the company and the personal relationships developed during that journey is incredibly fulfilling.
DP: My favorite deals to work on include early to late stage venture capital transactions. I enjoy the relationship building component and working closely with the companies on these deals. You're often working alongside the CEO, GC, or other decision makers directly, which helps set up for a successful exit down the road. I would say that one of the biggest challenges of the role is providing top notch client service on quick deal timelines given the current market environment. Staying on top of all of the new and emerging sectors can be challenging as well. These emerging sectors can lead to strong firm clients and if you're not a part of it, you miss out.
"You're often working alongside the CEO, GC, or other decision makers directly, which helps set up for a successful exit down the road."
CA

: What was your role on the latest deal/case you worked on?
MK: I usually have anywhere from 10-15 active deals at any given time instead of working on one huge case or deal! However, as an example, I just closed a late-stage financing for a large technology company where I was the primary point of contact for the company through the entire process. I counseled the company on proposed terms and changes, led negotiations on the definitive documents, coordinated with the investor syndicate and internal Goodwin specialists, and guided a team of junior associates and paralegals to meet the company's expedited closing date target. This is typical of my role in other financing deals.
JE: Leading into each workday, I have no clue what is in store. I am usually working on 12 to 18 active deals, which will include a later-stage venture financing, an exit acquisition for a blowout company, a few acqui-hire deals for growth-stage clients looking to tuck in synergistic IP and/or technical teams, and several early-stage venture financings. In addition to all this, as outside general counsel to well over 50 tech companies, day-to-day general corporate requests roll in throughout the day. It may seem like a lot, but I have a lot of fun with the work – it keeps me on my toes and actively engaged.
With so many active matters at any given time, I primarily run as point of contact for clients along with the partner on the client team, while managing more junior associates and practice area specialists on the team. On each deal, I advise clients on understanding all of the terms in a letter of intent, drafting and negotiating the acquisition or financing agreements, distilling proposed changes into short laymen summaries for clients, and working with all of the stakeholders on a transaction, including the founders and executive team, investors, bankers, accountants and lawyers, in driving the deal to closing. There are a lot of people involved in the deal process, but at the end of the day everyone has a unified goal: build a great company and ultimately achieve a huge liquidity event.
CA

: How important is a scientific background to your work? Is there a type of person that would not thrive in this area?
MK: A scientific background is not important at all for general technology company practice, though it is more important if you want to specialize in intellectual property or patent practices. You do need to maintain your curiosity and willingness to learn about what many different companies are doing across a wide spectrum of fields and be comfortable asking questions to get up to speed.
DP: A scientific background isn't necessarily needed for this type of work. However, a scientific background would be immensely useful and a good fit for those interested in IP.