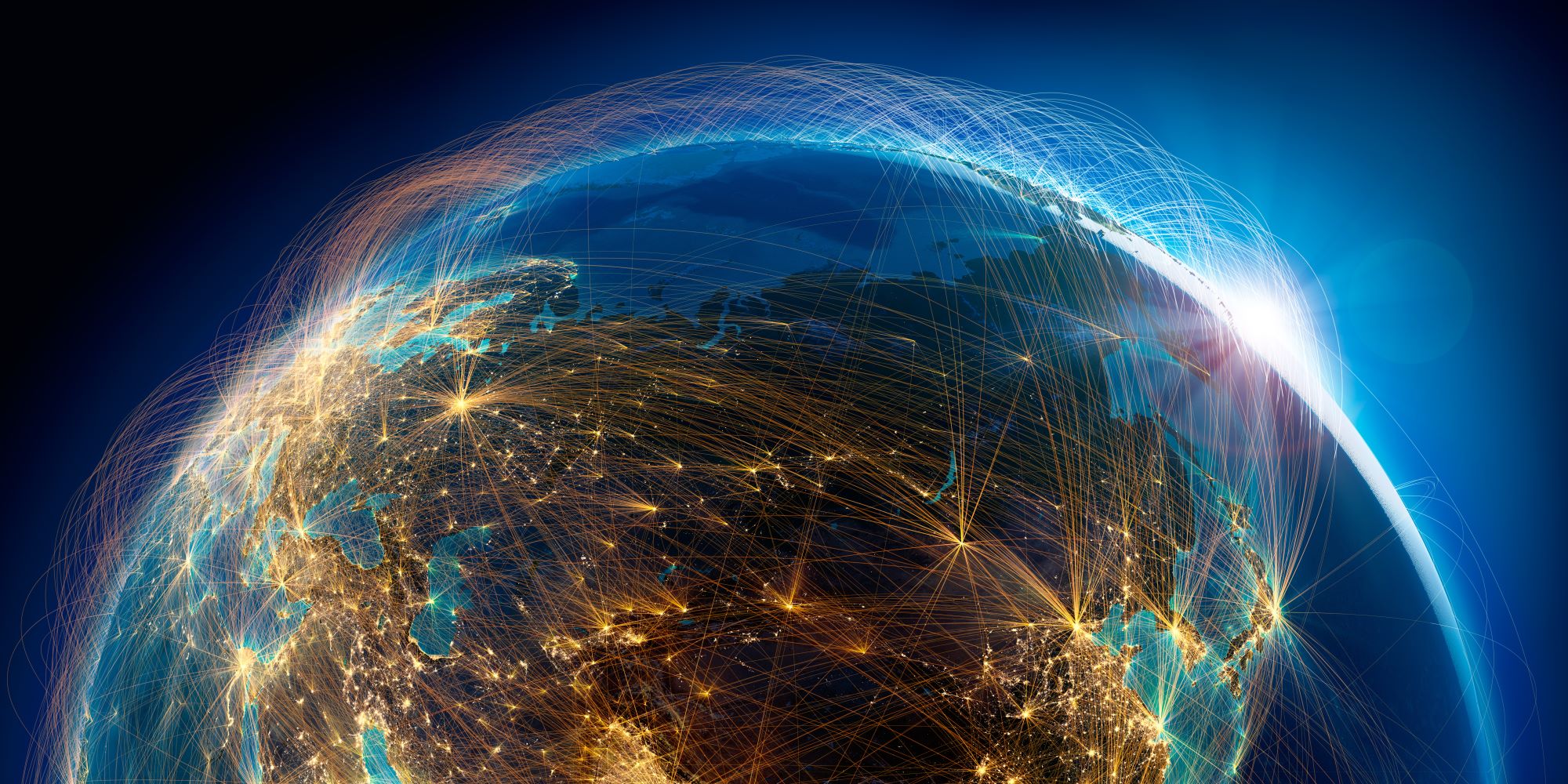 Ever wondered what it might be like to help launch a constellation of satellites? Or fly in an aircraft you've helped to finance? Join Milbank's transportation and space experts as they take you through their global practice, which involves keeping our ever-changing world moving and connected.
Can you summarize what the transportation and space group at Milbank does?
Drew Fine, partner: We work in the areas of financing, capital markets, M&A and financial restructuring for the aircraft, railroad, shipping, telecommunications and satellite industries. 
Freyda Mechlowicz, partner: We work on transactions that involve transportation and space assets. These transactions, which typically include parties from different jurisdictions all over the world, range from complex structured financing and complex acquisition transactions to more simple single-asset financing or single-asset leases or sales. 
DF: It's a very international practice. According to one of our attorneys, we've worked on transactions involving approximately 190 different countries. 
What do associates do?
Alexandra Johnson, partner: Our practice group allows young lawyers to gain a lot of experience and handle numerous responsibilities early on in their careers because of the varied types of transactions that we work on. Associates draft documents and negotiate, and they also handle cross-border matters, dealing with local counsel in various jurisdictions. As a result of that cross-border exposure, we end up learning not only about New York law and law in the United States, but also about international and region-specific law. Our group at Milbank is great at giving junior-level associates the ability to take leadership roles. 
"Since aircraft financing work is so specialized, people working in this area form a type of close-knit community." 
Gabriel Selting, associate: As a junior associate, we handle the typical type of work involved with transactional practices including organizing documents, incorporating comments and diligence, which for our group mainly involves reviewing aircraft information and leases. Given the smaller deal teams, junior associates have a wide latitude of responsibilities, from taking first cuts at drafting documents to leading calls with clients and helping manage closings. On a given day, a junior associate might start the morning by leading a phone call with Brazilian counsel to discuss Brazilian mortgages, and later that afternoon the same associate might prepare a list of open points in contract negotiation. Our workstreams are highly variable. These opportunities allow junior associates to learn very quickly and begin to develop strong skills and knowledge of this industry and the wide array of transactions we work on. 
"Since aircraft financing work is so specialized, people working in this area form a type of close-knit community." 
What do partners do?
FM: Partners are more involved in the beginning stages of marketing and structuring transactions, often leading the associates who are working on those aspects of the transaction. But in our group, we all see ourselves as collaborators. While partners bring specific experiences and skills to the table, partners and associates work together to service the transaction and make sure the clients' needs are being met. 
DF: As partners, we are responsible for the client relationship, making sure our team is being responsive to clients' requests and coordinated in their approach. We also oversee workloads, making sure everyone is handling tasks that are appropriate to their level of experience. Since our team is tight-knit, partners, senior associates and mid-level associates are often working together on the same deal. 
AJ: In our group it's a truly collaborative effort, and this collaboration allows us to see how colleagues who are more senior and experienced handle their work. Everyone in our group gets that exposure at an early stage in their practice, and it's an extremely helpful reference point for learning to do this specific type of work yourself. 
What are the highlights of the practice?
GS: As attorneys, so much of our work is dealing with long, complicated contracts and having a tangible asset to connect with the provisions and numbers makes it that much easier to understand the documents and financials as a junior. It is exciting to know that our practice is working on deals that have an impact whether it is financing satellites that get launched into space or more aircraft that allow people to travel the world. The transportation and space industry, as a more specialized practice, allows for a close-knit community where you frequently work with and across from familiar faces. This dynamic not only facilitates collaboration but makes the transaction experience more enjoyable.  
DF: There are so many opportunities to see and appreciate the tangible assets that you work with in this industry. You get to see the aircraft, or the railcars or the ships you have helped finance, or you could get to watch a satellite launch. Transportation is so integral to the world and how it operates, and it's one of the largest industries across the globe. Another real highlight is how truly international this practice is. Every transaction that we work on involves multiple countries. The opportunity to interact with people from a diversity of backgrounds, countries and languages makes our work that much more engaging and fulfilling. Also, because we are an industry group, another highlight is our freedom to take on different types of projects. We aren't limited to one type of transaction: we can handle a merger and acquisition transaction or a capital markets transaction, or a bankruptcy or a financing
. 
"You get to see the aircraft, or the railcars or the ships you have helped finance, or you could get to watch a satellite launch." 
AJ:  In New York and in 'BigLaw' firms, you sometimes feel like you have to specialize in one particular type of work. Although we work specifically on transportation and space assets, our practice area is truly dynamic due to all the different types of transactions and deals that we work on. Working in this group means that we get exposure to tax issues, capital market issues and treaties, as well as so many different areas of law and areas of practice. 
And the lows?
AJ: The current state of the world is challenging, with recent global developments, such as events in Ukraine and Russia and the interest-rate environment.  Ultimately, though, these present opportunities for us to help our clients address the impact of these issues on them, encouraging us to be creative. " 
DF: The practice is typically acyclical, so even when there are shifts in the economy and the aircraft and transportation industries slow down, there is always work in our area. We are prepared for all cycles that our industry goes through. 
AJ: Also, despite the current and imminent circumstances, aircraft and satellites are fundamental to the world's progress. Those aircraft still require financing and satellites still need to be launched. In fact, satellites are going to be even more relevant now, as everyone is trying to work from home and connection is so critical. So, our job requires figuring out how to help keep those assets moving because the world relies on them more than ever before. 
How do you see the market evolving in the next few years?
DF: The market is constantly evolving in the transportation and space sectors, particularly in the areas of telecom and satellites. Improving connectivity will be an ongoing theme, as connectivity of people and assets is so central to transportation and telecommunications networks across the globe. Part of this work involves envisioning what the world will look like and acknowledging that the work we do today as lawyers will be different than the work we are doing in two years' time. 
FM: Discussion of the market's evolution will always be rooted in the present, including how to address what is happening day to day with the impacts of the war  in Ukraine and any other immediate events that arise. But through any market evolution, the big picture for our clients is to continue to adapt to the needs of their customers and investor bases, and to the best opportunities under the relevant circumstances. As new ideas and opportunities emerge from the current market's shifts, our job is to continually communicate with clients about these changing strategies. 
What current issues within space law are affecting the type of work your practice does?
DF: Space law, specifically the areas of law addressing satellites and telecommunications, is currently focused on improving connectivity. Connectivity helps improve individual connections and allows for stronger signals, but also makes it possible for new technologies to be put into place. Creating better connectivity often involves the creation of constellations of satellites: for example, Amazon is working to place 3,000 satellites into space to better support their business. 
"Amazon is working to place 3,000 satellites into space to better support their business." 
AJ: The current market shifts pose a particular challenge for the space industry, because satellite projects tend to be on longer project timelines. Satellites can be costly, and they are often heavily customized products with a long production process. In the current market, where things have shifted rapidly, clients may still be focused on finding financing for a longer-term satellite project that will be ready in a couple of years, but they are searching for financing in a market that is reacting to more immediate events. This type of issue is equally true for aircraft and vessels: production of assets takes time, even when the economy is changing quickly. 

How are your lawyers tackling these issues?
DF: Our clients, similar to Amazon, are financing constellations of satellites to boost connectivity and further support their business goals. Our job is to help these clients address complex laws and competitor issues, as well as help them finance and develop these projects in the most efficient way. We have to stay at the forefront, anticipating our clients' needs and developing appropriate products to address them. Change is a constant in the transportation and space industries, and it's a fulfilling and exciting challenge to adapt our practice to our clients' different needs. 
What makes for a successful transportation and space lawyer?
FM: The overall qualities that make for a successful transactional lawyer also serve attorneys well in our transportation and space practice. Having attention to detail and good communication skills is important, as is being able to keep track of multiple workstreams. It's also important to develop the ability to spot issues ahead of time. Good relationship-building skills are also vital to our work. 
GS: For junior associates, you add great value to the team by staying organized and on top of all documents and responsibilities. You should be the eyes and ears of the deal team so that the senior associate or partner can rely on you to ensure the deal runs smoothly and closes on time. It is also important for the associate to be eager to learn on the job and face new challenges frequently and early on. A great piece of advice forjunior associates is to be proactive, not reactive; your ability to independentlyidentify next steps is a big contribution to the team.       
DF: I would add that it'struly helpful to be the type of attorney who wants to be challenged. We're always developing new technologies and new products and working on something different each day. Our clients also bring us new issues and problems, and we need to proactively solve them. An attorney who is not complacent is most likely to be successful with this type of adaptive work. 
---