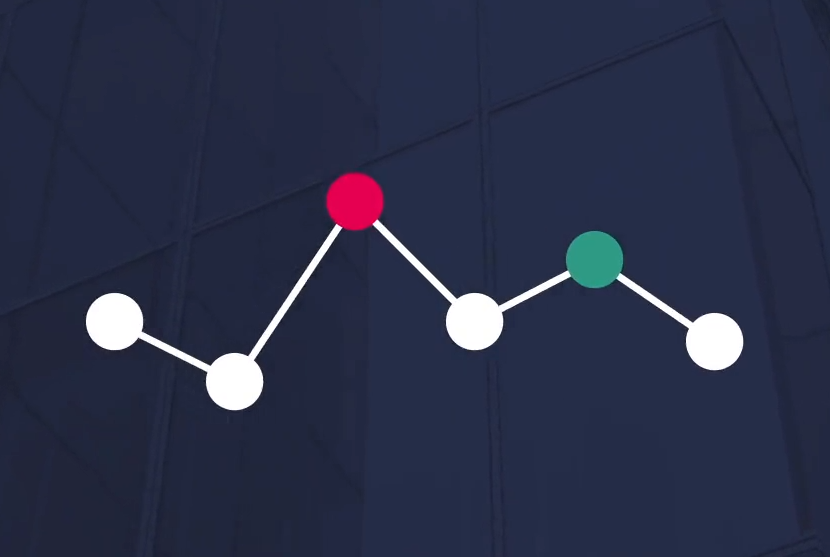 What we've learnt from this year's research into the legal recruitment market
IN serving every aspect of economic activity, the legal profession is molded by the world around it – the lawyers and firms most sensitive to that will succeed. Our practice area trends research shows a market responding to change. In the space of a year transactional law has overtaken litigation as the most popular entry point for associates. Private equity is particularly hot right now. There was a 22% deal value increase in private equity transactions in North America in 2018, according to Bain & Company, and this is shown in our own survey of associate practice allocation, with PE jumping from 10th to 6th position. In this milieu we see the leading PE firms – such as Am Law champ Kirkland – thriving.
With contentious and bankruptcy recruitment moving down the table, we see a confident economy. If you consider that your career will be defined by the practice areas you focus on in the early stages, it will pay to keep an eye on these movements. But don't enslave yourself to the market – this stage is when you need to be making the right decisions to suit everything you want from life. Choosing a firm for the right reasons is just about the best advice we can give you (and why we research firms in such detail). This year we asked associates what was important to them when they choose law firms, and the results across the US revealed this ranking of priorities for students.
Reasons why associates picked their firms in 2019
| | | |
| --- | --- | --- |
| 1 |   | Positive culture and social make-up |
| 2 |   | The intellectual challenge / Opportunity to demonstrate your skills |
| 3 |   | A high salary and bonus |
| 4 |   | A prestigious firm name |
| 5 |   | Rapid career progression and good mentoring |
| 6 |   | Having a stepping stone to your next job |
| 7 |   | Work/life balance |
| 8 |   | To become a leader in your area of practice |
| 9 |   | Pro bono / Making the world a better place |
The results show a shift since we began research a decade ago, when signifiers of career success were most important. Today's students and new lawyers reflect a generation more prepared to push back on established norms and to question BigLaw culture. It's encouraging to see students place such a premium on the intellectual challenge: they're doing this for themselves rather than their status – that wasn't always the way. Diversity and wellness have both become headline topics in the profession lately, and the way law firms address them sends important messages about the firm's overall culture.
'these incremental differences are the reason why women are so poorly represented in BigLaw leadership'
We split this ranking above by gender, and found men and women to have very similar priorities except in two areas: women were 4% more likely to look for a 'positive culture', and 8% more likely to prioritize 'pro bono/making the world a better place' when they chose their firms. This finding is now listed as reason #1,763 under Why We Need More Women Leading Law Firms.
The gender split produced interesting results elsewhere. We asked associates to rate their firms on 40 different metrics, and generally we found men to be 1% more satisfied than women – barely news in itself. Men and women tracked each other closely, except in a few areas. Women were 4% more stressed than men, while men found it 3% easier to establish and build a practice. This is unconscious bias in figures: 3% may seem trifling, but over years it accumulates and has an effect at crucial moments. The biggest variances were over the firms' efforts to retain diverse lawyers: men were 7% more forgiving of their firms in championing diversity. Men found their firms to be more accommodating in raising a family, and if male lawyers started a family, they found it easier to make partner by a gap of 8%. Firms may be putting in place measures to tackle bias, but these incremental differences are the reason why women are so poorly represented in BigLaw leadership.
'you the applicant has more consumer power than you realize in picking a law firm.'
So many social and personal issues in the profession trickle down from the fundamental law firm business model, in which client demands and commercial competition make it difficult to do much other than be a lawyer. In our research this year we asked over 3,000 associates what hours they worked last week. Only five people said zero. Assuming most firms expect lawyers to spend approximately 10% of their time on vacation, this tells you something about what lawyers do when they take a break (answer emails, respond to surveys, in case you're wondering). This graph below shows the full distribution, which includes part timers, sickness and vacation.
It's a tough job, but easy to see why high-achievers home in on it. In this profession driven by type-A personalities, can it ever scale back to address wellness or quality of life? The Milbank-led 2018 salary hike to $190k implies competition is as vigorous as ever. But could it also be a response to our findings in the top ranking, that students are placing a greater premium on quality of life and personal fulfilment in their firm choices than a decade ago? Are elite law firms aware of this and as a result are forced to bid for the top talent with higher salaries? Our advice: know that you the applicant has more consumer power than you realize in picking a law firm.
The biggest – and a perhaps unexpected catalyst – for social change in the law is likely to come from AI. If machine learning can replace the grunt work, it presents an opportunity for lawyers and firms: optimistically, it may free up time for the junior lawyer to focus on advisory and advocacy; more cynically, it may mean a reduction in staff but a continuation of the competitive hours culture. But one thing on AI is clear: it's giving law firms jitters. The race is on for the firms to invest and equip themselves with the applications and know-how ahead of their competition, and ahead of the in-house teams – if the clients invest in AI the volume of legal work reduces, so do the billable hours. We've partnered with White & Case this year to take us through the big stories in AI – follow us on social media to learn more.
Successful recruitment is about demonstrating an understanding of the environment law firms and their clients operate in, and then showing the firm the value you can bring to that environment. Doing your research will pay off. We can't give you any better advice than to shortlist practice areas and sectors first, then research the law firms acting in those sectors. Our practice area guides will help you get started with researching the market trends.
And finally, with NALP liberalizing its rules last year, that means carpe diem for you: you should view this as an opportunity to research your career and make connections earlier. We hope you find our research a useful tool in understanding this exciting step in your career.