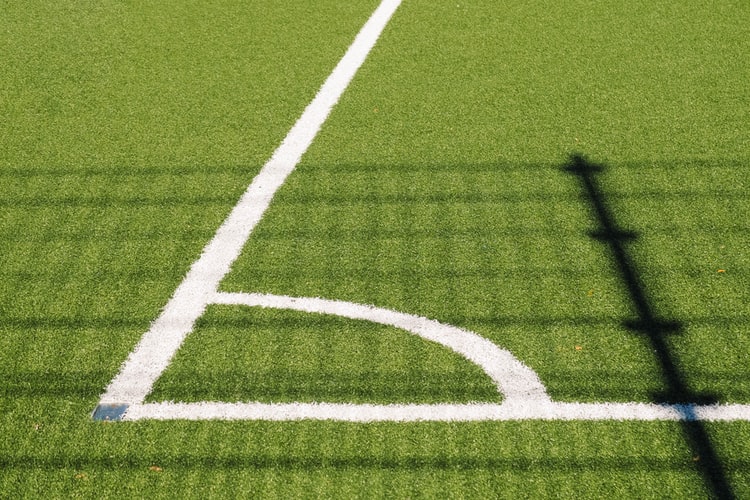 When regulations change or new rules are brought in, it's a regulatory lawyer's responsibility to know the latest and to be able to interpret new information for their clients. Legislation brought in during the Covid-19 pandemic has only served to highlight this. Here, the team at Clifford Chance tell all about working in regulatory law.
What opportunities do you believe are unique to working at Clifford Chance? 
Eric Bernstein, associate: Even among global firms, Clifford Chance's international reach stands above the rest. On any given day, I work on matters that touch multiple continents. It is incredibly rewarding to work with a team of colleagues based around the world; through this type of international practice, you gain a valuable global business perspective  
Jeff LeMaster, partner: I joined Clifford Chance as a summer law clerk in 2005. In 2013 (and before becoming partner) I spent several years working in our Hong Kong office and learning takes place at an accelerated rate. The cultural overlay for the practice of law causes everything to effectively become new again.    
"With so many offices around the world and a robust international practice, Clifford Chance is unique in that we require a group dedicated to this function."
What was it about Clifford Chance's regulatory group that interested you? 
Andrew Nelson, associate: Before joining Clifford Chance as a summer law clerk, I worked for a government regulator which allowed me to better appreciate how law firms act as a trusted advisor to clients while they navigate complex legal frameworks. With so many offices around the world and a robust international practice, Clifford Chance is unique in that we require a group dedicated to this function.  
EB: As an incoming lateral, and after researching the practice and meeting the team, I very much equated the regulatory group to a "think tank" within the firm that developed the firm's position on various US regulatory issues, including new and novel questions as they arise. For me, this meant that the work would always be interesting. Particularly during periods of global turmoil, such as the current COVID-19 crisis, the ability to understand and analyze the actions of regulators is critical to our clients. Additionally, I appreciate that the nature of the group's work facilitates interaction with different practice areas throughout the firm, which allows me to only increase my network. 
What's the most exciting deal you have worked on?
JL: The most exciting deal, for me, was, interestingly enough, one I was assigned as a first year: I was working on the sale of a number of venture capital portfolios for an asset manager based in New York. The partner on the matter was required to travel extensively during that time, and the senior associate who was leading the deal relocated to our DC office. As a result, I became the default client contact point in New York. The client hosted a luncheon with almost all of the investors in the transaction—the brokers, potential buyers, and other counsel. Being the Clifford Chance representative (and trusted to do so) among all of these incredibly smart and established stakeholders was equally nerve wracking and thrilling, and to this day remains one of my best memories from early on in my career.   
"I was tasked with drafting a comprehensive legal survey for a multibillion-dollar fintech company."
EB: Soon after I started at Clifford Chance, I was tasked with drafting a comprehensive legal survey for a multibillion-dollar fintech company to better clarify the US laws and regulations applicable to one of their business lines. The survey was part of a larger project that addressed similar laws and regulations in several other global jurisdictions. The assignment involved considering the applicability of several US banking and consumer protection laws to the business and how the business could best comply with these requirements. I worked on a team with colleagues from Clifford Chance's Tokyo, London and Amsterdam offices to complete the project.  
What are the most important qualities of a junior associate joining the group? 
JL: We give our junior associates a good deal of responsibility early on and engage them in business development from the beginning. As result, we look for juniors who have the required "soft skills" and enthusiasm. Junior associates, who bring their fresh perspectives, curiosity, and enthusiasm to the team, play a valuable role.  
EB: Because of the nature of our work, it's important for an associate to be comfortable wearing many hats. Being proactive and asking questions is critical; there will always be a new and unfamiliar legal issue.  As soon as you think you have mastered it, you learn something else. It's what keeps each day exciting.    
"It's a balancing act between detailed legal analysis and brevity, and it's not a skill that is taught in law school."
AN: Much of our job involves clear concise business writing. We distill regulations into the key points and meaningfully applicable language. It's a balancing act between detailed legal analysis and brevity, and it's not a skill that is taught in law school. I've found this focus on clear articulation to be a rewarding part of my practice.  
How would you describe the nature of the work? Cerebral? Administrative? Procedural? 
AN: Creative. In regulatory work we need to possess a keen understanding of why the client is pursuing a particular business goal. Most often the answer is intricately tied to the company's overarching global strategy. Initially we identify how the project fits into the company's big-picture goals, then we problem-solve legal solutions to meet those goals without running afoul of the rules. 
JL: From an overarching perspective, our work is almost exclusively cerebral in nature and, as a result, there is little that is routine.   
EB: Cerebral. Much of what we do requires us to constantly stay abreast of new information. We stay up to date with the regulatory environment to assess what actions could impact our clients, and develop a wide-ranging understanding of market practice to provide the best advice possible.  
What impact is the current political climate having on surrounding regulations? 
AN: Before COVID-19, the government was on a path toward embracing less regulation. There was discussion of rolling back the Volcker rule and alleviating its chilling effect on investment in the banking industry. In tandem, the SEC was reconsidering some of its past regulations. The SEC proposed changes to its Advertising Rules and opened a discussion on amending the definition of "accredited investor." After COVID-19, we are seeing the SEC's (and everyone else's) attention being pulled in a different direction.  
JL: While the SEC continues to pursue enforcement goals, its focus on facilitating capital formation seems to have been moved to the forefront, with the SEC seemingly providing daily proposals for streamlining the fund raising process and solutions. Additionally, we have seen the SEC be far more willing to meet with companies to discuss new products and lines and the legal issues surrounding products and lines and potential. I think this current state-of-play at the SEC forces lawyers to take on a more commercial and business-minded role.   
"The frequent rule making and legislation brought on by the COVID-19 crisis means that lawyers are playing a quintessential role in interpreting these regulations."
What do you value most about the group?  
AN: Camaraderie, especially now; I am constantly reminded and grateful that we all get along so well.  There's a great sense of mutual respect and trust, which is something you don't always see in the legal market. 
EB: The camaraderie. Also, the clear personal investment that the partners have in the growth and development of associates. The other members of the group, partners and associates, are always willing to share their knowledge and experiences, and that is invaluable for an attorney new to the practice. 
JL: For me, without question, the most valuable aspect of our group is the varying perspectives of each team member. Generally, the issues that we are advising on are not black and white, but rather in somewhat of a grey zone. With that mind in, I find that it is both extremely useful and interesting to discuss these issues with members of the team to get the views of other regulatory specialists.    
What is the hardest part about the practice of law and what is the most rewarding? 
 EB: The biggest challenge is staying on top of the often-changing legal landscape. The most rewarding is that you are constantly building upon your knowledge and skills, and learning new things to always satisfy your intellectual curiosity. In our area in particular, this gives you color into how our financial system works and what lies beyond the headlines. 
"When I was applying to law school, I was told by a well-seasoned lawyer that the law is a 'jealous mistress.' As it turns out, he was exactly right."
JL: When I was applying to law school, I was told by a well-seasoned lawyer that the law is a "jealous mistress." As it turns out, he was exactly right.  One of the most difficult parts of the area of law that I practice in, and the practice of law more generally, is the time required to provide excellent service and advice to clients. Easy determinations simply are not possible on most occasions. Having said that, it is the very same aspect of the profession (it's complexity) that provides some of its most rewarding experiences. Specifically, when you are able to navigate a client through a very difficult set of circumstances or provide an alternative path forward for a client to achieve their desired result, it is exceptionally gratifying.     
AN: The hardest part is definitely the pace. Much like drinking from a fire hose is difficult, keeping up with client demands when you work on dozens of matters at the same time can be a challenge. That said, our work is actually much more predictable on average than most transactional work. Predictably busy is better than boom and bust, in my opinion. In terms of the best reward: we get to be on the forefront of the most interesting and novel questions of law and that gives us the opportunity to be a force in shaping market practice for years to come.  Whenever I write something and I see it start showing up in other peoples' documents, that's when I know I've made a difference. 
What has been your experience of working in this group in the current situation with all the restrictions we now have? 
EB: Everyone genuinely cares about each other's well-being. Our weekly calls not only focus on the projects we are working on, but on how we/our families are holding up given the challenges of the present moment. Even while working remotely, my colleagues have continued to mentor me and demonstrate interest in my progression at the firm. 
AN: Again, we're all very close, even outside of work. Despite the social distancing orders, we're still in daily contact and not just about whatever matters are active today. Despite how this sounds, the partners I work for are all close friends of mine – I was at Jeff's wedding in Paris last year and I know far more about these people's lives than I ever thought I would in an employer-employee relationship. They are true mentors and I wouldn't be half the lawyer I am today without their constant guidance and support. 
---
Find out more about life as a junior associate at Clifford Chance.