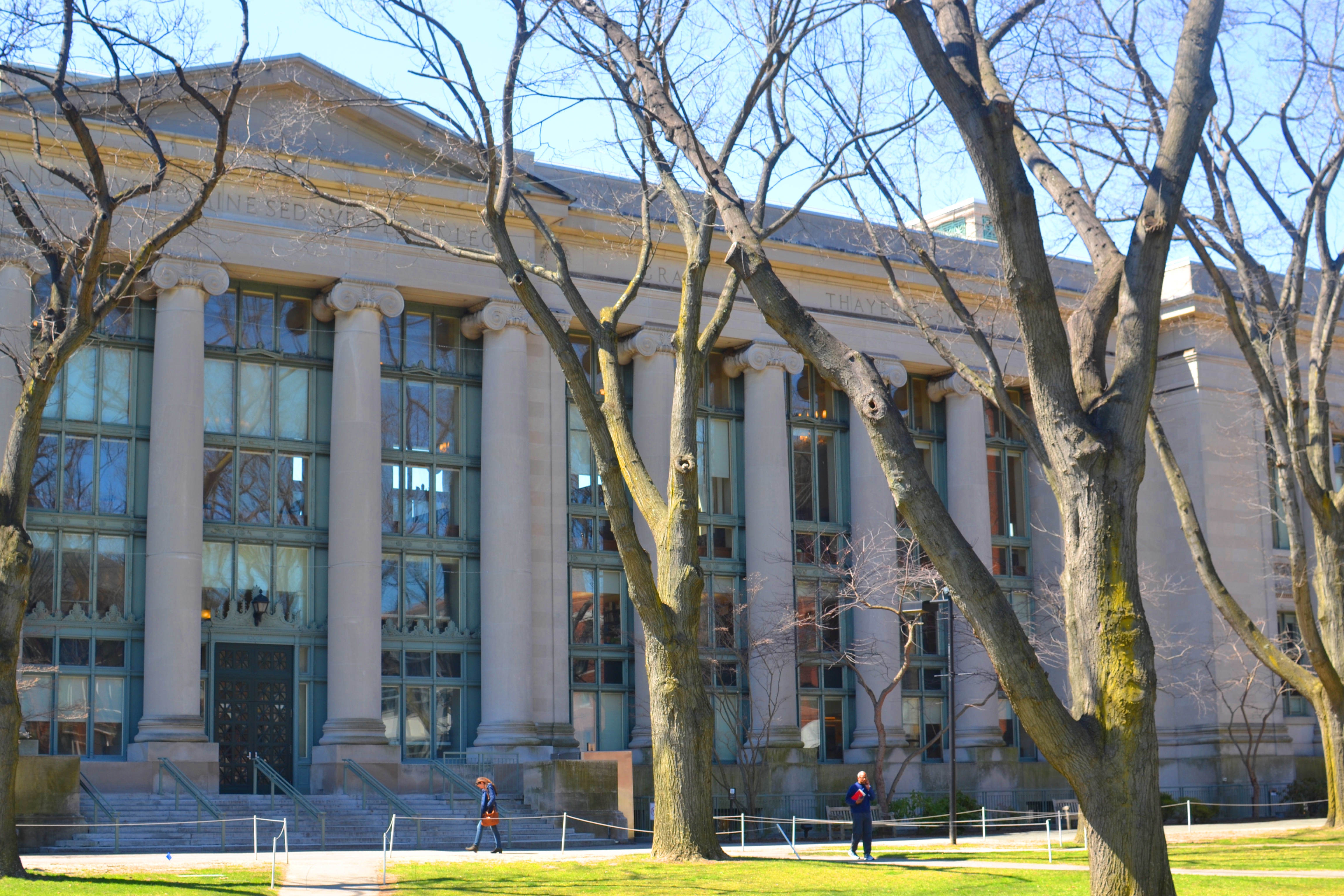 Again this year we interviewed hiring partners, managing partners and top recruiters. Here are their general tips for approaching OCIs.
On doing your research and making good decisions…
"I think that in this competitive industry walking into a firm and having a sense of what its individual lawyers do, the types of matters they work on and being able to talk about that helps to make candidates stand out." – Allen & Overy's New York managing partner, Dave Lewis
"If you are interviewing and you feel that you can't be yourself, it probably isn't the right place for you." – Alston & Bird's hiring partner Liz Price
"When people interview at firms, they should take the time to explain why the firm is of interest to them. We are interested in investing in people who have a genuine interest in us." – Arnold & Porter's chairman Richard Alexander
"I've found over the years that the primary driver of success is creating the right environment for yourself. You enjoy the work more. I think it's critical that students choose a place where they really feel comfortable and respected, and can have some degree of control over the direction of their career." – Jonathan Schaffzin, member of Cahill's executive committee.
"Find a law firm and practice that suits your intellectual passions. It's important for law students to figure out the type of environment they want, and choose a firm that aligns best with that. It's a tough profession." – Wilson Sonsini managing partner Douglas Clark
"In their first year of law school, students should take a critical look at their preferred style of learning and working and aim to understand in what settings they excel. It's imperative to research different practice areas and make the most of networking opportunities to connect with practicing lawyers. Students don't necessarily need to know they want to go into project finance, but it's wise to distinguish between litigation and corporate, for example, and target something you enjoy from an early stage in your career." – Director of Legal Recruiting, Rebecca Bradley, Foley & Lardner
"I don't think having a career as a generalist litigator is something I'd recommend to my kid. I'd say, specialize in something. Be a healthcare litigator or a white-collar criminal defense litigator. I think it's now more important than ever that young people find a passion for a certain industry to really help them drive their career path, because our clients are demanding deep industry knowledge. If you want to be successful in this business you really have to be a trusted adviser. The best way to do it is, one, care about your clients, two, understand the industry, then lastly, provide excellent legal service. And I don't think you could start to focus too early on those areas." – McDermott chairman Ira Coleman
And a contrasting opinion…
"Keep your mind open. Don't come into this process with any preconceptions – you don't really know where the next opportunity is going to be. Take a broad view, and you might be surprised. When I came out of law school, I thought I would be an antitrust litigator. I went down a different path, so I would advise others to go into it with their eyes open and don't have preconceived notions about your future." – US regional managing partner Peter Lyons, Freshfields.
On developing an employable mindset…
"The practice of law when I first started is different from what it is now – you have to be flexible and understand change. There are challenges the next generation of lawyers will face, that we didn't. Our challenge was embracing technology. Something else will impact theirs, but change is good and healthy, and valuable to our clients. They should be sensitive to the changes they experience, but embrace it and don't be fearful." – Cozen O'Connor managing partner Vince McGuinness
"It helps if you are excited to learn, if you have judgment, if you can focus on what it is that's important, and if you can see the big picture and not get caught up in minutiae. You should be hungry and willing to take on challenges in circumstances where, as an associate, you may not think you are ready. It also helps to be resilient. You have to learn to shake off a few mistakes and keep progressing. We all make mistakes and it is part of the learning process." – Scott Bennett, Corporate Hiring Partner, Cravath
"My advice is to always have the 'wow' factor in mind. By that, I mean to always do a really good job of absolutely everything that you're doing. Always be looking to impress people with your work so people will say 'wow, what a good lawyer and firm!' Good things will happen and doors will open up, whether at a firm like ours, or with a particular client. My other piece of advice is to be proactive with your career. If you want to do a particular type of work, you should ask for it in a professional and polite way. And be passionate about what you're doing! You will excel at what you're doing if you are passionate about it. Lastly, absolutely maintain a work-life balance. That's very, very important, both to you and to the firm. The better you maintain that, the more passionate you'll be." – Weil executive partner Barry Wolf
On resumes…
"The best thing I think you can do in your 1L summer is take a position in some sort of legal field. It doesn't necessarily have to be a law firm – clerking for a judge is great too, or working for organizations where you're demonstrating legal skills. If you know what office you're interested in, it's great if you have a connection to that particular area in your 1L summer too." – Dykema hiring partner Lisa Brown
"We love to see people who have started their own businesses or those who are veterans – to me that shows a tremendous work ethic and a high degree of resilience. They are attributes that I have a lot of respect for." – recruiting partner Carolyn Hoecker Luedtke, Munger
"At the bottom of a resume there's space for additional information, and my advice would be to use that for something that makes you stand out, like baking or what you like to read instead of a class you took or being able to use Excel." – a DLA Piper associate
On interview performance…
"I know it's hard to do, but selling yourself is important. Some people are overly shy and don't want to sound like they're bragging but you need to tell your story and be positive about the attributes that make you a great candidate, not in an abrasive way but in a confident, straightforward way. Talk about yourself the way your mom or dad would talk about your accomplishments, although I know this isn't 100% intuitive for people in their early twenties applying for their first jobs." – hiring partner Mark Hayek, Fried Frank
"The key is to know your narrative and that means being prepared to discuss anything on your resume. It's also important to come armed with questions you have about the firm that will help you decide whether the firm is right for you." – national hiring partner Emily Rapalino, Goodwin
"By the time candidates get to interview, they've been pre-screened for academic qualities and their grades meet the criteria. The callback is much more focused on personality and fit, so I think attitude, effort and exuberance go a long way. A huge selling point is when someone can express their passion about wanting to come work with us. It's people that are uniquely interested in this firm and practicing in BigLaw that really stand out to us." – Winston & Strawn hiring partner Bill O'Neil
 "When I interview law students I tell them that the key to being successful is not viewing the law as simply a job – it's not enough to take an assignment and hand it back complete. To be really successful you have to own the project and always think about what comes next; you should master the case or deal and become indispensable by learning about every aspect of it." – DC managing partner Bill Stein, Hughes Hubbard
"I think at an interview level – and as an associate moving up through the ranks – there's a constant evaluation of the potential to develop business... Our approach is more 'is this somebody who – from a core criteria and competency perspective – we believe has the potential to enjoy being a business developer?'" – Sheppard Mullin's chief HR officer Bess Sully
"Some people out of law school look good on paper, but just because you have a good resume doesn't mean you have a great story. I had a candidate once who was a leader of a Starbucks team. They thought they didn't stand a chance against someone who'd done a fancy internship. But they were impressive because they could show how their experience could help them in the field of law. What they demonstrated was a skill in understanding clients and not tolerating sloppiness or incomplete work. That shows the drive that will help them succeed at MoFo." – Diane Cardona Downs, chief legal talent officer at Morrison & Foerster
"I always tell candidates to consider how their experiences demonstrate passion, initiative, leadership and commitment. Last year I interviewed a woman who loved competitive mountain biking – it was so different and she was so passionate, talking about why it really fitted her and why she loved it. It also wasn't at all consistent with the other things on her resume, so it was particularly interesting. I've also spent a 20-minute interview talking about podcasts, and that allowed me to understand what made that person tick and gave us something to connect on. Above all, we're looking for people who can develop relationships, stand up in front of courts, clients and boardrooms, and be articulate and relate to them." – firm-wide hiring partner Sharyl Reisman, Jones Day
"I still believe this is a fantastic job for young professionals. You have the ability to work closely with one another and with clients. There is so much intellectual stimulation, so many ways to use technology to help make the practice of law easy and more interesting. I think that if you can couple all of those things with the ability to give back – to support pro bono and people's efforts in the community – then you can have a job with great meaning. I'm always excited to talk to people about what we're doing and what students should be looking for. It really is a great profession." – Morgan Lewis chair Jami Wintz McKeon.
And how to react to the hot topics of the day…
"AI is not only going to blow up, I think it's going to be pervasive and ubiquitous. Blockchain has the potential to revolutionize how business is conducted and change the landscape completely. For us, it is not just about being on top of technologies like AI and blockchain, it's about representing the companies creating them and shaping the future. Tech companies come out of a garage and within two years are major consumers of legal services." – Cooley CEO Joe Conroy
"I don't think it's ever been as important in our recent past as it is now, to have the best and brightest promoting the rule of law. I think it's going to be turbulent times ahead, but also important and interesting times to be engaged in the legal realm. I would encourage students to embrace that. When things are challenging, we as lawyers have a special responsibility to promote what's right, what needs to be done, and to protect our clients." – Dykema CEO Peter Kellett
"It's clearly an industry that is rapidly changing. It's going to be much more competitive, and as a result of that, there will be more pressures placed on associates and partners making it a much more challenging profession. I was recently discussing the differences in medicine and law with a friend of mine who is a surgeon. He made the comparison that it would be like cutting into a patient and finding that the patient's organs are all in different places. The age of being able to know what's coming next is evaporating." – Holland & Knight's managing partner Steven Sonberg
"There'll be changes in this profession, and they'll occur at an accelerating pace over the years to come. It's a great profession, and will always be in demand. People will always need counsel and advice to get from point A to B, or out of difficult situations. It's very gratifying and I would encourage students to stay with it – there'll be disruption to the industry (as there will be with lots of industries), but the need for good, sage counsel will always be present." – Simpson's chairman Bill Dougherty.