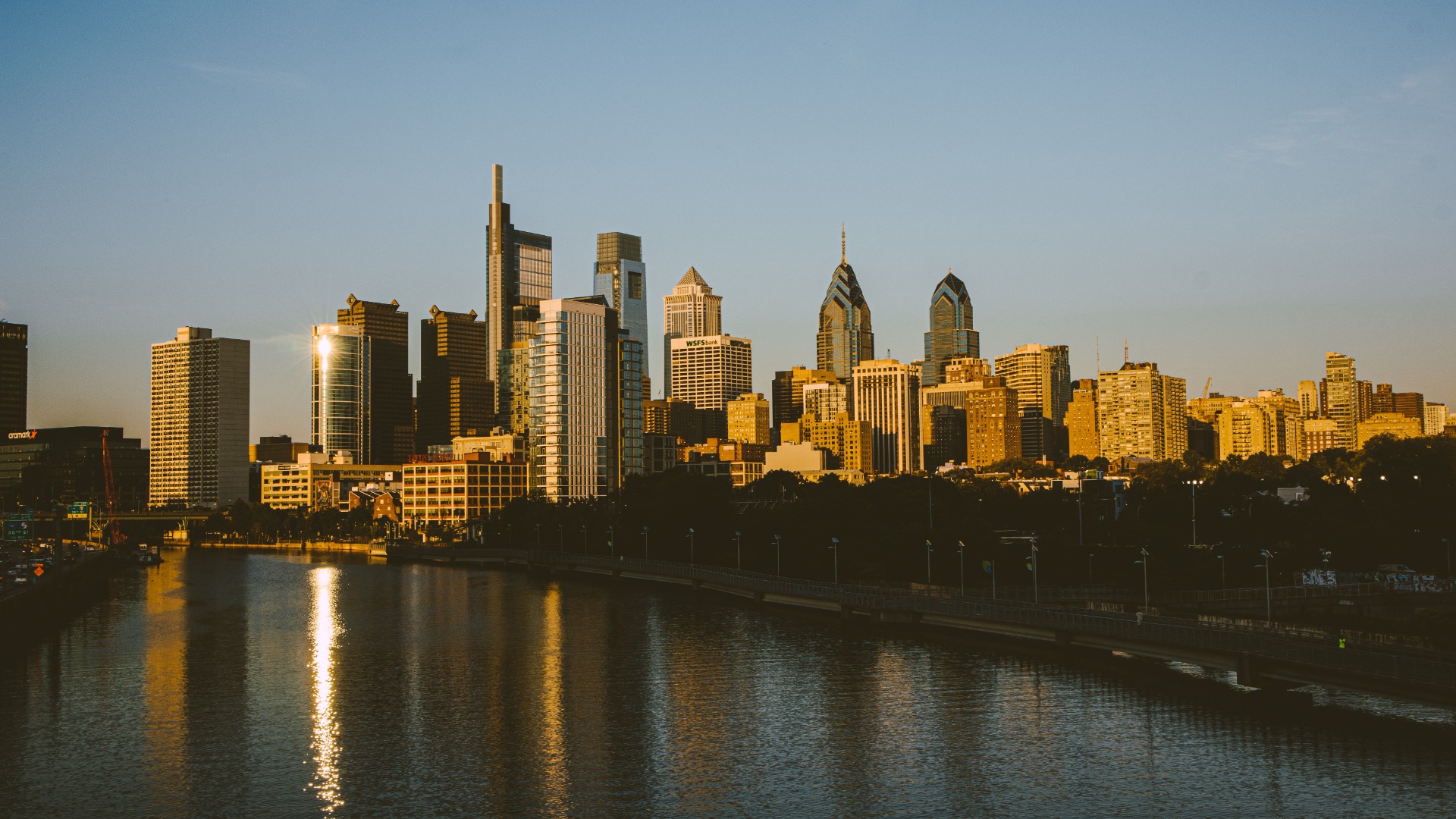 Sure, there's nothing you can't do in New York, but there are plenty more dreams to be made outside the concrete jungle. Recruiters at Lateral Link tell us more…
BigLaw and the Big Apple go hand in hand. New York is the default location for many of the world's most elite firms, and if they're not headquartered in NYC, chances are you thought they were! Kirkland & Ellis, Latham & Watkins, and Ropes & Gray are just three examples of premier firms whose HQs are outside of New York, but their NYC bases are so huge that they've almost got HQ status, and often surpass the founding office in headcount.
That New York reputation means neighboring markets often get overlooked, but you don't need to focus solely on NYC if sophisticated work is what you're looking for. The northeast is home to other major legal hubs, like Philadelphia and Boston, each of which come with their fair share of top, full-service firms and constantly evolving work.
Even though the sports rivalry in the northeast might trick you into thinking everyone's butting heads, the truth is there's a lot of consistency and cross-office collaboration when it comes to the legal work. This is especially true post-pandemic, since you can easily do the same work no matter which office you're in. However, each jurisdiction does have its own unique flavor, so we spoke to Lateral Link principals Andrew Clyne and Abby Gordon, and director J'lene Mortimer to find out what you really need to know...
New York City
If you take a bite out of the Big Apple, you can get a taste of pretty much everything there is to offer. "New York City and its robust legal market is no secret," Clyne explains, highlighting the profession's long history in the city and its ties to Wall Street and all things banking and finance. Real estate, insurance and high stakes litigation are other core practices in the city but, beyond its bread-and-butter work, New York is really the birthplace of BigLaw. "Cravath created the modern associate/partner model in the early 1900s," Clyne explains. "Hiring associates straight from law school, paying them an actual salary, the pyramid structure, partner specialization... that was all born in New York, and it's a model we still see throughout the AmLaw 200 today."
"Tech is here to stay in NYC!"
There's clearly a lot of opportunity, but New York's certainly not just about financial services. Tech's been at home in New York for the last 25 or so years; Broadway and the Flatiron district were even dubbed 'Silicon Alley' thanks to the dot-com boom in the 1990s which saw many a tech company spring up in the metropolis. Though many of those early companies, and the nickname itself, did not survive, the tech industry certainly did. In fact, it's expanded beyond its Midtown Manhattan roots over the last 20 years and is now home to companies of all sizes including Facebook and Google. It's this growth which has drawn many prominent Silicon Valley law firms to the city over the past decade and a half – "a trend that has bolstered New York City's reputation in the tech sector," Clyne explains. It's also introduced emerging companies and venture capital work to a whole new pool of lawyers in the city who once would have had to move to California to find the same type of work. And while the volume of tech deals may ebb and flow in the course of the normal business cycle, Clyne assures us, "Tech is here to stay in NYC!"
If there's one thing that's consistent with New York, it's that "firms do work you hard here. That happens in other large markets around the country and the world too, but New Yorkers seem to embrace it more – or, at least, are more defined by it." Anyone versed in the world of BigLaw will be familiar with billable hour targets; these targets can be high, as can be the pressure to hit said targets. Clyne explains that for many firms further down the AmLaw list, billable targets are usually an actual requirement for year-end bonuses and sometimes even class-year promotion. For higher-ranked firms, he notes this has not historically been the case, though "we're now seeing some of those firms implement stricter hours and bonus requirements. Whether that's a temporary measure in a slower market, or a permanent change, only time will tell." Hour targets aside, it's a market that will introduce you to some of the most sophisticated clients and work. "Whether you're aiming for partnership or intend to take the path in-house or to the government, BigLaw in NYC is a tremendous opportunity to learn and develop your legal skills… and a thick skin!"
It's a thick skin that'll come in handy in any urban metropolis. Let's not forget the high cost of living (according to Economist Intelligence, NYC is the most expensive city in the world, joint with Singapore). So for many associates, NYC is a great springboard for their career, rather than the end destination. After getting New York training, some will stay to make partner, but many move out to smaller markets where there's a better cost of living.
Tri-state area
Many associates who do leave NYC don't go too far, often settling around the tri-state area. "Within 90 minutes of the city, you're still considered part of the NYC metro area, and very much a part of the New York legal ecosystem," Clyne explains. When it comes to legal hotspots, keep your eye out for opportunities around southern Connecticut, Westchester County and northern New Jersey.
If you're looking for insurance work, Connecticut is where you want to be. "Hartford is known as the 'insurance capital of the world' and the related legal work flows to firms throughout the state, including those in Stamford," Clyne tells us. "Also in southern Connecticut, you'll find smaller cities like Greenwich and Westport which are well-connected to Wall Street and cater to legal practices in wealth management, tax, and trusts & estates." You'll also be spoiled for choice when it comes to private equity and hedge funds in southern Connecticut which often attract BigLaw lawyers looking to make the move in-house.
Look a little further west in the New York suburbs of Westchester and you'll find a bunch of major offices of Fortune 100 companies. To give you a few buzzworthy names, IBM, Pepsi and Mastercard are all headquartered in Westchester. There are also plenty of smaller boutiques and law firms in the area. It has the suburban benefit of being removed from New York's hustle culture, but the city is still accessible. The cost of living is still high, but the higher property tax in Westchester, Connecticut and northern New Jersey means they've got some of the best public schools. It's a draw for many as they move out of shared city apartments and start suburban family life.
Northern New Jersey also has a thriving pharmaceutical scene so there's plenty of healthcare, pharmaceutical IP and patent work going around. A good few international firms have significant offices in northern New Jersey, such as DLA Piper and Dentons, as well as New Jersey natives Lowenstein Sandler, McCarter & English and Cole Schotz (all of which are in the AmLaw 200). So even though New York dominates many of the headlines, there are certainly other significant legal markets nearby.
Philadelphia
Philly's closer to NYC than much of the state of New York itself, but it's a thriving legal market in its own right. Variety is the spice of life: Philly firms work with clients across the Greater Philadelphia region, which spans southeastern Pennsylvania, southern New Jersey and northern Delaware (Wilmington). It's also worth noting that Philadelphia itself is home to over a dozen Fortune 500 companies. "Currently, some of the top industries and practices are healthcare, life sciences, private equity, financial services, and real estate," Mortimer explains.
"Cell and gene therapies first emerged from the research done at the University of Pennsylvania several decades ago…"
Boston might be the better-known life sciences hub, but don't be too quick to overlook what Philadelphia has to offer. According to Commercial Cafe, the Philly metro area sits among the top ten life sciences markets in the US. The city's certainly caught the attention of many big AmLaw firms looking to tap into what the area has to offer; Goodwin set up shop here in early 2023, for example. Plenty of major pharmaceutical companies, like AstraZeneca, Bristol Myers Squibb, GSK, Johnson & Johnson, and Merck, have a strong presence in the area, not to mention the hundreds of other life sciences companies. "The Philly area has been nicknamed 'Cellicon Valley' because it has become a hotbed for cell and gene therapies over the years," Mortimer details, adding, "Cell and gene therapies first emerged from the research done at the University of Pennsylvania several decades ago, and now Penn has a dedicated arm (the Penn Center for Innovation) for developing new companies." What's more, "While 2022 was a slower year for IPOs," Mortimer tells us, "A dozen life science companies with a strong presence in the Philly area went public through an IPO in 2020 and 2021."
While corporate is traditionally a top practice in Philadelphia, the city is also known to be a very plaintiff-friendly jurisdiction for litigation. Historically, juries have tended to award larger verdicts to plaintiffs in Philadelphia than elsewhere, meaning plaintiffs lawyers are more likely to choose to file in the city to get a favorable outcome. Look no further than the case of former Philly Eagles captain Chris Maragos, who, earlier this year, won an eye-watering $43.5 million in a lawsuit filed against his doctors. As a result, Mortimer tells us more AmLaw 100 firms are making moves to strengthen their product liability offerings in the area: "This was the case for Nelson Mullins, which opened up an office in a Philadelphia suburb with a trio of litigators specialized in product liability defense in 2022."
On top of the AmLaw firms branching out to the Philly market, you'll find a number of AmLaw 100 firms with origins in the city, including Morgan, Lewis & Bockius, Dechert and Duane Morris; the combination makes it fertile ground for laterals and new associates alike. A legal career in Philadelphia comes with the promise of a lower cost of living while still being able to be part of a major metropolis. On top of this, Mortimer highlights the city's "excellent public transportation both to and from the suburbs. We see candidates who are moving here from New York and other major cities. Some are coming back home, others move here when they start a family." She adds, "You can migrate to the suburbs, buy a nice house near good schools, and still commute into the city. It's really a good lifestyle overall."
You can also easily make a day trip to NYC if you're missing the big city rush, but local days out could include visits to the Franklin Institute, and Mortimer suggests making time to head to the 'burbs to see Valley Forge Historical Park and Longwood Gardens – Philly is America's Garden Capital after all! We're all aware of how popular the city's sports and cheesesteaks are, but a possible less well-known staple of Philadelphia living is summer vacations at 'the Shore,' aka the South Jersey beaches. "People automatically assume that you will spend at least some part of your summer at the Shore – and if you don't, be prepared to get some funny looks!" Mortimer laughs. And if you want to fit in with the locals, make shore not to call it the beach instead!
Boston
It's the hub of New England, and it's no secret that Boston is most famous for life sciences. "Everyone in Boston claims at least some experience working with life sciences and tech clients," Gordon explains. "These are the predominant industries here, as well as the interplay between the two: biotech and related fields." In terms of practice areas, Boston was traditionally known for general corporate work, as well as private equity, private funds, real estate, and litigation. Despite what it's best known for, there really isn't any type of practice you can't find in Boston now. Gordon continues, "A number of AmLaw 100 firms opened offices in Boston in the past ten or so years in large part to capture that life sciences and tech work. But many of these offices have become full-service, especially over the pandemic when people could work remotely so where you were based became less important."
"Anyone with solid transactional, patent or other IP experience, or any sort of life sciences or tech background will be especially marketable in Boston."
The good news is you no longer need to show ties to Boston to land a job there. It has all the practice areas and the same level of sophistication of work as New York, so Boston-based firms often look to the New York market for talent. There's less of a difference between the two markets and, although Boston firms value New York training, Gordon suggests that "anyone with solid transactional, patent or other IP experience, or any sort of life sciences or tech background will be especially marketable in Boston." Don't be dissuaded because your practice area wasn't traditionally 'done' in Boston – there's even capital markets and project finance work in Boston now! And while Boston may be known as the place to go home to when starting a family, many young lawyers do start their legal careers here. Gordon reminds us that Boston is a big student town and "you find a lot of young professionals here who stay after university."
Although, like many cities, the midsized and smaller firms might not pay Cravath-scale salaries, the top AmLaw and boutique firms certainly do. On top of this, Boston's cost of living and rent prices are significantly lower than in NYC, plus there's a lower state income tax and no city tax, making your take-home pay automatically higher. It's also easier to commute from the suburbs in Boston, which is great for professionals moving to the area as they start a family. Despite these perks, Gordon recognizes that "a lot of people are turned off by the city's reputation for being so cold. Yes, the winters are cold. We get more snow and spring is a little slower coming, but the weather is not all that different to New York." In fact, Massachusetts only makes it to number 18 on the World Population Review's list of the country's coldest states (with New York at 13)! Vermont, Maine and New Hampshire do make the top ten so, naturally, that's where you'll find the best skiing. "New England's top ski resorts are doable as a weekend trip," Gordon tells us. That's your winter plans sorted! "There are plenty of options for year-round day trips to escape the city as well. You have much better access to the outdoors from Boston than from New York City," Gordon explains. In the summer, many people head to Maine or Cape Cod. Seafood lovers will love the local food scene and the North End is home to Boston's own Little Italy.
Top tips for laterals
It's always great to be able to tell a story about your connection to the area when lateralling to another state or city, but in bigger markets like New York or Boston that's not the be all and end all. However, Mortimer suggests that because Philadelphia is a smaller, more tight-knit market, "being able to show how you have a connection to the town" can strengthen an application to work in the area.
More importantly, "A lot of firms want to know you want to be at their firm specifically. Being informed about their work and showing you care about their practice groups and have read about their latest deals can make you stand out." One thing to bear in mind is that it'll always be a little trickier to lateral to new states as you will need to take the bar exam or be able to waive in.
Looking further ahead, Gordon adds that while making partner is "never easy or guaranteed, being open to other markets can offer some great opportunities. Maybe that's moving to a recently opened office in Boston where you can be a part of building the office from the ground up. Maybe that's moving to an established Boston office that is eager for fresh talent to compete with all the new offices." Making share partner is a lofty goal in any AmLaw 200 firm, but Clyne reminds us that making non-share partner can still be realistic. "A lot of people don't think about partnership when they start their careers, but we always tell potential laterals to at least consider whether they want that. The practice area you choose will make a difference, so be strategic." Core transactional practice areas generally make a lot of money, as well as any group that does finance work with big-name clients and companies. These high-earning groups typically promote more attorneys to partner, but it can be trickier in more niche practice areas.
Lateral Link suggests that working with a recruiter can help you better visualize your goals and identify the firms that will help you advance. Mortimer notes, "Working with a recruiter can help a candidate understand if the firm would be a good fit for the long run." It's not always on associates' radars, but she highlights, "Business development is a critical piece of making partner at an AmLaw firm." Gordon adds, "The process can take a few months or more, so start thinking about the move early on. Keep your materials in order, talk with recruiters and find one recruiter you trust to keep an ongoing relationship with."
---