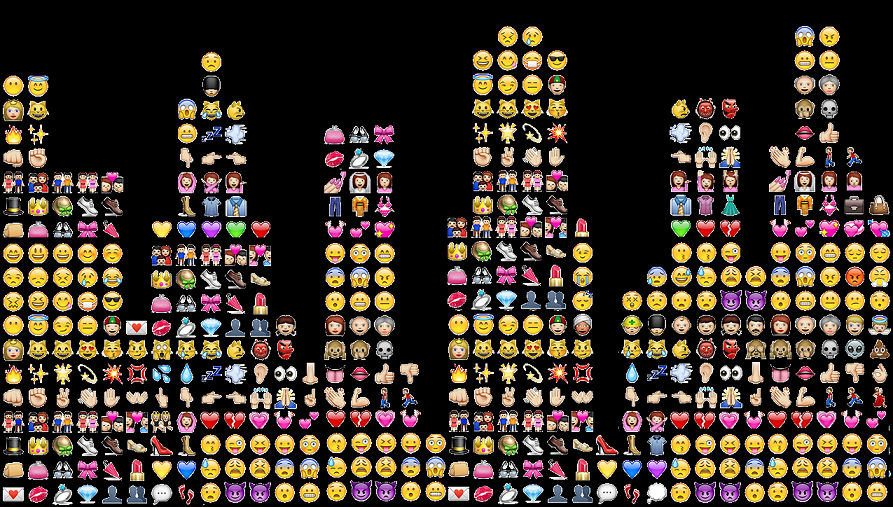 Money does buy happiness | Boston lawyers are the happiest | Baker & McKenzie's associates were the most pleasantly surprised – interpreting Chambers Associate's happiness survey
Published June 2015
WE asked every associate interviewee how happy they were and how stressed they were. They gave us a rating, and also told us how happy and stressed they expected to be before they joined the firm.
But happiness is relative, we hear you shout: sipping a nice cup of tea in your rose garden might well get the same top rating as chugging the elixir of life on spring break. Everyone has their own definition of happiness. Each firm attracts a different type of candidate, each with a different take on life, so the expectation factor helped us moderate the scores and compare firm-to-firm.
More crucially, our telephone interviews then segued into conversations about why associates were happy or unhappy, or how each firm was handling their stress. Each Inside View explores these topics in detail.
Boston lawyers have all the fun… no, really
The sun doesn't always shine in California, says our analysis of regional happiness in the US. West Coasters placed the greatest importance on happiness in their careers (11% above the national average of 82%), but when they viewed the reality, they were the least enchanted. Boston-bound students, however, were the most pessimistic (8% behind Californians), but were also the most pleasantly surprised in the US: Bostonians were 22% happier than expected, compared to Cali's 12%.
Associate stress correlates with this. The New Englanders expected the worst but reported the lowest stress levels, while the sunny Californian temperament was abruptly rained on with the highest stress rating in the survey.
| | | |
| --- | --- | --- |
| Rank | Happiest associates (exceeding expectation) | Most stressed associates |
| 1 | Boston & New England (+2.2/10) | California (5.9/10) |
| 2 | Texas (+1.5/10) | Texas (5.6/10) |
| 3 | New York & DC (+1.4/10) | Midwest (5.5/10) |
| 4 | Midwest (+1.3/10) | New York & DC (5.4/10) |
| 5 | California (+1.2/10) | Boston & New England (5.3/10) |
For the greater good or the root of all evil?
Firms group distinctly into those that pay $160,000 to first years and those that don't. We tested each camp on how happy their associates were, and those on the higher salaries were 20% happier than those earning below.
To take this as a clear cause-and-effect headline would be too simple: firms paying the top salaries also identify with greater prestige, rosier career paths, top-quality work, and more free gyms to get those endorphins circulating. So whether this happiness is based on the reward of knowing your work matters or the smugness of finally arriving in your dream job, we know money is only part of the story.
On the other end of the spectrum we tested whether pro bono work correlated with happiness. We ranked firms highest to lowest by the hours of pro bono posted per associate and a clear trend appeared: the top half of the group were 20% happier than the bottom half.
From speaking to associates, we know how much value they place on the opportunity to take on pro bono cases, and for this to be encouraged and safeguarded by firms. Dedication to pro bono is often a sign of the firm's approach to corporate responsibility – a quality students are hunting out more and more in their future firms. But we also know that pro bono hours increase at bigger firms, which can devote more resources to it. Let's just remember this is the same group of firms paying the top salaries, so we've come full circle.
Those on the higher salaries were 20% happier.
Let's also look at firm size – a key factor in a law firm's culture, influencing everything from the way it staffs teams to the likelihood of international placements. The most distinct difference came from the top 25 firms by headcount, which were 22% happier than the bottom three quarters. Stress levels, however, had no clear relationship to size.
The Chambers USA rankings present a different story. The firms performing in the top 25 across the US pitted against the bottom 25 showed no difference in happiness levels, but the stress experienced in these two groups was more distinct. No surprise that the top performers were more stressed-out than the bottom group, but suffering the most was the middle 50% – perhaps a product of their striving for the top rankings.
The Chambers Associate happiness rankings
This ranking is based on the raw figures for how each interviewee rated their happiness. We noted above that we can't compare like-for-like without looking at expectation.
"I'd be stressed even if I was on a beach with a drink, and that's what makes me a good lawyer."
We took the difference between expectation and reality, then ranked the new results. This top-ten acknowledges that all happiness is relative, so in fact this shows the firms that managed expectations the best. Note that Baker & McKenzie and McKenna Long feature in both tables, so we can safely conclude that these associates are experiencing genuine happiness. Associates didn't hold back either: "Long hours aside, I think Baker's the best place in the world, and they're not paying me to say that."
Here we see the firms where associates joined with high expectations of happiness. This is equally a measure of the firm's branding strength: if the associates turn out to be happy once they arrive then the market perception was spot-on. So, well done to Munger Tolles, Snell & Wilmer, and Wilkie Farr for also featuring in the happiest top-ten.
The other firms in this table are not unhappy places, by any stretch. Our Davis Polk associates, for example, told us "it had a reputation as the nicest place to work out of the top five or ten New York corporate firms." What they found was that "we're a bit more buttoned-up than other firms," but if camaraderie equals job satisfaction, then it was comforting to hear, "We hang out a lot outside the office."  In fact Davis Polk's associates this year couldn't use the word 'nice' enough times to describe the refined culture there. It's worth looking at these firms in the Inside View: the associate experience at each is still positive but more nuanced than a ranking can express.
This table begs the question 'why did you join'? It's about career-building, stupid! Plus, the Chambers Associate reviews of all these firms paint a far rosier prospect than what our once self-loathing interviewees were seeking. It may be that these firms should address their brand image, but congrats to them for managing expectations so well that their associates could only experience euphoria on arrival. This shows, with many of these firms also featuring in the 'most pleasantly surprised' table, and another score for Baker & McKenzie.
The stress test
In our interviews this year, one Reed Smith associate told us "I'd be stressed even if I was on a beach with a drink – and that's what makes me a good lawyer." This mind-set will be familiar to the many type-A candidates entering the profession. They channel stress into positive, productive energy – that's what they thrive on, and that's why they're attracted to the most competitive firms.
It was surprising to hear Reed Smith's associates claiming stress levels up there with the Manhattan heavies. Less of a shock was the likes of Davis Polk, Cravath, and Shearman's associates reporting above-average stress ratings: these firms have a "culture of working very hard and striving for perfection," as one Cravath associate put it. And as a training ground they are first class: Cravath associates told us this year how they would be given "something ridiculously difficult and just say 'it's up to you to figure it out.'"
BigLaw doesn't have to be stressful. "I would rate my stress levels here as one out of ten. My mother is stressful – she's responsible for the other nine," one Alston & Bird associate chirped. In part the stress rating is down to how the individual approaches it, but also how the firm manages it. Alston & Bird, incidentally, does pretty well in the ranking below.
If we view stress as inevitable in BigLaw, then (if managed well) it should be a positive force for productivity, so what counts is the net effect: the residual happiness as shown in the table here.
Holland & Knight oozes Floridian joie-de-vivre, as much as a BigLaw firm can. Harris, Wiltshire's performance is typical of this bunch, with associates telling us; "There's just a real sense of community here," making the difference during the deadlines. We should note that Harris' first years receive the highest salary in our survey: $167,850.
The wild cards here are Skadden, with its culture of "everything we produce should be the absolute best in our industry," and the magic circle firms Freshfields and Linklaters. But our interviews with Skadden's associates revealed some exceptional positivity – "I can't even imagine the time and money they've poured into our training" – and they achieve because "they expect the same level of effort from you in return."
A comparable win-win culture exists at the magic circle firms, but they also manage stress via other factors, like a "civilized European" approach to taking vacation. Finally, the way a firm staffs its teams and makes its money has an impact, as at Freshfields: "Our partnership is lock-step, so we attract a different kind of person to the usual eat-what-you-kill elite US firm. Nobody is scary; we're all respected members of the same team."
--------------
As you can see, rating satisfaction is very subjective. For that reason we have avoided presenting a comprehensive ranking. The top tens above provide a fair view of the associate experience, but by no means tell the whole story. We recommend reading the Inside View for any firms that interest you. And as you begin your career, remember the words of Eleanor Roosevelt: "Happiness is not a goal; it is a by-product." 
"Long hours aside, I think Baker's the best place in the world, and they're not paying me to say that."