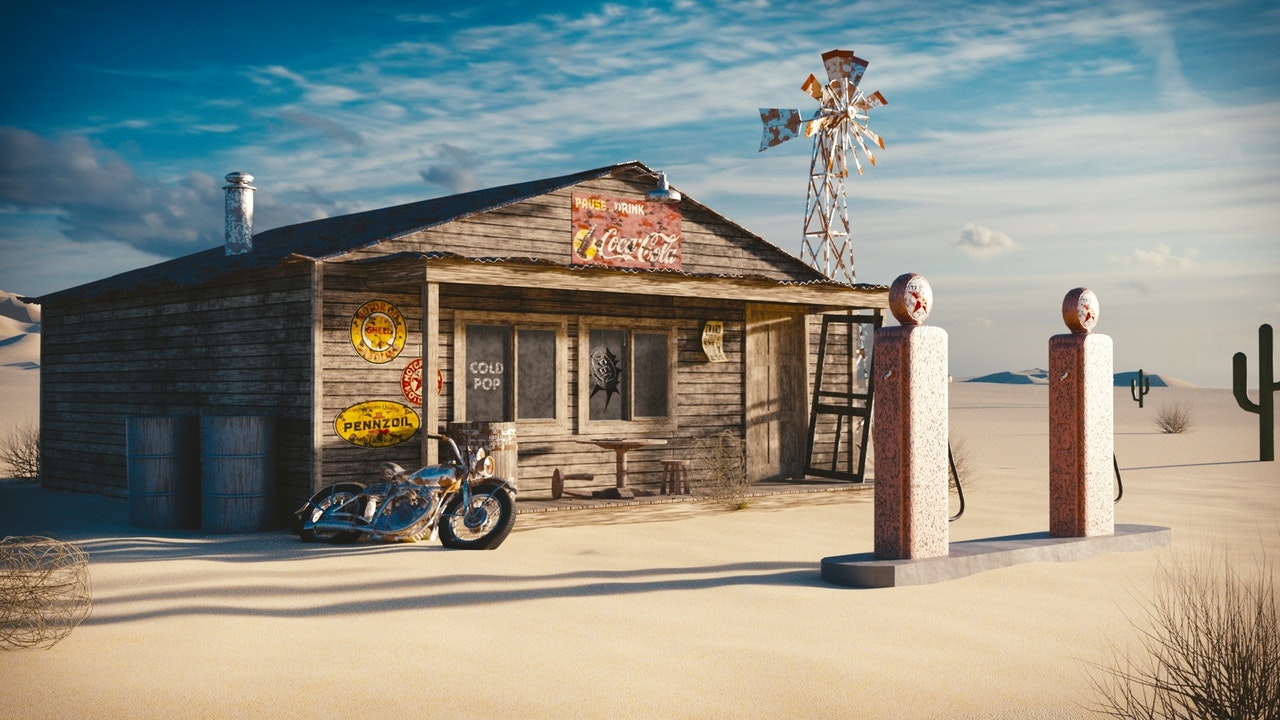 Left out of the loop, or happier all-round? We take a look at the lives of associates at mega firms' satellite locations.
Empire building is almost mandatory in BigLaw. The large majority of firms listed in Chambers Associate operate out of more than one US office; even those lacking an international presence typically spread themselves across the country. But, as we're sure you know, firms' resources aren't spread evenly. In some cases, the size differences between a firm's HQ and its other bases can be enormous. This example is quite typical: when we researched Shearman & Sterling in 2017, its New York base listed 80 junior associates, while its second-largest in DC was home to just nine – the remaining offices took a couple at most.
We conduct interviews with associates in as many offices as possible. But given the distribution of every firm's associates, it's far easier to find out about life in the HQ. In every major city in the US, students have the option of applying to a local firm with its HQ based there, so to join a satellite office of a national network is a deliberate career decision.
Say you're a student in Georgia, you might consider the two local heavyweights King & Spalding or Alston & Bird – both international firms. But you might also consider Paul Hastings or Jones Day, which each have well reputed offices in the city. A student in Massachusetts might consider firms like Ropes & Gray, Goodwin, Choate or Mintz Levin, with their Boston HQs, or the generous array of BigLaw's satellite offices in town – Latham, Skadden, Cooley, Weil, DLA… The Chambers USA rankings are your friend here.
If you're an associate miles away from the mothership, your experiences will be quite different to those of your colleagues. Although these associates may have to brave their junior years with few or even no colleagues at the same level for support, there still seems a real big appeal to a littler BigLaw: many an associate proffered some variation on "having the resources of a large firm in what feels like a smaller one" as the reason for their choice of office. But had that played out? Do associates outside their firm's HQ feel appreciated and included? What are the cultural differences between firms' HQs and other offices? And does career advancement suffer outside the HQ?
DC no evil
The nation's capital has more than a fair few homegrown legal behemoths, but DC is also the most common location for New York giants to operate a smaller office (often their second largest in the States). Close links to government are essential for any firm that deals in regulatory work, most big corporate deals and litigation proceedings will have some connection to the public sector, and there's the added opportunity to be involved in lobbying – Washington DC is an essential piece in any global office jigsaw.
"It does feel like a satellite," said one DC associate of their base, "a lot of work doesn't originate here but we need a Washington presence because of all the regulator interfacing we do. Clients tend to come from New York; it sometimes feels like we don't have enough DC-centric work." Junior associates brought this up as a question they'd wished they'd asked their interviewers. Still, ownership aside, it's not necessarily a bad thing to be feeding off New York's scraps – it simply changes the nature of the work. As one source put it: "Despite working in DC we do have exposure to Wall Street-style transactions,"alongside the regular, local clientele. "Often we're playing the role of experts, and a team somewhere else has the relationship with the client company. We are still involved with the case's co-ordination and it's great from an hours point of view."
"Often we're playing the role of experts, and a team somewhere else has the relationship with the client company."
If New York is the city that never sleeps, Washington is perhaps a more nap-friendly place to practice law. Associates from several firms concurred "the culture in DC is probably a little more relaxed. People have a different lifestyle, and tend to live in the suburbs with their families so leave the office earlier." That's not to say attorneys never put long hours in, but late night panics are rarer. In practice areas where public sector interfacing is a mainstay, there's only so much a team can do when their counterparts at the client or regulator have gone home themselves.
Of course, DC offices still vary in size. In one DC base with "300 or so attorneys," sources reasoned that "it doesn't feel like we're a satellite as we're one of the larger non-New York offices." But that's the exception; in most cases, the small office-BigLaw combo means there are fewer hands to divvy tasks between, so "there's a lot of direct contact with partners and opportunities for hands-on, substantive work." The office might have the feel of a small firm, but the work is a big deal. Often however, the fewer partners in an office, the less diverse the work will be. Still, this can be offset if the firm allows cross-office staffing; a common fixture at international giants. That's something worth inquiring about in your research, not only if you're seeking a broad range of work, but also if you're keen to experience more of the network, or just get a change of scenery.
Cali me maybe
Sunny California has given birth to plenty of top-tier firms – think Latham, Paul Hastings, Sheppard Mullin, MoFo, Cooley or Gibson Dunn – but it's also a prime location for massive shops from New York or otherwise to summon the spirit of '49 by opening a new base – and not just so partners can fly out to top up their tan. Media and entertainment practices inevitably thrive in the shadow of the Hollywood hills, while tech capital Silicon Valley is full of start-ups eager for legal representation as their businesses explode.
As with most Californian firms, working in a secondary office can still come with the "startup-esque perks." One source described how their "collaboration area has video game machines, shuffleboard and ping pong." The pace of working also tends to be less frantic than in the Big Apple. "Not everything is a fire drill or emergency. Our office is a jeans everyday sort of place and we jokingly refer to ourselves as a gang."
But when a firm has a minimal West Coast presence, with only a few attorneys in a thin string of offices, does the "collegial" feeling so favored by lawyers suffer?"Being in a smaller office does limit collegiality but it depends on what you're looking for," thought one, "I didn't come into law wanting to go out drinking every night." A kindred spirit at another firm described theirs as "a more mature office" than the New York HQ. "We're not out partying. We get work done then live our outside lives. If someone were to come in from New York they'd probably think it was quiet, but everyone's very cordial."
When looking into an East Coast firm's West Coast operations, consider closely how much of the work will be locally-derived, whether its partners have much sway with management and whether the office will be clearly sustainable going forward. Read our managing partner interviews for an indication.
California has a larger economy than most countries, so in contrast to DC, it's the local West Coast work that the offices are there to latch onto. In tech capital Palo Alto, sources from various firms agreed that "most of the work is run out of this area."  Beyond tech, strong real estate practices across the state can also cash in from developers looking to build the California of tomorrow.
Again, experiences differed between firms – one lateral explained "at my previous firm San Diego was very much a satellite. In the one I've moved to, partners have enough authority so that it doesn't feel like that, and the larger offices make an effort to pull us onto relevant projects."  When looking into an East Coast firm's West Coast operations, consider closely how much of the work will be locally-derived, whether its partners have much sway with management and whether the office will be clearly sustainable going forward. Read our managing partner interviews for an indication.
The road to nowhere
If you're looking for a quiet(er) life, perhaps the best bet is somewhere beyond BigLaw's typical territory. International firms' supplementary offices in smaller markets like Denver, Atlantic City and Phoenix, to give just a few examples, provide the best opportunity to get into the world of BigLaw while avoiding many of its less popular characteristics. In super-niche locations it's especially important to consider why the firm has an office where it does and what role that location will play within the network.
"It's what you make of it," suggested an associate, enjoying the less regimented atmosphere. "It's very different to places where there's an army of associates, and it helps if you have your own social life beyond your colleagues." While some interviewees felt they missed out on the social opportunities enjoyed by peers in other offices, others argued that a smaller environment breeds cozier connections – "because it's a smaller group people, we're all closer together. When we go out to eat there's a real family feel." Smaller offices are more likely to go out as one big group, but it's less likely that you'll have someone to hit the bar with every day of the week.
Along with limited social opportunities, the other common complaint we hear from juniors with fewer colleagues is a lack of diversity among their ranks. Offices that recruit fewer associates will struggle to put together a class representative of the US' diverse population, and bigger cities are more likely to attract international or minority candidates with varied backgrounds. Mega-diverse New York City has a 44% white population (based on 2010 census data); contrastingly, Denver's is 68.9% white, while Seattle's is 69.5%. "Attracting candidates from ethnic backgrounds is harder here," a North Carolina source admitted, and it's common for interviewees to blame lack of diversity within their office on fewer diverse candidates applying in the first place.
"We're like the redheaded stepchild!"
Vulgar as it is to talk about money, compensation is also a factor to consider. While most BigLaw firms follow a lockstep scale of associate compensation, they may offer lower salaries to associates in smaller markets on the grounds that cost of living there is lower. "When all the firms boosted salaries in 2016, my firm gave every office raises except us," a New Jersey interviewee recounted bitterly, "they justify it by saying the market is different. We're like the redheaded stepchild!" Admittedly, the firms have a point – to give you an idea, the average monthly rent of a one-bedroom New York apartment is more than $3,500, while in Chicago (which has a pretty strong BigLaw presence in its own right) the average is less than half that. A North Carolina junior told us they felt like they "have a better quality of life living outside a big city," also pointing out that not needing to commute every day helped cut costs. Law students with hefty student debts might understandably prefer to head where the big money is, but consider this – some firms offer top dollar even in their smaller bases. Many firms in Texas, California, Chicago or DC still pay on the Cravath scale.
Check the Chambers USA rankings to figure out if the office excels at any type of work – if it's not ranked, and if the firm hasn't provided any indication of which office does what, then it's time to get your sleuth on.
Firms make bold claims on their websites about the breadth of their practice strengths – those in satellite offices are the most likely to face disappointment if they relied on the firm website to pursue their dream of being an entertainment lawyer. Doing lots of research before making your applications is paramount. Check the Chambers USA rankings to figure out if the office excels at any type of work – if it's not ranked, and if the firm hasn't provided any indication of which office does what, then it's time to get your sleuth on. Read our Inside View, browse the firm's website (noting partners, their specialism, and where they practice) and above all make sure to speak to people within the office – they're the only ones who will know exactly what awaits you.
Back to the future
One last area of concern is the long-term career prospects at smaller BigLaw offices. It's an open secret that most firms recruit more than enough associates each year, knowing some will jump ship before getting to partnership. Only so many candidates can make partner each promotion season, and even with attrition taken into account some senior associates will be left out of the running. If you're staffed in a smaller office, potentially with a correspondingly smaller book of business and smaller network of connections among the partnership, are you more likely to be ever the bridesmaid and never the bride?
"It is generally harder to make partner here because you need to know lots of people and get your name out."
As with pretty much everything we've discussed here, there will be variations between firms, but many sources shared anxiety about being left out of the partnership party. "My office recently made a partner for the first time in 12 years," one revealed, "it's just not really a thing that people come here with the intention of making partner." This isn't exclusive to obscure locations – a DC interviewee from a New York-headquartered firm explained "it is generally harder to make partner here because you need to know lots of people and get your name out. It's easier to meet the partners that make these decisions in bigger offices." Others were more positive about their prospects, pointing out that there are fewer competitors within their office, but that analysis would rely on there being a fortuitous business picture in place as associates climb towards the partnership, be that growth, or a partnership overhaul.
Long-term prospects are an important consideration if you're looking to practice BigLaw in a smaller office, alongside work opportunities, the social life and how much you'll be taking home for your efforts. Most firms interview for roles in a particular location, so go into interviews bearing all these things in mind, and don't be afraid to ask your interviewer about how your target location fits into the firm's broader operation and how it differentiates from other offices.Understand that much of the firm's marketing may bear little resemblance to the experience awaiting you. Consider too how easy it will be to move between offices once you've settled in.
There are perks and drawbacks to going SmallBigLaw – it always pays to do your research. Chambers USA's regional rankings and Chambers Associate's Inside View will help you make sense of this hugely complex market.