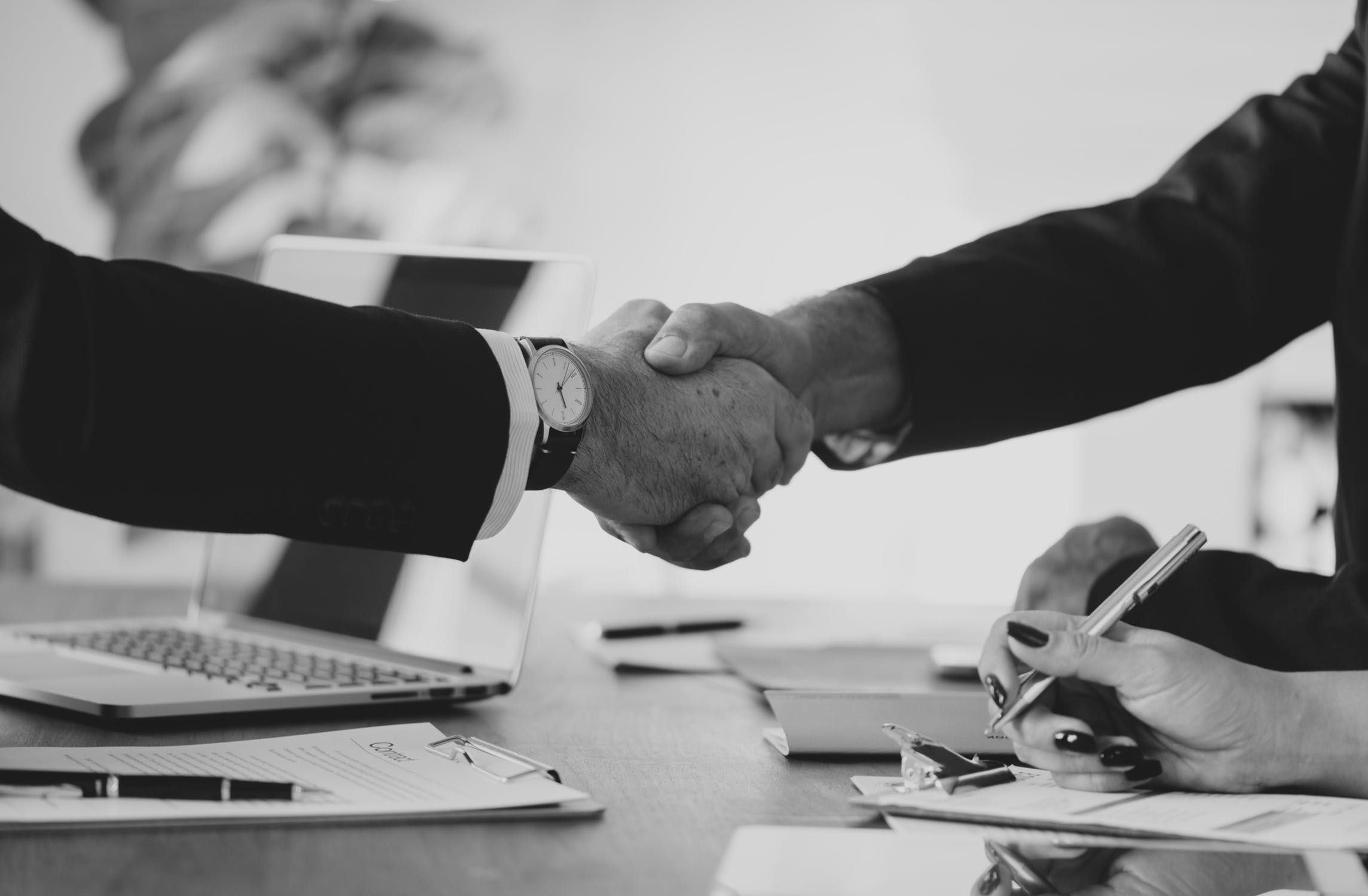 Since 2000, Jones Day has done more M&A deals than any other law firm worldwide… so who better to give us the score on what it takes to become a top M&A lawyer?
Chambers Associate: What is M&A?
Stephen Olson, partner: At its most basic level M&A, or mergers and acquisitions, is the buying and selling of business and/or the assets used in businesses around the world. This is true whether you're representing a large public company, a private equity firm, a sovereign wealth fund or any type of buyer or seller. As legal advisers, our role in the M&A process is to provide our clients with true legal risk assessment, to create value through transactional structuring, new governance processes, and the ability to marshal numerous practice disciplines on a seamless and cost-effective basis, frequently in multijurisdictional, even global, transactional settings.
Stephen G. Damato, junior associate: M&A is the process whereby entities are consolidated or divided in order to maximize value.
CA: What kind of work is involved day to day?
SO: The day-to-day work involved in M&A depends a lot on whether you are representing the buyer or the seller. If you're representing a seller, the day-to-day in the early stages of a deal can include helping clients populate their data room, advise on deal structures and execute confidentiality agreements with interested buyers; if you're representing a buyer, your duties may include reviewing the target's material agreements and legal matters in order to advise the client on any substantive risks associated with the target's business and operations.
Dotun Obadina, associate: Due diligence is the process of evaluating the operations of the business to identify risks of a transaction by investigating the obligations and liabilities of the selling company. Even when representing the seller, doing sell-side due diligence is important to gain an understanding of the selling company's business and the obligations and liabilities of the selling company. On the buy side, due diligence is critical. Due diligence helps the buyer understand the key risks of the transaction, allows the buyer to value the business appropriately and to consider transaction structures and terms that will provide for an appropriate allocation of pre- and post-closing liabilities of the business.
"No two deals are the same, which keeps the work exciting and fresh."

Ann Bomberger, associate: At the beginning of a transaction, the team is generally focused on due diligence and preparing initial drafts of documents. As the deal progresses, the M&A attorneys, together with our client and colleagues in other disciplines, negotiate and revise the documents to address various issues that arise during due diligence or other changes to the business understanding as a result of negotiations. Depending on the particular deal and client preference, you can do an entire transaction through phone and email or you can end up traveling and hunkering down with your clients and the opposing side until the deal is completed.
Julia Feldman, junior associate: My day-to-day involves internal strategizing with Jones Day colleagues, calls with clients and opposing counsel, drafting, keeping track of the status of various transaction documents and making sure that all members of the teams, especially specialists, are kept in the loop on deal developments.
CA: What are the highs and lows in this area?
SD: During the first few months at the firm I witnessed my fellow first-years in litigation seamlessly apply the legal research and writing techniques that we all refined during law school. I, on the other hand, was confronted with terminology and assignments which largely appeared foreign to me. However, this same steep learning curve presented by an M&A practice has yielded some of the highest highs of my legal career. For example, there is immense gratification associated with saving a client a significant sum of money by spotting an issue in one agreement after witnessing a partner or senior associate spot a similar issue in connection with a previous transaction.
DO: The highs are the varied nature of the work. You are working in several different industries, like manufacturing, pharmaceuticals, software, consumer goods, retail, etc., and in each deal there is a different driver, whether it's an environmental, regulatory, intellectual property, tax, inventory, employee benefits or other issue. This is incredibly fascinating as you are exposed to – and are expected to understand – so many different areas of law.
AB: No two deals are the same, which keeps the work exciting and fresh. I enjoy the excitement of resolving complex issues for our clients and bringing complicated deals to fruition. Of course, it is also exciting to see your deals make the headlines. In terms of lows, the hours can occasionally be challenging but I have found that you do not necessarily notice while in the thick of getting a transaction signed and closed.
SO: The highs of an M&A practice are sitting in a boardroom with your client, your client's financial adviser and the other side and its representatives and negotiating the deal structure and material terms and conditions on the deal. Of course, finally getting the transaction closed is a high as well. The lows are when after months of hard work and long hours, the parties cannot simply agree on the substance and form of a transaction and the deal dies.
CA: What is a partner's typical role in matters?
SO: Leading a multidisciplinary team of lawyers to advise a client on the most effective and efficient way to structure, negotiate and ultimately close the transaction. The lead M&A partner is responsible for coordinating all of the efforts and ensuring that the client receives seamless and timely advice.
JF: In my experience, partners are very involved in all aspects of training associates on deals but do not micro-manage. Partners will sit down with associates before you start an assignment to discuss expectations and they will also review the final product. But, more importantly, they make themselves completely available during the process to answer questions as they arise. Some of the best learning experiences happen when you stumble upon a problem in a deal and then work side by side with a senior associate or partner to come up with a creative solution.
CA: What do associates at each level do?
SD: Associates at all levels work collaboratively to ensure each deal is run effectively and that nothing falls through the cracks. While the more senior associates are typically tasked with managing the deal team and drafting the main transaction agreements, it is not uncommon for mid-level and junior associates to step into the role of manager or draft the first cut of a purchase agreement. In fact, because Jones Day handles more deals worldwide than any other firm, associates at all levels are expected to be able to handle anything necessary to move a transaction forward in a way that best serves the client. This only works because of the dedication of all Jones Day associates and their willingness to perform both the smallest tasks and conquer the largest challenges.
AB: Our junior associates are involved at every step of our transactions. For example, at the beginning of a deal, our junior associates assist with due diligence and preparation of diligence reports that flag issues that could affect the transaction and/or should be addressed in the transaction documents. They also assist with initial drafts of transaction documents and completing various tasks that need to be completed in order to close transactions.
"A good M&A lawyer needs to be creative and strategic in order to advise their client on how to effectively structure and negotiate a transaction."

As our associates progress in their career, they will take over responsibility for "quarterbacking" the transaction – e.g. coordinating with the client and other attorneys on the deal team to ensure that issues are addressed and satisfactorily resolved, supervising preparation of the diligence report and transaction documents, and gradually taking over responsibility for negotiating various documents and getting the transaction across the finish line.
JF: As a very junior associate, you are often tasked with keeping track of the specialists staffed on the deal and the status of numerous transaction documents. As a second-year at Jones Day, I have already gotten a significant amount of exposure to actually drafting main transaction agreements.
CA: Where can new associates expect to be in five years?
SO: In five years new associates can expect to be second-chairing transactions and taking a critical role in drafting and negotiating the documents involved in the M&A process. They will be active participants in almost all of the deal's calls and meetings.
SD: At Jones Day, mid-level M&A associates frequently operate as senior associates and take on partner-level responsibilities. Of course, they have sufficient guidance, but their days are filled with client contact, managing the deal team and drafting and reviewing deliverables.
CA: What qualities make for good M&A lawyers?
SO: A good M&A lawyer needs to be creative and strategic in order to advise their client on how to effectively structure and negotiate a transaction, and to find innovative ways to solve the unique issues in each transaction. They also need to be excellent project managers, since it is their job to supervise and coordinate all of the multidisciplinary efforts that go into advising a client on a transaction, and be able to distill all of the different advice and clearly communicate it to the client in form and substance so the client can make informed decisions on important issues.
SD: The best M&A lawyer is hungry to learn and focused on the ultimate goal of adding as much value as possible to their team and client. To accomplish this, a good M&A lawyer is thoughtful, unafraid to ask questions, selfless, thorough and communicative. I believe associates are most effective when they look at every task through the lens of, "why does this matter to the client and what can I do to analyze and communicate this most clearly and efficiently?"
DO: Good M&A lawyers are great at managing projects, have a vast understanding of corporate law, are able to understand the details and the bigger picture, exercise great judgment, communicate effectively with the client to ensure everyone is on the same page, understand the goals of the client, and are responsive.
CA: What separates the Jones Day team from its peers?
SO: There are two differentiators:
Our experience: Every quarter since 2000, Jones Day has done more M&A deals than any other law firm in the world. In earning this market-leading number of transactional engagements, we have developed deep experience across a range of issues, jurisdictions and industries. We can tailor an approach for effective and meaningful due diligence, as well as risk assessment and management.
Jones Day's cohesive culture serving clients as One Firm Worldwide: Our formidable talent across specialties and jurisdictions provides the foundation for our M&A teams to be composed of lawyers from many disciplines, such as intellectual property, employment, compensation, benefits, tax, environmental and antitrust who are recognized for their substantive knowledge and creativity. Because parties to M&A transactions are increasingly likely to be based in two or more countries, our global presence, and ability to collaborate seamlessly across jurisdictions, is a great benefit to companies involved in such transactions. Nearly half of our practice involves cross-border deals.
Our objective in every client engagement is to bring the firm's extensive experience and scalable resources to bear on a timely, cost-effective basis. With offices in centers of business and finance throughout the world, and a cohesive and collaborative culture that shares professional values, Jones Day is positioned to do business wherever our clients do.
AB: One Firm Worldwide is more than a motto – it applies in every facet of our M&A practice. Jones Day has more than 400 M&A lawyers around the world in 43 offices and 18 countries, which allows us to staff transactions in the most efficient manner possible. In addition, our team includes attorneys from various disciplines, including intellectual property, employment, compensation, benefits, tax, environmental, real estate and antitrust, who work with the M&A attorneys in a seamless manner to achieve the best possible outcome for our clients.
JF: The biggest difference I see between my experience at Jones Day and my friends' experience at peer firms is the high level of responsibility I've been given since I started. Since my first deal at the firm, I have had significant client interaction and drafting experience. At Jones Day, if you show that you are diligent and enthusiastic about the work you will not be limited to certain tasks just because those are "typical" of your seniority level. In addition, unlike other firms, Jones Day does not feel overly hierarchical. When I work on a deal with a senior associate and partner, I do not feel like I only report to the associate above me; we all work alongside each other on different tasks which may vary in complexity. In addition, deal teams at Jones Day are staffed across numerous offices and practices, and are unique because of the way we seamlessly collaborate. It is not uncommon to be working with colleagues from at least three other offices and multiple practices on any given transaction.
"The continued globalization of companies and capital providers will have the most material impact on the M&A discipline over the next few years."
CA: How do you see the market evolving in the next few years?
SO: The continued globalization of companies and capital providers will have the most material impact on the M&A discipline over the next few years. Buyers and sellers now come from all over the globe, and with fewer and fewer geographical limitations on how companies or capital providers are willing to grow their businesses, the global marketplace for strategic or financial acquisitions and divestitures will continue to become more and more accessible to people from all over the world.
SD: A lot of my recent deals have been in the technology sector, and I expect that M&A activity will continue to be active therein. Further, I have noticed that many sophisticated companies are growing increasingly concerned with managing compliance risks, so I anticipate that the market will reflect this heightened awareness of regulatory hurdles.
DO: Representations and warranties (R&W) insurance has become a popular tool in effective private equity transactions. R&W will become increasingly prevalent.
CA: What advice would you give to students interested in the area?
SO: Recognize the teachable moments in each stage of the career of an M&A lawyer. In the early years, paying attention to and asking questions about the documents they're reviewing in data rooms can form the knowledge base on which they will one day be advising clients.
The other piece of advice is to continually work on their communication skills, both written and oral. The successful outcome of a transaction for your client is going to be based on the documents clearly and articulately covering the issues in the deal so the client can be certain of their rights and obligations and, if necessary, the enforcement of the same. Effectively and professionally negotiating on behalf of the client is a critical aspect of communication as well, especially considering that after the deal closes the parties will often be working together again in some capacity. If the deal process was unnecessarily acrimonious or contentious, that could impact the success of the post-closing.
SD: Use your school's resources to stay current on major transactions and pay specific attention to trends and events that are reported on a large scale. Additionally, students should not be hesitant to express interest in M&A even though they do not have a background in finance. The most important thing is to be hungry to learn and add value to your team in any way possible.
JF: Read business news, take an introductory corporate law course and look for a firm like Jones Day, where junior associates work alongside senior associates and partners from day one.
DO: Understand that the learning curve is steep. You really have to want to do M&A to do it appropriately. This profession rewards curiosity in terms of following deals happening in the market and issues/changes in law related to M&A.