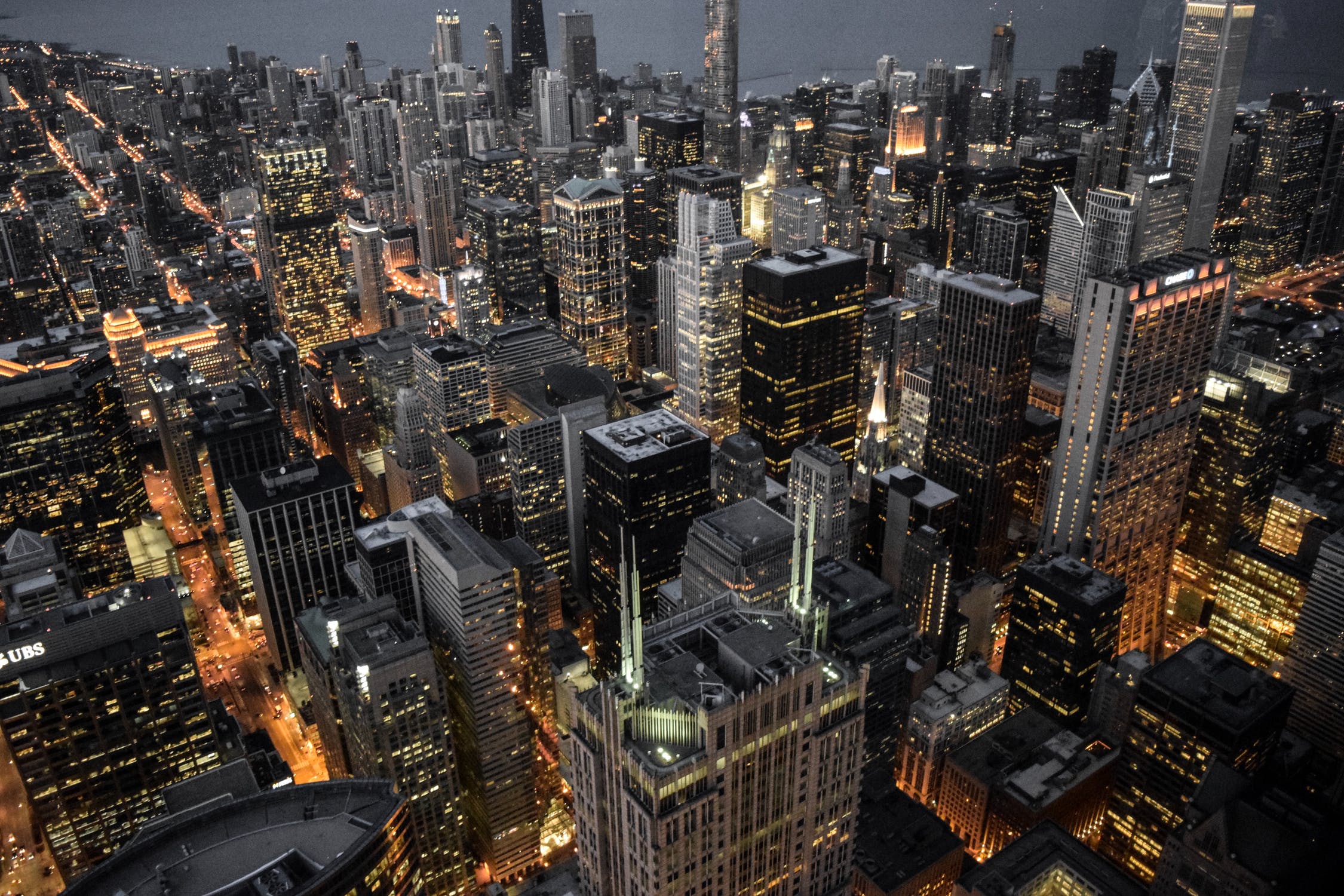 With M&A in this segment of the market set for growth, Jenner's deal-doers tell us that the middle is the perfect place to be: the scope to get creative and navigate various transaction structures awaits those who look to become a lawyer in this thriving area.
Chambers Associate: What is the value range covered by mid-market M&A deals?
Peter Rosenbaum, partner: I think of mid-market M&A as transactions with enterprise value of between US$50 and $500 million.
CA: What do the partners do?
Joseph Gromacki, partner: In my practice, I am very fortunate to work with clients on a variety of sophisticated M&A and securities transactions as well as to counsel them at all levels of the organization, including the C-suite and the board of directors. My practice is generally oriented around public companies and their strategic transactions and other strategic matters. In general, our clients look to me to advise them in connection with structuring and negotiating public and private mergers, acquisitions, divestitures, public securities offerings and other highly complex corporate transactions. A key part of my practice involves counseling companies and their boards on matters of corporate governance, fiduciary duties, crisis management and the like.
H. Kurt von Moltke, partner: We are responsible for taking overall responsibility for the transaction. This starts with helping our clients choose the best overall structure of a deal (asset vs. stock purchase) and use the correct entity (LLC vs. Corporation). We are also responsible for staffing the transaction, negotiating key terms, anticipating potential issues and solving complex issues.
PR: My primary roles as a partner are helping our clients achieve the desired outcome (e.g., buy or sell) and minimizing or limiting the client's risk associated with the transaction. In this regard, I help each client identify key issues in the transaction and lead negotiations in our efforts to manage the risk associated with those issues.
Brendan Donahue, associate: Partners develop relationships with clients, giving them advice and counsel to identify and address their needs. They also supervise the junior lawyers who conduct much of the legal work, such as preparing documents and handling the "mechanics" of the transaction.
"A typical day includes receiving a contract from opposing counsel, giving the client advice about what parts of it are good or bad for them (in light of typical "market" terms), and negotiating for the changes that are in that client's best interests."
CA: What do the associates do?
BD: Associates draft and review documents and negotiate deals (with supervision from the partners). We also research applicable law and analyze market trends to determine what the contract terms should be.
Amy Inagaki, associate: On a very basic level, I try to be a good team player. As a mid-level, I try and make the lives of the senior and junior associates, as well as the partners, as easy as possible. This means that I anticipate and plan what needs to be done in the short-term, I prepare drafts of documents for the senior associate or partner to review and assign lower-level assignments to junior associates.
CA: What kind of work is involved in the day-to-day?
PR: In the context of an active M&A transaction, the day-to-day work is typically comprised of phone calls with our client and separate calls with opposing counsel to discuss and resolve issues presented in the transaction and then revising transaction documents to reflect those discussions.
BD: A typical day includes receiving a contract from opposing counsel, giving the client advice about what parts of it are good or bad for them (in light of typical "market" terms), and negotiating for the changes that are in that client's best interests. For example, if we are helping a client sell a business, we might receive a draft of a stock purchase agreement. I would need to make sure that it fits the structure of the deal and achieves the company's defined goals and objectives. I would then make a list of the issues I have identified and work with the client to decide which points they should and should not accept. We would also discuss which issues are worth fighting about and which risks the client is willing to bear in the particular transaction. Following this conversation, I would revise the document accordingly and have a conversation with opposing counsel to work out the relevant issues.
JG: My days are busy, varied, unique and quite fulfilling from a professional perspective. I may be working on a client's multi-billion dollar acquisition transaction; speaking at an industry conference or hosting a business event; and attending meetings with my team or with other members of Firm leadership as part of my role on Jenner & Block's policy committee, our governing body.
CA: What are the highs and lows?
HKvM: Highs would include solving complex issues in a manner that allows our client to achieve their goals with limited risk, while lows would include failure to find acceptable compromises on key issues.
PR: For me, the highs are learning the business of our clients and helping them realize their business strategy with acquisitions and divestitures. The lows are when a transaction falls through and sometimes the long hours that it takes to complete a transaction.
BD: The biggest 'high' is when a deal closes and both clients are happy with it. You can look back and feel very accomplished by a project you helped to quarterback and bring to completion. The lows are that M&A or corporate work can be very unpredictable and a bit of a roller coaster ride – you never know what's going to happen or when, but you have to be ready to respond at all times.
"The highs are learning the business of our clients and helping them realize their business strategy with acquisitions and divestitures."
CA: Describe your latest transaction: what were the issues involved? How did you spend your days?
BD: We recently helped a public company in the internet and technology industry acquire a middle-market business that was owned by its founders and a private equity firm. My role involved conducting due diligence on the business to help the client understand what they were buying and what steps were needed to purchase and integrate that company, and then helping to draft and negotiate the primary and ancillary transaction documents. I also helped to ensure that the transaction was completed in compliance with applicable securities, antitrust, and other rules.
HKvM: Our client was interested in selling an entire company in a process that would be structured as three separate transactions, each for a portion of the company, to three different buyers. We were responsible for structuring the sale transactions to both maximize their return and to minimize the potential liability to the seller from the transactions and to negotiate with the different buyer groups to develop the structures and timing of the transactions. As the lead Partner, I spent a fair amount of time with our client on the strategy aspects of the sale process, as well as analyzing the different risks and potential outcomes of multiple structures. Once we had the structure in place we desired, we then had to deal with opposing counsel, explaining our structure and rationale, and responding to their questions and concerns and alternative proposals. I was also responsible for keeping the different work streams going on the multiple transactions as each one changed and the structures developed.
PR: My latest transaction involved the divesture of the assets of a healthcare business by a larger corporation. My role was to help our client identify those assets that would be sold, those assets that would be retained and those assets that would be shared by the buyer and the seller and to effectuate that transaction. Most of my days were spent negotiating with opposing counsel on issues about the scope of the assets to be acquired and the related assumption of liabilities related to this acquisition.
JG: Our good client General Dynamics recently completed its acquisition of CSRA, a publicly traded high-tech IT solutions business. The transaction is valued at $9.7 billion, including the assumption of $2.8 billion in CSRA debt, so it is an important transaction for our client. The deal was announced in February 2018 and I led our team, which included dozens of our lawyers across many of our transactional and litigation practices, until the deal closed in April.
CA: What are the current trends in mid-market M&A?
BD: There is a big boom in the volume of mid-market M&A, part of which is the result of recenttax reform. A lot of potential buyers are bringing money back to the US, and they need to find a place to spend it. M&A is the beneficiary of some of this spending, with many of the available opportunities being acquisitions of mid-sized businesses held by strategics, private equity firms, and other investors.
"There is a big boom in the volume of mid-market M&A, part of which is the result of recent tax reform."
JG: There is a great deal of optimism about growth in mid-market M&A. For example, US M&A deal activity increased in January 2018, going up 11.1%, with 910 announced deals compared to 819 in December 2017. Overall M&A activity grew to 38% in 2017, from 31% in 2016. These are just a few indicators of growth but it dovetails with what I hear from our clients regarding their plans to use M&A as a way to increase their share of existing markets.
The mid-cap segment is expected to hold up well in the year ahead, as market fundamentals remain strong and a number of key factors drive deals. Of course, it's important to take a nuanced view of the market, because some industries are faring better than others. Tech-enabled services — whether cybersecurity, the internet of things or software as a service — continue to be strategically important for corporates, although such deals command high multiples. This finding is confirmed by a recent Deloitte survey of M&A trends for 2018. Among the report's findings is that corporate and private equity executives foresee an acceleration of M&A activity in 2018, both in the number of deals and the size of the transactions.
Additionally, one major factor for the bright outlook for public company M&A is ever-increasing competition, which has resulted in sweeping industry consolidation as both serial and opportunistic acquirers have focused on larger strategic transactions with both industry rivals and complementary businesses to strengthen their market positions. The technology industry exemplifies this trend.
HKvM: One of the current trends we are seeing in the mid-market is the increase in purchase price multiples for transactions. There is a lot of activity from both corporate strategic buyers as well as private equity funds looking to deploy capital, which has led to anincrease in purchase prices.
PR: Mid-market M&A continues to be robust. A specific trend that has significantly affected how mid-market M&A transactions are negotiated and consummated over the last decade isthe use of representation and warranty insurance policies.
CA: What personal qualities make a good M&A lawyer?
BD: You need to be able to adapt. M&A lawyers juggle a lot at once and things can change quickly. You need to always be on your toes. You don't always need to know the answer, but you need to know who to ask, since a major component of your role is coordinating with specialists such as accountants and tax advisors. You have to issue spot and ensure that issues are addressed appropriately, even if they're outside of your own wheelhouse.
JG: Commitment to substantive excellence, dedication and attention to detail are the price of admission. But there are many highly qualified lawyers out there. So much of M&A and capital markets work involves collaboration with clients and a thorough comprehension of their strategic imperatives, so being a willing, committed and productive team member is also important. But the truly distinguishing characteristic of an outstanding corporate lawyer is the ability to earn the trust and confidence of your client, through demonstrated capability, judgment and strategic perspective.
HKvM: Good M&A lawyers are smart, diligent, creative and positive. Because of the tight time frames involved in most transactions, there are periods of intense activity, so stamina is also important.
CA: What can students do to prepare themselves for a career in mid-market M&A?
BD: Law students should take substantive classes that are useful for transactional practice, such as corporations, tax, bankruptcy, and secured transactions. Students should also brush up on basic quantitative skills such as financial accounting and corporate finance.
"There is a great deal of flexibility and creativity involved in mid-market M&A transactions."
CA: What makes mid-market M&A unique? And by extension, what opportunities are unique to Jenner?
BD: In a mid-market M&A transaction, a lawyer gets a chance to be a generalist. You need to understand and work on every part of the company you are buying or selling; you encounter every area of law. At Jenner & Block, we have a large variety of deals – from $1 million to many billions. In the same day, you could represent a small family business and one of the biggest public companies in the world.
AI: Mid-market M&A is unique because you get a range of experiences with different types of matters. For example, I have been involved in large acquisitions and divestments, minority investments, corporate restructuring, and joint ventures.
HKvM: There is a great deal of flexibility and creativity involved in mid-market M&A transactions. There is a wide area of what are considered to be market terms, which allows for more creativity to find acceptable solutions to complicated issues.
Jenner & Block is well-positioned in the mid-market M&A space. We have a strong group of highly talented corporate lawyers who focus on the mid-market and devote time and attention to achieve optimal outcomes for our clients on their matters. We view mid-market M&A as a significant area of our focus, and have developed a strong reputation for completing these types of transactions.
PR: Mid-market M&A is different than most other types of M&A because of the focus on the post-closing indemnification obligations of the parties. You need to have a good understanding of how these complex contractual provisions work in order to meet the needs of your clients. I think young Corporate lawyers at Jenner & Block have an outstanding opportunity to get hands-on experience early on in their careers with meaningful deal work that will help accelerate their growth as an M&A lawyer.
CA: What would you say the future of mid-market M&A practice looks like?
BD: The market for private, middle-market deals continues to be strong. Many businesses are owned by PE firms or other private investors who want to avoid the expenses and regulations that apply to IPOs and public companies. From a legal practice perspective, there will be a lot of change in the future in areas such as automation and the use of technology. For law firms, we will see the modernization of staffing and billing models because clients are increasingly sensitive about outside counsel costs.
PR: The future of mid-market M&A may involve the proliferation of software to streamline the diligence and document drafting process. We shall see!